News
The Dark Knight Getting Theatrical Re-Release in IMAX 70mm
The Dark Knight comes back to IMAX 70mm for one week in August. Find out how to experience Christopher Nolan's Batman as intended.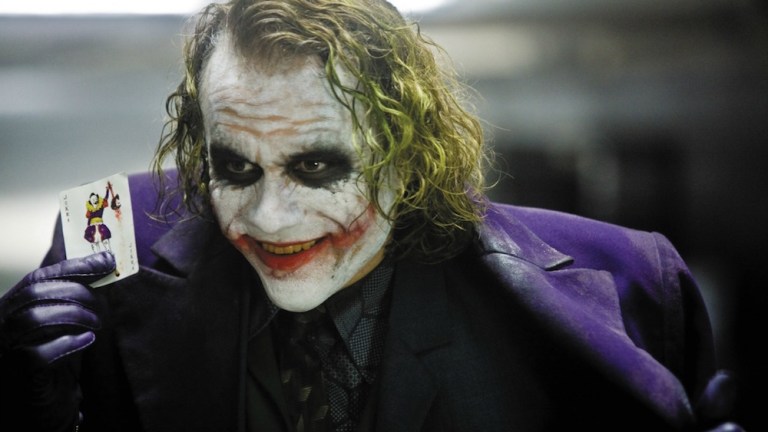 Many still say The Dark Knight is the finest superhero film ever made. We certainly do, and apparently IMAX and Warner Bros. also want to tip their hat to the Christopher Nolan classic. Released 10 years ago on this very day, The Dark Knight has cast a long shadow across pop culture in general and superhero movies in particular. But even the way it was made has been a point of celebration, considering it was the first major Hollywood film to incorporate IMAX photography, something IMAX is about to commemorate.
For a limited one-week engagement on four select IMAX screens, moviegoers will get the chance to see The Dark Knight the way it was meant to be experienced: on stunning IMAX in 70MM film. So many of your favorite scenes, like the famed truck flip on the streets of downtown Chicago, Batman's detour to Hong Kong, and much of the third act climax involving ferries was shot in IMAX. Additionally, as these screens are the biggest on the North American continent, they will dwarf however many times you've watched this film at home ever since.
Beginning on Aug. 24, Batman fans will get the chance to watch The Dark Knight at the AMC Citywalk IMAX in Universal City, California, at AMC Lincoln Center IMAX in New York City (the biggest screen in this hemisphere), the AMC Metreon IMAX in San Francisco, and the Ontario Palace Cinesphere IMAX in Toronto, Canada.
On those four screens, moviegoers will get the chance to relive the thrill of seeing Christian Bale's Batman squaring off against Heath Ledger's Joker. Ten years later, and the film's primal scream of our worst fears in gaudy Halloween costume still reverberates in our collective memory. Best to embrace it again on the biggest screen you can find… and without hockey pads.