News
The Dark Knight banks a billion, starts its Oscar campaign
The Batman juggernaut is still rolling, and it's got awards in its sights…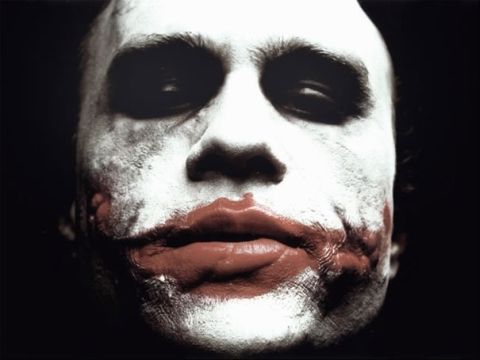 Hard to believe that it's been four months since The Dark Knight first made its appearance in cinemas, and yet the film still continues to claw in money across the globe. The film, which was released on 18th July, has enjoyed the kind of shelf life that a modern day blockbuster simply isn't supposed to have, and it's expected that yesterday it would have crossed the $1bn mark at the worldwide box office.
That's clearly a staggering number, made all the more impressive by the fact that it's nearly three times the take of its predecessor, Batman Begins. Around $530m of its fortune has been made in America, and the film is set to be re-released there in January, in the hope of earning a few more shekels and giving it a spot in the minds of Academy Award voters.
For Warner Bros is taking the Oscar chances of The Dark Knight seriously, and at the very least, it's now expected that Heath Ledger will get a nod for Best Supporting Actor, and probably win the award too.
Head over to WB.com though and you'll see that Warner Bros' ambitions are broader than that. While it's not unusual for studios to speculatively punt ridiculous suggestions for an Oscar campaign, there's surely a solid chance that The Dark Knight will snare a good clutch of the nominations its studio is hankering after.
Thus, the special promotional site that Warner Bros has put together is punting for Best Picture, Best Adapted Screenplay, Best Director, Christian Bale for Best Actor, five Best Supporting Actor nominations (Ledger, Morgan Freeman, Gary Oldman, Aaron Eckhart and Michael Caine), Maggie Gyllenhaal for Best Supporting Actress, Cinematography, Art Direction, Editing, Score, Costume Design, Sound Mixing, Sound Editing and Visual Effects. So not much, then.
We're happy to take a punt here, and suggest that The Dark Knight will pick up the following nominations:
Best Adapted Screenplay
Best Director
Best Supporting Actor (Heath Ledger)
Best Cinematography
Best Art Direction
Best Editing
Best Sound Mixing
Best Sound Editing
It's got an outside shot at Best Picture – anyone remember The Fugitive and Four Weddings And A Funeral getting their nominations in the early 90s? – but it's not going to win it. Still, that billion dollars may help soften the blow.
Finally, the film hits DVD and Blu-ray next month, and will be the first film to ship a million Blu-ray discs in the US. We suspect the disc release may make Warner Bros a few quid, too…