News
The Curse Of The Threequel?
Christopher Nolan's reluctance to commit to a third Batman film is not without good reason, as our guide reveals…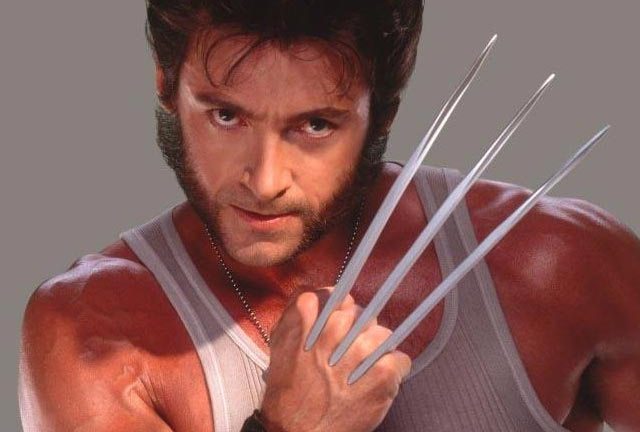 When talking about the possibility of directing a third Batman adventure, Christopher Nolan has noted that third films in franchises don't tend to be much cop. And that led us thinking: just how many good threequels are out there? How many collapsed under the weight of pretension and indulgence? And how many were just made for the money?
So we've put together this list, which doesn't claim to be exhaustive (certainly this writer's not sat through Blade Trinity yet), but it does cover the majority of major third films of the past ten years or so.
May we, therefore, present the Den Of Geek Guide To The Threequel…
REALLY GOOD THREEQUELS
The Bourne Ultimatum
Arguably the best example of a third film in recent times,
The Bourne Ultimatum
has the distinction of being the only second sequel we can remember that's the highlight of its particularly trilogy.
Back To The Future Part III
A hugely underappreciated conclusion to an excellent trilogy, that we've previously written about
here
.
The Lord Of The Rings: Return Of The King
That elongated ending costs it its fifth star, but it's to the credit of Peter Jackson and his team that the third
LOTR
movie manages to maintain the standards set beforehand for the bulk of its running time.
Indiana Jones and the Last Crusade
In its own way,
Last Crusade
is just as indulgent and messy as
Kingdom of the Crystal Skull.
However, it pulls an ace, and he's called Sean Connery. As the film gets saggy, they wheel in Sean, and he instantly lifts the film into four-star territory. How much was a character like his missing from the fourth adventure? A lot.
DECENT THREEQUELS
Die Hard With A Vengeance
It's far removed from the original film, and the original man-against-great-odds concept has long gone, but the third outing of John McClane wisely adds Samuel L Jackson to the mix, and Jeremy Irons is a fine baddie. Good fun, although, in many senses, it's no
Die Hard
.
Lethal Weapon 3
The edge had long gone in favour of an ensemble action-comedy set-up, with Joe Pesci and Rene Russo joining the crew. The highlight is arguably the opening building explosion, and a fine post-credits repeat of it. But otherwise, fairly forgettable.
Mission Impossible 3
It's better than the second film, but still, JJ Abrams' take on the classic TV series is far from perfect. Too much Tom Cruise is a problem (although he's perfectly fine in it), and the addition of a romance isn't a great plan either. Some fine set pieces really help, though.
Ocean's 13
A film more about apologising for the second movie as much as anything else. It's certainly an improvement on it, too, with more focus, Al Pacino and a feeling that we're allowed in on the fun this time. Not great, but a certain step forward.
Return Of The Jedi
No doubt this will cause some discussion, but Jedi for this writer anyway is still the one where Lucas took his eye off the ball. It's not just the Ewoks, either: the film simply isn't as tight as the first two.
Revenge Of The Sith
Likewise, not a bad film, but not a very good one. The hilarious Darth Vader awakening scene aside, Sith kicks off with an exceptional action sequence, but gets carried away with its gloomy intensity for the rest of its running time. It's not without merits, but the material isn't strong enough to pull off what it needs to do.
PROBLEMATIC THREEQUELS
Superman 3
Aw, we've got a soft spot for it, but it's not great, is it? More a Richard Pryor movie than an outing for Supes, it plays the comedy angle quite heavily, and is some distance away from the majesty of the first two flicks. Barely any Margot Kidder, either, although the two Supermans fighting is always worth a look.
Alien 3
Some great ideas underpin a film all-but-killed by corporate meddling. You just wonder what a post-
Fight Club
and
Seven
David Fincher would be allowed to do now, and what the end result would be.
Spider-man 3
A cast-iron case of threequelitus, where everyone seems to get so obsessed with topping the last one, that they throw everything at the wall and hope it sticks. It didn't, and where
Spider-man 2
was tight and interesting, the third film was messy, fun, but a distinct step backwards.
X-men 3
On first viewing,
X-men 3
wasn't too bad, but it was a million miles away from the strength of Bryan Singer's superb second film in the franchise. Again, this is surely what Nolan was pushing at, that a terrific second film means the third is on a bit of a hiding to nothing.
Note to Nolan: casting Vinnie Jones doesn't help.
Shrek The Third
It's not a terrible movie, but it's badly hurt by a lack of ambition, and a willingness to rely on the tried and tested, rather than pushing the franchise forward. We dread, sadly, the forthcoming fourth movie.
Pirates Of The Caribbean: At World's End
It's a horrible mess of a film, and one of the most undisciplined blockbusters of recent times. Horribly long, horribly over-indulgent and chucking away characters, it's redeemed to a point by some excellent set pieces. But it's a long way from
The Curse Of The Black Pearl
.
Austin Powers In Goldmember
After the fun of
The Spy Who Shagged Me
, the third Austin Powers movie drained away a lot of the fun, again in favour of indulgence (surely the underlying theme behind disappointing threequels). A fourth film continues to be rumoured.
The Matrix Revolutions
I've actually not seen this, but the general consensus of the office demands it be included here, even if it appears to be preferred to the second film…
SURPRISING THREEQUELS
Terminator 3: Rise Of The Machines
It's not a great film, and a slavish devotion to Arnie is arguably its biggest problem, but Jonathan Mostow is respectful of James Cameron's creation, and it's an entertaining enough romp, that for some of its key scenes eschews the effects in favour of big stunts in front of a camera.
Rocky III
A surprising threequel, in the sense that the seriousness of the first two films started to give way, with the casting of Mr T as Clubber Lang. Throw in Hulk Hogan in the middle of it, and the whole thing is a bit of a hoot. It's no
Rocky IV
, though…
Jurassic Park III
It cuts away most of the guff, and instead delivers a leaner game of humans being chased by dinosaurs. The pterodactyls are great, the set pieces are good, and while the truncated ending is a real problem,
JPIII
is nonetheless a perfectly fine entry in the franchise, and the first without Spielberg behind the camera.
Crocodile Dundee In L.A.
Terrible reviews and poor box office numbers may lead you to believe that Paul Hogan's belated revival of his most famous creation is utterly avoidable. However, is it just this writer who really quite enjoyed it?
BAD THREEQUELS
Batman Forever
Arguably Batman's first modern-day reboot, out went the dark, gloomy Gotham of Tim Burton's stewardship, and in came Joel Schumacher and his bright paints. A genuinely dreadful film, and one – as we've noted several times before – that set the platform for
Batman & Robin
.
Robocop 3
The budget had long gone by the time Robert Burke donned the metal suit previously inhabited by Peter Weller, and the decision to try and make a friendlier film for younger viewers was one of the many backfires here. Again, one or two of us have a soft spot for it, but it's still a poster child for messing with something that worked.
Beverly Hills Cop 3
Yawn, yawn, yawn. And yet it's, somehow, not managed to kill the franchise off.
Rambo 3
The fourth film picked things up a little, but the third Rambo movie nearly ended things altogether. It has its place as a late night, post-pub braindead blastathon, but it's, bluntly, a solid downturn in Stallone's career.
Rush Hour 3
Just terrible. Lacking the laughs that just about dragged the franchise this far, and with Jackie Chan and Chris Tucker looking thoroughly bored, this is a complete waste of an hour and a half.
Saw 3
The first
Saw
film? Great. The second one? Not bad. The third? Chucked away any skill in favour of blood, guts, gore and a decreasingly interesting collection of characters.