News
The current odds for the 2012 Oscars
The early odds for the 2012 Academy Awards are seeing Steven Spielberg's War Horse playing second fiddle to a silent French movie...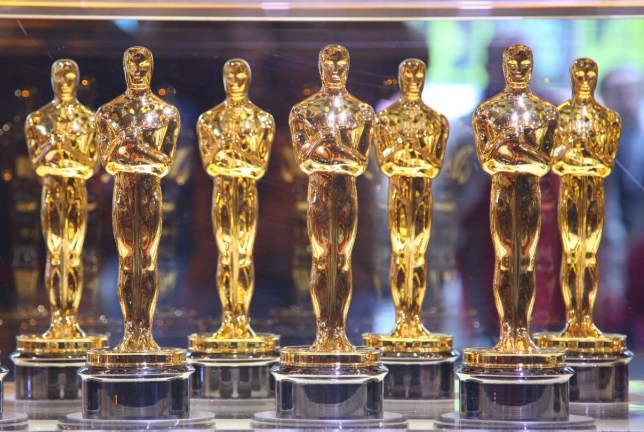 Awards season is soon set to get into full flow, and within a few weeks, we'll have a clearer idea as to just what the front runners in this year's gongs are likely to be.
It's interesting, though, that some gambling establishments have already started posting odds for the 2012 Oscars, and, without the guidance of the likes of the Golden Globes and the assorted Critics' Circle awards, it's also interesting to see just what's leading the field.
Appreciating that you should never try gambling because it's bad and stuff, here are the latest Oscar odds from William Hill…Best Film
Here's the first surprise, and perhaps it demonstrates just how wide open the field is. The likes of The Descendants and Steven Spielberg's War Horse are perhaps the most natural front runners, but the race appears to be tight. Furthermore, the early running might just be being made by a mainly silent French movie by the name of The Artist.
Up to ten films can be nominated for Best Picture, and we suspect that one of the nominees at least isn't on this list below…
9/4 The Artist11/4 The Descendants3/1 War Horse4/1 J Edgar9/2 Hugo8/1 Extremely Loud And Incredibly Close9/1 Tinker Tailor Soldier Spy12/1 The Girl With The Dragon Tattoo12/1 The Ides Of March14/1 Moneyball16/1 Midnight In Paris16/1 The Iron Lady20/1 The Tree Of Life25/1 The Help25/1 Drive25/1 My Week With Marilyn33/1 A Dangerous Method33/1 Shame40/1 Martha Marcy May Marlene40/1 Carnage50/1 We Need To Talk About Kevin
Best Director
Alexander Payne and Steven Spielberg both already have Oscars to their name, and we suspect that they may get more intense competition from Tomas Alfredson than the odds are currently suggesting.
Daltry's chances rest, inevitably, on the strength of reviews for Extremely Loud & Incredibly Close (a film that, on paper, has Oscar candidate stamped throughout it), but surely Nicholas Winding Refn is a better shot than 25/1? Thus far, of the films we've seen, he'd be our top choice…
9/4 Alexander Payne (The Descendants)3/1 Steven Spielberg (War Horse)3/1 Stephen Daltry (Extremely Loud & Incredibly Close)3/1 Michel Hazanavicius (The Artist)9/2 Clint Eastwood (J Edgar)7/1 Tomas Alfredson (Tinker Tailor Soldier Spy)8/1 Martin Scorsese (Hugo)10/1 Terrrance Malik (The Tree Of Life)10/1 David Fincher (The Girl With The Dragon Tattoo)10/1 Woody Allen (Midnight In Paris)12/1 George Clooney (The Ides Of March)20/1 Bennett Miller (Moneyball)20/1 David Cronenberg (A Dangerous Method)25/1 Nicholas Winding Refn (Drive)
Best Actor
Our early thought here is that the top five have a strong chance of being the final nominees here. And even though J Edgar isn't going to win too many prizes, it may yet prove to be Di Caprio's year. George Clooney is, however, brilliant in The Descendants, and anchors the film. He might just be the right frontrunner…
6/4 George Clooney (The Descendants)9/4 Leonardo Di Caprio (J Edgar)3/1 Jean Dujardin (The Artist)9/2 Gary Oldman (Tinker Tailor Soldier Spy)8/1 Michael Fassbender (Shame)8/1 Brad Pitt (Moneyball)9/1 Ryan Gosling (The Ides Of March)10/1 Woody Harrelson (Rampart)14/1 Jeremy Irvine (War Horse)20/1 Sean Penn (The Tree Of Life)33/1 Joseph Gordon Levitt (50/50)40/1 Michael Shannon (Take Shelter)Best Actress
Unless we're reading this incorrectly, then save your money. Meryl Streep looks like she has this one in the bag. Here are the odds anyway…
5/4 Meryl Streep (The Iron Lady)2/1 Vera Davis (The Help)3/1 Glenn Close (Albert Nobbs)10/3 Michelle Williams (My Week With Marilyn)10/1 Tilda Swinton (We Need To Talk About Kevin)10/1 Elizabeth Olsen (Martha Marcy May Marlene)12/1 Rooney Mara (The Girl With The Dragon Tattoo)12/1 Charlize Theron (Young Adult)20/1 Jodie Foster (Carnage)20/1 Keira Knightley (A Dangerous Method)40/1 Felicity Jones (Like Crazy)50/1 Michelle Yeoh (The Lady)
Obviously it's too easy to draw conclusions from that lot. But thought you might be interested in how it's all shaping up anyway…