News
The Cured Trailer Finds a Zombie Antidote
Ellen Page prescribes meds for the zombie contagion in the new trailer for The Cured.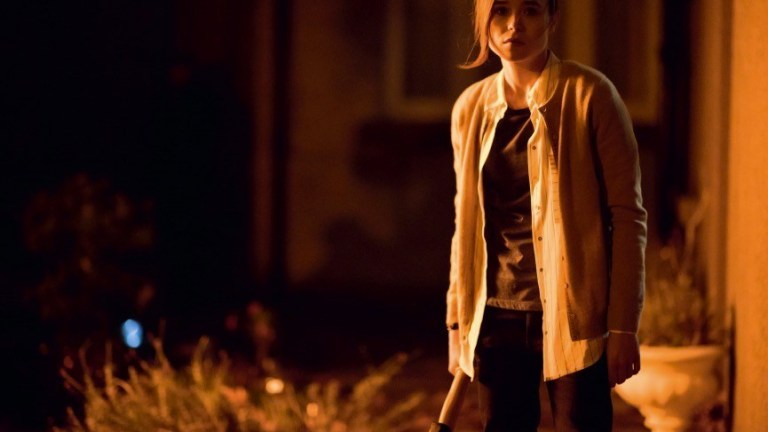 It's hard to reintegrate into society when you've been nibbling on your neighbors, but in the first trailer for IFC Films' The Cured, Ellen Page gives hope to recovering zombies, according to Collider.
The Cured marks the directorial debut for writer David Freyne. The film is set in Dublin where a cure for cannibalism only works on 75 percent of the population. Page (Juno, Inception) plays a journalist who lost her husband to zombie outbreak. She is bringing up her young son and caring for her brother-in-law, who was recently cured of the disease. The Cured also stars Irish actor Sam Keeley (In the Heart of the Sea, Anthropoid), Tom Vaughan-Lawlor, and Paula Malcomson.
"What happens when the undead return to life?" reads the officials synopsis. "In a world ravaged for years by a virus that turns the infected into zombie-like cannibals, a cure is at last found and the wrenching process of reintegrating the survivors back into society begins. Among the formerly afflicted is Senan (Sam Keeley), a young man haunted by the horrific acts he committed while infected. Welcomed back into the family of his widowed sister-in-law (Ellen Page), Senan attempts to restart his life—but is society ready to forgive him and those like him? Or will fear and prejudice once again tear the world apart?"
You can watch the trailer here:
The Cured played at the 2017 Toronto International Film Festival. IFC Films will release The Cured in theaters, on demand, and on digital HD on February 23, 2018.