News
The completed movies that appear to have disappeared
Nicolas Cage. John Cusack. Matt Damon. Mel Gibson. Eddie Murphy. Names that have launched many movies to box office glory. Yet, this collection can't even get released right now…
It's not unusual for a film to be completed and then sit on the shelves for a long time. In some cases, such as with the Al Pacino vehicle 88 Minutes a few years back, it'll eventually get a cinema release some years after the final cut was locked. But in others, a film might linger in the hope of just getting a DVD release somewhere along the line.
However, it's rare when prominent films suffer the same fate. But that's just what's happened with the following movies, which have earned some degree of profile either thanks to the people in them, or the subject matter concerned. In each case, the film itself was seemingly finished, and then hasn't appeared for one reason or another.
So, just what's happened to this little lot…?
Season Of The Witch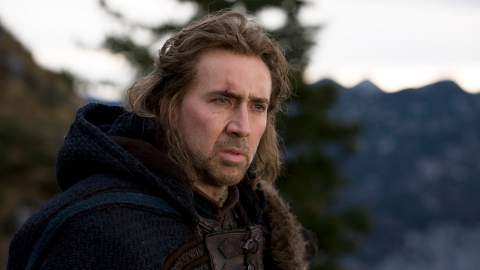 Early next year, we get what looks like a bit of a treat of a movie in the shape of Drive Angry 3D. It stars Nicolas Cage in a film where it looks like he's given up pretending to be anything other than the batshit-crazy version of himself, and could well be one of the most brilliant brain-free pleasures of 2011.
By now, however, we were supposed to have seen Season Of The Witch, a film that Cage finished shooting some time ago for director Dominic Sena (Gone In 60 Seconds, Swordfish). The trailer for it was released a while back, and wasn't shy of a bit of madness itself, and the film was apparently first due for release in March 2010. But that didn't happen.
So, what did? Well, the film appears to have gone back into production. In spite of the shoot being completed, and presumably a final cut being assembled, a fresh collection of reshoots appear to have been ordered, and they're set to be completed this month.
That's a long time after the original shoot, granted, but it should at least clear the path (assuming everything can be hacked together convincingly) for a release in 2011. Heck, it might just make an ideal double-bill with Drive Angry 3D, yet.
Here's the trailer for it…
The Factory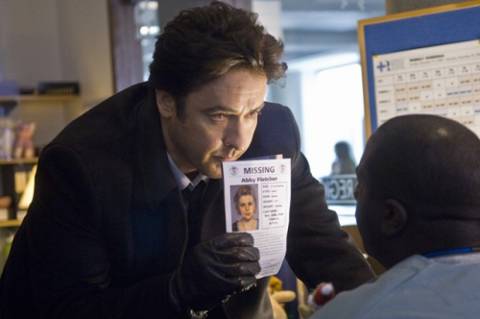 Hot Tub Time Machine
was far from a perfect movie, but it can't just have been us who enjoyed John Cusack going back to his 80s roots for a fun, engaging couple of hours.
However, it seems that shooting started and finished a year before Hot Tub was done on a thriller entitled The Factory. This is a film about a cop on the trail of a serial killer, and all bets are soon off when said cop's daughter disappears.
Directed by Morgan O'Neill, the movie was originally to have been released in 2009, but has yet to see the light of day. It did gain a little bit of notoriety, when the movie's co-writer made some derogatory comments about Cusack, yet these were swiftly retracted.
The current plan? It appears to be to release the film at some point in 2011. Right-o, then.
Margaret
Margaret
is a film that stars Matt Damon, Anna Paquin, Kieran Culkin, Mark Ruffalo, Jean Reno, Matthew Broderick and Allison Janney. It's been written and directed by Kenneth Lonergan, who wrote and directed the brilliant
You Can Count On Me
. It's a movie about a young woman who sees a bus accident and then gets caught up in it subsequently. And it finished shooting in 2005.
So, what happened here? Well, it's been a project beset by lawsuits, which have hampered the efforts of Lonergan to get the movie finished. It's completed now, but still hasn't seen the light of day.
However, thanks to Digital Spy, we now know that it'll be coming to cinema screens in 2011, around six years after production wrapped. The site asked Kieran Culkin about the status of the movie, and he told it that "Apparently we're going to be seeing it in 2011. That's that I hear, but I maybe shouldn't even be spreading that rumour. Actually, I got to see it a little while ago. It's a beautiful movie." You can read the story here.
Here's hoping we do get to see it. And if you want a good reason why, then do get hold of a copy of You Can Count On Me. It's a terrific film.
A Thousand Words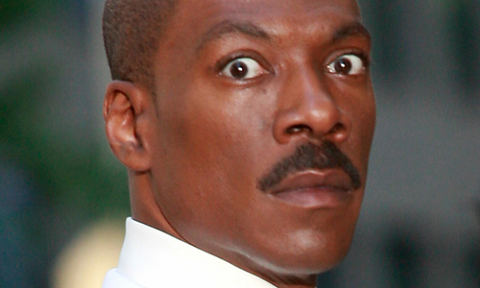 We've noted the disappearance of this Eddie Murphy vehicle before (in the link at the bottom of the page, too), which has been completed for some time. It's the story of a man who has just 1000 words left to say before he dies and, no doubt, the last few will be some mawkish ones about how he's learned the error of his ways. That sort of guff.
However, when Meet Dave and Imagine That both bombed in quite spectacular style at the US box office (in spite of the latter movie not being that bad), A Thousand Words promptly seemed to disappear.
Right now, the oracle that is the IMDb only lists releases of the film in a handful of countries for early next year, but there's no sign of it coming near the US or the UK anytime soon. There's no sign of it either on the DVD schedules, as the longer the movie sits on the shelf, the lesser the chance that it'll see a cinema screen.
We wondered if it was held back to see if the new Shrek movie would have given Eddie Murphy a fresh shot in the arm. But as things stand, that doesn't appear to have happened.
Here's our early piece on the film's disappearance.
The Beaver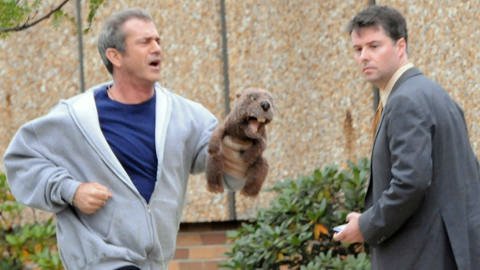 Arguably the film on this list that looks the most interesting, it's also the movie whose fate is perhaps the best known. The Beaver is the latest movie to be directed by Jodie Foster, and she's starring in this one too. It tells the story of a man with a puppet of a beaver on his arm. And it's a toy that he treats as if it's a live creature.
The problem? Said man is played by Mel Gibson. And in the wake of his latest meltdown earlier in the year, The Beaver promptly disappeared from any proximity of the release schedules.
It was originally due for release before the year was out, but with many in Hollywood firmly believing that Mel Gibson's career is firmly over, it'll do well to get any kind of cinema release now. More likely is that it'll be snuck out on DVD or in limited distribution at some point next year, but we wouldn't want to put money on it ourselves.
Cabin In The Woods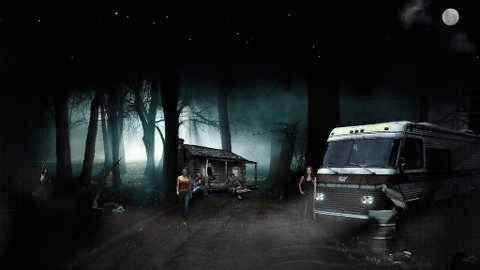 Another surprisingly high profile movie that's been caught up in circumstances beyond its control, Cabin In The Woods is locked and loaded. It's also based on a script that's been co-written by Joss Whedon, and should have been released this year. That, however, is not now going to happen, in spite of the fact that the film is completed.
The reason? Cabin In The Woods has been caught up in the financial troubles of the MGM studio. And, ultimately, MGM is at the point where it simply can't afford to release the film. It doesn't have the requisite funds to promote it, and it's, thus, a movie unlikely to be released until a deal is finally done to sell MGM on to another party.
We'd be surprised if we don't see the film at some point in 2011, but right now it's languishing on the shelves, longing to be seen, but still some time from being so.
Red Dawn
Another film blighted by the MGM financial problems, and another that the studio has paid for, but can't afford to put out right now.
The remake of Red Dawn that it's put together stars Chris Hemsworth (soon to be seen as Thor), Josh Peck and Isabel Lucas, and has been directed by Dan Bradley. But it sits in limbo, and it's quite likely to stay that way for a while.
It might make sense, anyway. If Thor makes a movie star out of Chris Hemsworth, then expect Red Dawn to find its way to cinema screens in its wake, in much the same way that Carriers magically followed Star Trek for Chris Pine, in spite of being shot before it.
Hippie Hippie Shake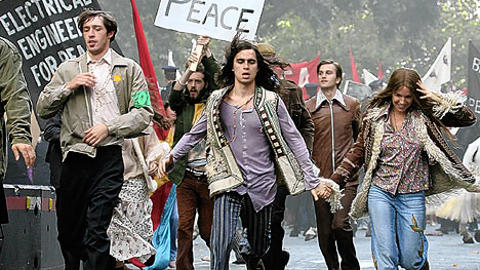 A British production, this, that's been directed by Beeban Kidron. It was shot in 2007, and it's the story of the editor of Oz, Richard Neville, and his relationship with Louise Ferrier. The film then covers the infamous Oz trial, and the people involved with it (including Dennis Publisher owner, Felix Dennis, who is depicted in the film by Chris O'Dowd), and stars Cillian Murphy and Sienna Miller.
However, since photography was completed, the already long-in-gestation project has been stuck in limbo. Eventually, it seemed to all prove too much for director Kidron, and she quit the film back in July 2009, citing "creative differences".
The film, however, was planned for release at last this year but, not for the first time, it appears to have disappeared completely off the schedules.
See Also: