News
The Clint Eastwood Trivia Quiz
You need to ask yourself one question, punk...err, actually, more than one question...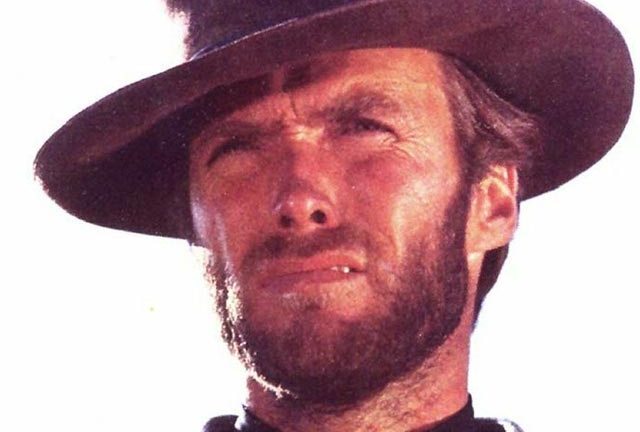 To celebrate the UK cinema release of Gran Torino – reviewed here and we liked it a lot – here's a special Clint Eastwood trivia quiz to test your grey matter. You can click on the link at the bottom to get directly to the answers, but be warned that some of these are a little bit tricky…
1) 1971 Dirty Harry The ultimate classic cop film, Clint Eastwood plays Inspector Harry Callahan, the hard nosed and snarling character that, no doubt, marked the emergence of Mr Eastwood as one of Hollywood's greatest. In the film, San Francisco is being terrorized by a sniper…what was his name?
2) 1973 Magnum Force After Harry Callahan puts a stop to the crazed criminal in Dirty Harry he finds himself back in the line of fire again, only this time battling it out against the forces of the law themselves. What is the name of Callahan's boss in the film?
3) 1983 Sudden Impact Another double whammy for Clint…a further instalment in the Dirty Harry series. After we have had the suspect sniper and the renegade cops, there is a new killer on the loose who may well be the most dangerous of them yet. Who plays the revenged character, Jennifer Spencer?
4) 1992 Unforgiven Eastwood plays ageing William Munny, a one-time killer and outlaw who is lured out of retirement by the promise of a big bounty that will help feed his two kids. But even as his legendary guts and dead-eyed aim return, Munny finds no joy in his old ways. Who plays his partner, Ned Logan in the film?
5) 1997 Absolute Power Based on the novel by David Baldacci, Clint Eastwood plays Luther Whitney in this thriller exploring the ruthlessness of people in power. There is a startling crime involving the US President and only one witness…Luther. Who plays opposite Eastwood as the President?
6) 1999 True Crime Clint Eastwood plays Steve Everett, a womanising alcoholic journalist who seems to constantly find himself in hot water. After being assigned to a case whereby he believes the key witness is lying, he only has 12 hours to set the record straight. Who plays his boss, Bob Findley?
7) 2006 Letters From Iwo Jima Directed and co-produced by Clint Eastwood, this is a 2006 war film and a companion piece to Eastwood's previous effort, Flags Of Our Fathers, and is filmed almost entirely in Japanese. Who plays General Kuribayashi in the films?
8) 2009 Gran Torino They don't make them like Walt Kowalski anymore, an iron-willed and inflexible Korean War veteran living in a changing world. Walt's the last echo of America's 'Great Generation', forced to confront long-held prejudices when his immigrant neighbour tries to steal his prized Gran Torino. In what year was Walt Kowalski's treasured Gran Torino made?
Good luck! The Answers are here.
Gran Torino is in UK cinemas as of today.