News
The Circle: New Trailer for Black Mirror-Esque Thriller
The Circle also stars Tom Hanks, John Boyega, and Karen Gillan. Check out the new trailer.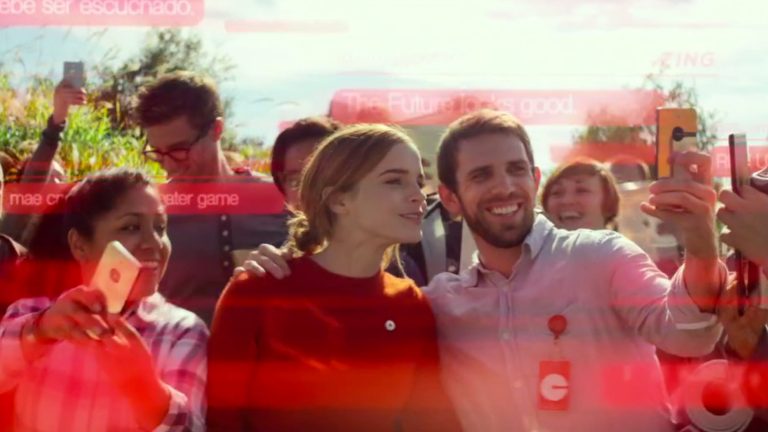 Emma Watson. Tom Hanks. John Boyega. Karen Gillan. Do I have you attention yet? The geek-friendly cast will star in The Circle, a social media thriller that just got its first trailer. And, from the looks of the two-minute sneak peak, this could be a modern science fiction classic, i.e. a scifi thriller that addresses one of the most anxiety-inducing subjects of our age: the intense integration of technology into our daily lives.
We're getting some serious Black Mirrorvibes from this story of Mae Holland (Watson), a woman who goes to work at a social media company called The Circle where transparency is a religion. Run by Hanks' charismatic CEO who says things like "I am a believer in the perfectability of human beings" and seems to act like he is always giving a TED Talk, The Circle seems like a dream workplace… at first. But, as yoy may have already guessed, things quickly spiral out of control as Mae becomes more distant from her life outside of The Circle and her role in the company becomes more public.
Check out the trailers for yourself…
And here's the full synopsis:
When Mae Holland is hired to work for the Circle, the world's most powerful internet company, she feels she's been given the opportunity of a lifetime. The Circle, run out of a sprawling California campus, links users' personal emails, social media, banking, and purchasing with their universal operating system, resulting in one online identity and a new age of civility and transparency.

As Mae tours the open-plan office spaces, the towering glass dining facilities, the cozy dorms for those who spend nights at work, she is thrilled with the company's modernity and activity. There are parties that last through the night, there are famous musicians playing on the lawn, there are athletic activities and clubs and brunches, and even an aquarium of rare fish retrieved from the Marianas Trench by the CEO.

Mae can't believe her luck, her great fortune to work for the most influential company in the world—even as life beyond the campus grows distant, even as a strange encounter with a colleague leaves her shaken, even as her role at the Circle becomes increasingly public. What begins as the captivating story of one woman's ambition and idealism soon becomes a heart-racing novel of suspense, raising questions about memory, history, privacy, democracy, and the limits of human knowledge.
The Circle Release Date
The Circleis based on a book by Dave Eggers and was directed by James Ponsoldt (The Spectacular Now). It will hit theaters on April 28th.