News
The Christmas Chronicles Trailer: Kurt Russell is Santa Claus in Netflix Movie
Netflix's The Christmas Chronicles calls on action icon Kurt Russell to play Santa Claus and save… well, Christmas.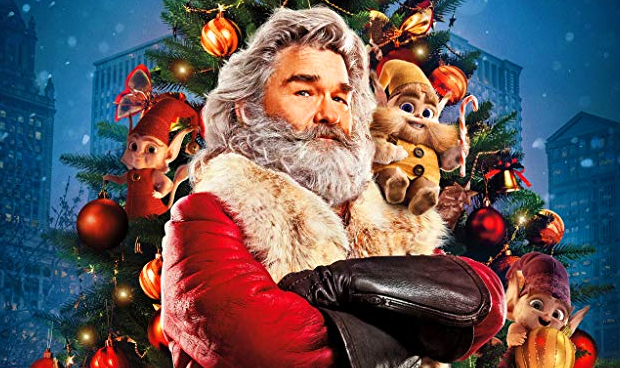 What would you conclude if we were to tell you that an upcoming movie will see Kurt Russell don a heavy winter coat in a snowy setting in one of the Poles while rocking a big beard to play a familiar character? – Sorry, but a surprise sequel to John Carpenter's The Thing is not on tap, unfortunately. However, Kurt Russell fans might be able to embrace the more family-friendly idea behind Netflix's The Christmas Chronicle, in which Russell is playing Santa Claus.
Director Clay Kaytis, a high-profile animator of big-budget hits, stepped in to direct The Christmas Chronicles, having made his directorial debut in 2016's The Angry Birds Movie. Kaytis works off a script by Matt Lieberman, an up-and-coming screenwriter who is attached to developing projects like The Addams Family animated movie, Ryan Reynolds action-comedy Free Guy and the Short Circuit remake.
The Christmas Chronicles Trailer
"Ol' Santa always says… what the hell." – Okay, maybe he doesn't, but The Christmas Chronicles trailer seems to prove that Kurt Russell can't help but give off his signature mellow, but ready for action vibe even when playing Santa Claus. Of course, with this being a Christmas movie, the plot seems to align with the conventions of the genre, with a crisis of some kind that threatens the holiday requiring a rescue, here via the efforts of Santa (Russell) and young siblings Kate (Darby Camp) and Teddy (Judah Lewis). – Oh, and the elves here are big-eyed miniature furry creatures… which, in the very least, is unique.
Here's the official synopsis:
The Christmas Chronicles, a holiday adventure from producer Chris Columbus (Home Alone, Harry Potter) and director Clay Kaytis (The Angry Birds Movie), tells the story of sister and brother, Kate (Darby Camp) and Teddy Pierce (Judah Lewis), whose Christmas Eve plan to catch Santa Claus (Kurt Russell) on camera turns into an unexpected journey that most kids could only dream about. After staking out Santa's arrival, they sneak into his sleigh, cause it to crash and nearly derail Christmas. As their wild night unfolds, Kate and Teddy work together with Santa – as you've never seen him before – and his loyal Elves to save Christmas before it's too late.
And here's the official poster.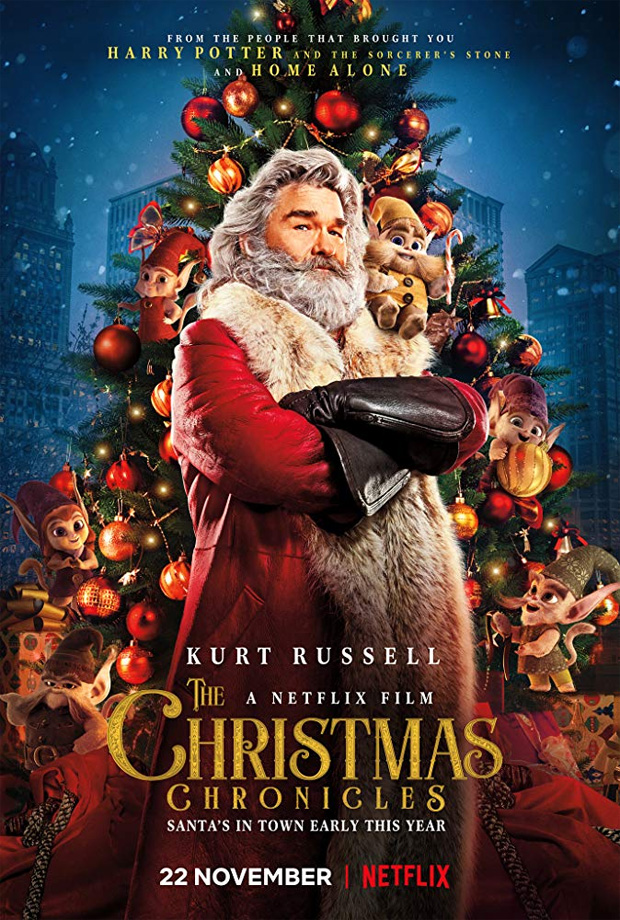 The Christmas Chronicles Release Date
The Christmas Chronicles is set to arrive on Netflix on November 22.
Joseph Baxter is a contributor for Den of Geek and Syfy Wire. You can find his work here. Follow him on Twitter @josbaxter.