News
The Christmas Chronicles 2 Ordered at Netflix
Kurt Russell and Goldie Hawn will return as Mr. and Mrs. Claus in The Christmas Chronicles 2 on Netflix in 2020.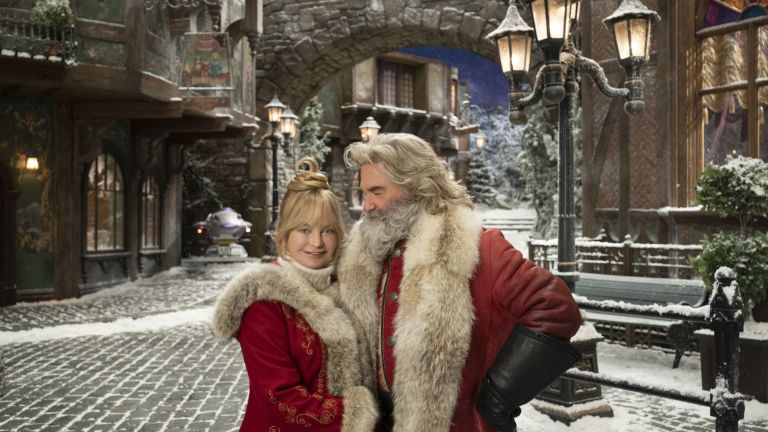 Zaddy Kurt Russell Santa Claus is coming back! Call it a Christmas (and streaming algorithm analysis) miracle!
Netflix has announced The Christmas Chronicles 2, a sequel to last year's seemingly successful, Russell-starring Christmas film, The Christmas Chronicles. It's set to arrive in time for the 2020 holiday season on Netflix.
Real life married couple Kurt Russell and Goldie Hawn will return as fake life married couple Mr. and Mrs. Claus (even after all these years the poor woman can't get a first name). Chris Columbus will direct the film, as he did for the original. The plot will follow Kate Pierce (Darby Camp) who is now a disillusioned teenager. Kate unexpectedly reconnects with Santa when magical troublemaker Belsnickel (Julian Dennison) threatens to destroy Christmas forever.
Also returning to the project are Kimberly Williams Paisley as Claire and Judah Lewis as Teddy. New additions to the cast include the aforementioned Dennison (Hunt for the Wilderpeople, Deadpool 2) and Jahzir Bruno as Jack. Columbus will produce the film alongside Mark Radcliffe and Michael Barnathan. The script will be written by Matt Lieberman and Columbus.
read more – Christmas Movies and TV Specials: Full 2019 Schedule
It's worth noting that Belsnickel (or Belschnickel, Belznickle, Belznickel, Pelznikel, Pelznickel) is an actual mythological figure from German lore, much like Santa Claus himself. He's often depicted as a disheveled jerk with a long tongue who carries a switch to beat naughty children. Dwight Schrute once dressed up as him in a season 9 episode of The Office.
The original Christmas Chronicles premiered in 2018 and was generally well-received (except for this Scrooge). Russell brought his own Russellian sensibilities to the mythos of Santa and even enjoyed a bluesy jail house version of "Santa Claus is Back in Town." Really!
Here's hoping for "Santa Baby" in The Christmas Chronicles 2.
Alec Bojalad is TV Editor at Den of Geek and TCA member. Read more of his stuff here. Follow him at his creatively-named Twitter handle @alecbojalad