News
The Chamber Clip Shows Submarine Thriller Reach Pressure Point (Exclusive)
A new clip from The Chamber, starring The Tudors' Charlotte Salt and Force Majeure's Johannes Kuhnke, shows command break down.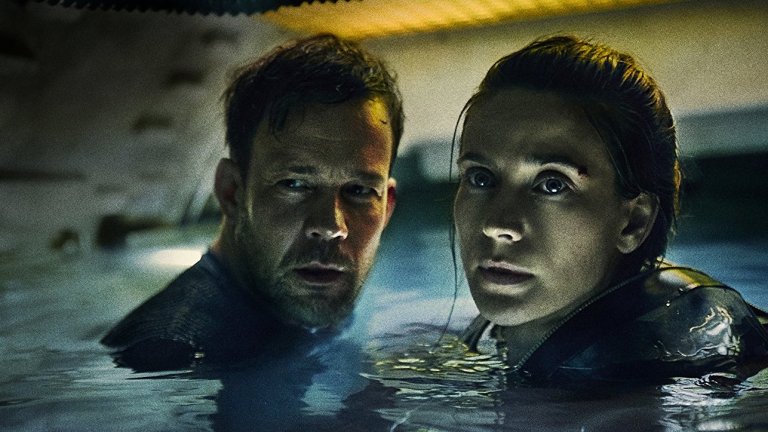 Sometimes, you just really want to get away from it all—including others. That is definitely the case for the main characters of The Chamber, a new "bottle film" about four poor souls trapped at the bottom of the sea in a submarine spy craft mission gone awry… and with only the cold to keep them company. Not that their tempers are at risk of ever cooling down.
As you can see in the new exclusive clip from the Cinedigm release, command has collapsed for Charlotte Salt's crew, and as tempers flare there is only one guarantee: they're running precariously low on air while the water continues getting to seep into their eponymous chamber.
The film itself is being released at a fortuitous time as tensions also continue to rise like a transcendent sub between the U.S. and North Korea. So as the PyeongChang Olympics revel in the real world, the fictional one sees a three-man special ops team commandeer a commercial research submersible that will allow them to descend beneath the waters outside of North Korea in an attempt to recover a high-valued target. Along the way, they are also joined by a civilian pilot, but none of the four will see their hearts warmed as a freak explosion creates a catastrophic situation wherein all four inhabitants are trapped in a claustrophobic environment beneath the Yellow Sea. And not all four will be making it out alive.
The film is the directorial debut for writer-director Ben Parker, but enjoys a cast of familiar faces including Salt (The Tudors, The Musketeers) as the commanding Edwards, Johannes Bah Kuhnke (Force Majeure) as Mats, James McArdle (Star Wars: The Force Awakens) as Parks, and Elliot Levey (Murder on the Orient Express) as Denholm.
The movie is released in theaters, On Demand, and Digital HD on Feb. 23.