News
The Breadwinner Production Company Announces New Project
It's called Daughter of the Bells and it follows one girl's quest for help in the wake of an attack on her home city.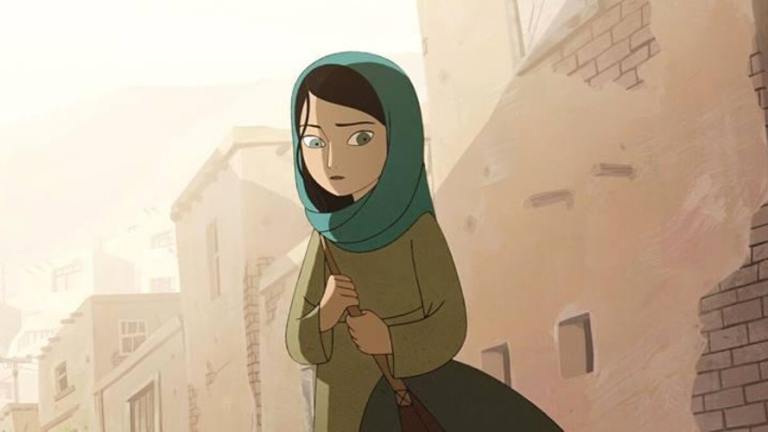 The Oscar-nominated The Breadwinner is a gorgeous animated film about a girl living under the Taliban in Afghanistan. Brought to us partially by Ireland's Cartoon Saloon, who also worked on The Secret of Kells and Song of the Sea, it's no surprise that The Breadwinner is such a, well, winner.
Now, the other animator that worked on the film, the Toronto-based Aircraft Pictures, is getting ready to make its next flick, another animated feature from The Breadwinner screenwriter Anita Doron. According to THR, the film is called Daughter of the Bells and Aircraft Pictures will co-develop and co-produce the film alongside Wasabi Entertainment.
What will Daughter of the Bells be about? It follows the story of one brave girl, called Brio, who is the lone survivor of an attack against her fictional home city of Cadenza. In the tragedy, everyone else in the city is turned to stone, and Brio sets out on a quest to look for help.
According to the producers (via THR): "Brio's encounters with the rhythmic tribes of the Madrigal Desert lead her on an journey of musical discovery as she searches for the key to restoring life in Cadenza and creating harmony for all." 
It sounds like an imaginative, rich concept and, after The Breadwinner, we trust these storytellers to bring this tale to life with breathtaking vision. (No pressure, friends.) More news as we hear it.
In the mean time, check out the trailer for The Breadwinner, which is currently in theaters and is available via Google Play and YouTube.