News
The Box Office Years: 1990
We look back to the year that brought us Ghost, Dances With Wolves, Die Hard 2, Predator 2 and, er, Home Alone...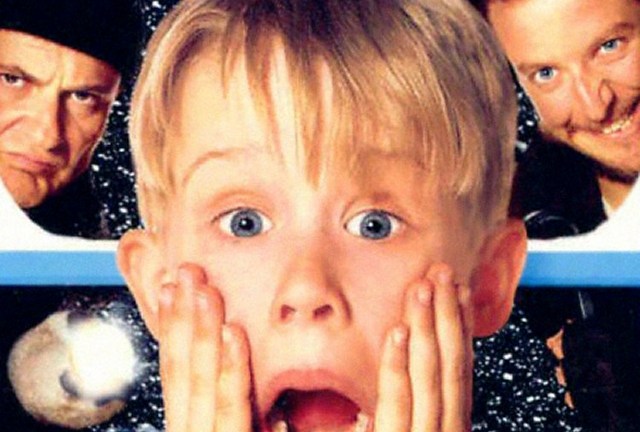 As another summer blockbuster season draws to a close, with no less than three films crossing the $300m US box office barrier (a feat that was once upon a time was seen as something quite spectacularly special), it seems an opportune moment to kick off this new occasional series, where we'll revisit the box office from years gone by, and look at how the marketplace has changed.
And we start in 1990, the year after Batman redefined what we could expect from a modern-day blockbuster movie. Tim Burton's heavily-hyped maiden modern day outing for the Caped Crusader brought in the first ever $40m opening weekend, and generated a quarter of a billion dollars in box office takings in the US alone. After that, a new standard for box office potential was set, and many films were keen to see whether they could live up to it.
Chief among them was Die Hard 2: Die Harder. With a production budget of a then unheard of $75m, Renny Harlin's loud and expensive sequel to the classic maiden John McClane outing was arguably the summer's big hope. That said, many cynics lined up to proclaim that it stood no chance of bringing back its budget. As it turned out, it didn't do too badly, and has more than made its profit over the years. But Die Hard 2's $117m take, off a $21m opening weekend, sure wasn't Batman. To get an idea of the furore surrounding Die Hard 2 at the time, it's worth picking up Richard E Grant's book, With Nails, where he talks about making Hudson Hawk at the point where the Die Hard sequel was released. We'll be coming to the infamous Hawk when we look at 1991's box office numbers next time around.
The other major-hyped blockbuster of the year, Dick Tracy, just about got to $103m, and that was off the back of the amount of press surrounding Warren Beatty and Madonna's relationship. Then-Disney studio head Jeffrey Katzenberg (who now heads up DreamWorks Animation) would write an infamous memo off the back of Dick Tracy's performance, questioning the amount of effort and time put into it for the results it got.
Yet if you examine the top five films of 1990, there's not a single one in there that would fit the modern day template of a blockbuster movie. Heck, ask most pundits back then to pick their likely top five, and it's hard to believe that any would have chosen those that ended up top of the heap. For 1990's top movie was the very definition of a sleeper hit, as John Hughes and Chris Columbus struck $285m worth of gold with the first Home Alone film.
It's mind-boggling, looking back at the film now, that it was the sensation it was. Yet for 20th Century Fox, it was a Christmas hit out of nowhere, that launched Macaulay Culkin into the film world (although he'd had a small role in John Candy vehicle Uncle Buck), and kicked off a franchise that still lives on in DTV hell.
Ghost marked Patrick Swayze's last major hit, and he hasn't come close to anything of its ilk since. $217m was the film's final gross, and down in fourth place was another romance, Julia Roberts' breakthrough role in Pretty Woman, that snared $178m. Separating the two was Kevin Costner's pet project, Dances With Wolves. Dubbed Kevin's Gate by some cynics mid-production, Costner's three hour western would not only make his star shine, but would also grab a fair collection of Oscars (beating Goodfellas to best picture. Discuss).
In fifth? What was then the biggest independent film of all time, Teenage Mutant Ninja Turtles. Released at the height of Turtle Power, its $135m take has since been dwarfed by films such as The Blair Witch Project and My Big Fat Greek Wedding, but for an indie movie back then, its numbers were unheard of.
So which big films and names were edged out by these five? Quite a few, as it happened. 1990 saw the final Back To The Future film grab itself $87m (11th biggest film of the year), Arnie's star would continue to rise with Total Recall (in 7th place, with $119m), while Sean Connery's Russian submarine captain ("Comrades! We shail into history") edged it into sixth, with The Hunt For Red October putting $122m on the board. Arnie, however, would round out the top ten with Kindergarten Cop, and $91m.
To put those numbers into perspective, as we look at 2008's box office right now, the film in tenth place for the year (with four months of it still to go) is The Incredible Hulk, with $134m. Kindergarten Cop's non-inflation adjusted gross would earn it no higher than 19th place in 2008.
1990 also, it should be noted, saw a fair few underperformers. Much has been written about the production of Days Of Thunder, but the messy attempt by Tom Cruise and Tony Scott to capture the joy of Top Gun, albeit on the road, spluttered its way to $82m for 13th place. It still beat Eddie Murphy's career problems back then, as Another 48 Hrs only just managed $80m. Compared to 2008's Meet Dave (er, $11m) he'd probably take that right about now.
Sequels such as The Godfather Part III ($66m), Robocop 2 ($45m), Look Who's Talking Too ($47m), Predator 2 ($30m) and Rocky V ($40m) struggled to make their expected mark, but the big surprise was Gremlins 2, a film that earned just $41m. That said, the poor marketing, and positioning against Disney's Dick Tracy, severely limited its chances. Time, however, has shown which DVD most people would reach for first if they needed to fill a night in.
1990 was, though, a year that fuelled the rise of some names that would do some real damage at the box office in the years ahead. Arnie, Kevin Costner, Julia Roberts, Macaulay Culkin and Bruce Willis all got career shots in the arm that they would build on in the years ahead. For some, though, such as Sylvester Stallone and Eddie Murphy, it would be some time before they tasted big box office success again.
Next time, we'll look at 1991, the year of T2, of Robin Hood and the aforementioned Hudson Hawk…