News
The Book of Henry Trailer: Colin Trevorrow's Pre-Star Wars Drama
Jurassic World director Colin Trevorrow fields drama The Book of Henry before helming Star Wars: Episode IX.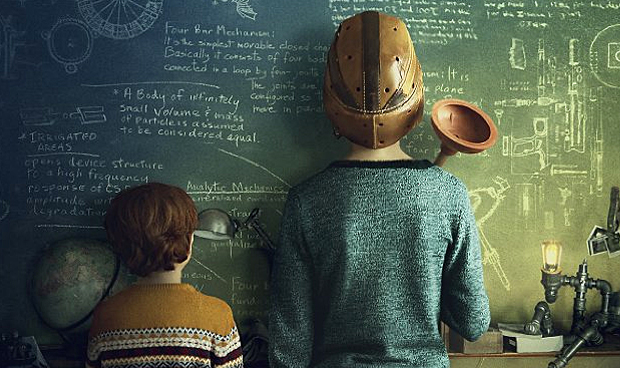 The Book of Henry trailer has arrived, showing a transitional film from director Colin Trevorrow, who became one of the most intriguing contemporary examples of rapid industry success. After a feature debut with the Internet meme-inspired 2012 indie comedy Safety Not Guaranteed, Trevorrow made a major transition with the 2015 Mesozoic monster of a movie revival Jurassic World; a success he will parlay when directing the 2019 concluding chapter of the Star Wars Sequel Trilogy, Episode IX. However, arriving in-between the latter two heavies, The Book of Henry seems to be a quirky, heartfelt project.
The Book of Henry centers on the titular 11-year-old boy (Jaeden Lieberher), whose intelligence and emotional maturity impress everyone in his orbit. Moreover, at home, he seems to be fulcrum on which his family operates, as the de facto man of the house, helping his single mother Susan (Naomi Watts) handle finances and other adult issues while taking care of younger brother Peter (Jacob Tremblay). However, Henry finds himself wanting to right a wrong since his next-door crush Christina (Maddie Ziegler) apparently lives in constant fear when her step-father Glenn (Dean Norris) gets drunk and darkens her doorstep at night; an issue complicated by the fact that Glenn happens to be the city's police commissioner. While Henry wants to use his intelligence to find a way to see justice done, the trailer's concluding scene of Susan aiming a sniper rifle teases a messier Plan B.
The Book of Henry has corralled an interesting cast. Perennial A-list lead actress Naomi Watts lends the film star power as mother Susan, pit opposite a powerful antagonist in veteran actor and memorable Breaking Bad co-star Dean Norris as the abusive Glenn. However, the pre-teen cast take center stage with Jaeden Lieberher, seen on Masters of Sex and 2015's Aloha as the eccentric young prodigy alongside Jacob Tremblay, co-star of 2015's Room, which was an Oscar-yielding project for co-star Brie Larson. The film is also a major break for Maddie Ziegler, the Dance Moms reality show standout, best known for starring in the music videos of pop singer Sia, notably "Chandelier" and (controversially,) with a nearly in the buff Shia LaBeouf in the "Elastic Heart" video. Lee Pace, Sarah Silverman, Bobby Moynihan and Geraldine Hughes also fill the cast.
For Colin Trevorrow, this dramatic waypoint to Star Wars: Episode IX sees him working off a script by novelist Gregg Hurwitz, who wrote for the 2010-2011 ABC television revival of alien invasion epic V.
The Book of Henry gets ready to use some child genius mojo to right an egregious wrong when the film hits theaters on June 16.