Features
The big blockbusters of summer 2014
Captain America 2, Fast & Furious 7, X-Men, Godzilla, Spider-Man and Transcendence lead our look ahead at the blockbusters of summer 2014...
As blockbuster season is now underway, with the release of Iron Man 3 and Oblivion, it's traditional for us to look ahead to what's coming next summer, and to examine what treats are on the horizon. We've thus sliced out the big films, that we know of now, that are being released between April and August 2014 (Noah, due at the end of March, just misses the cut, as does early March Tom Cruise vehicle, All You Need Is Kill).
And while there's some familiarity to them, there are signs it might just be a more interesting summer than you may think….
APRIL 4th
Captain America: The Winter Soldier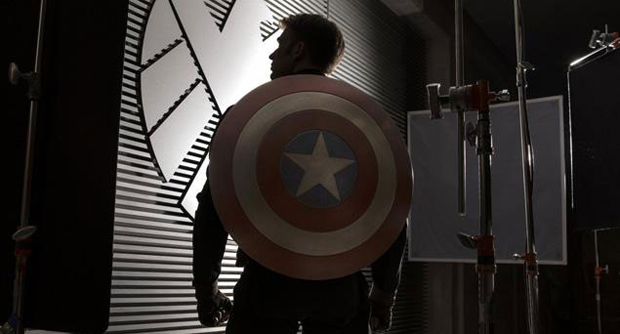 Someone at Marvel has been watching the paintball episodes of Community too. That would explain the appointment of the Russo brothers, who directed them, to helm Captain America 2. This one reportedly has shades of political thriller about it, with Robert Redford joining the cast as head of S.H.I.E.L.D.
The cast also features Chris Evans, Samuel L Jackson, Scarlett Johansson, Hayley Atwell, Toby Jones and Georges St-Pierre. And it'll see Marvel, once more, giving us the curtain-raiser to blockbuster movie season…
APRIL 11th
The Equalizer
Surprise hit Olympus Has Fallen has solved a directorial headache for Sony. It had lost a couple of potential helmers for its big screen take on The Equalizer, with both Nicolas Winding Refn and Rupert Wyatt toying with taking the job. But Antoine Fuqua, who steered Olympus Has Fallen to hit territory, looks like he's landed the gig.
Denzel Washington is in the lead role this time, with Richard Wenk on screenplay duties.
Rio 2
Fox may be distributing DreamWorks Animation movies now, but its own Blue Sky Studios is suitably prolific as well. Rio 2 is the follow-up to the 2011 original, with Jesse Eisenberg, Anne Hathaway and Jemaine Clement amongst those lending their vocal noises.
Carlos Saldana is returning to direct, and we fully expect him to bring the same bright colours and vibrancy to the screen. That, and some hardcode avian action. It's got hit written all over this one.
Stretch Armstrong
A project that's been in development for many years, with Taylor Lautner at one stage announced to star. We're not sure if he's still involved, perhaps troubled by a clause in his deal requiring him to keep his shirt on or something. What is true is that Breck Eisner is attached to direct (his impressive The Crazies remake is worth seeking out), and that the movie currently has an April 11th 2014 release date.
Were we betting people, we'd suggest that date may yet shift. There's no cast in place for the movie that we know of, and there's going to be a reasonable degree of mail production work required to add the requisite stretchyness. Otherwise, they'd just have to call it Armstrong, and that'd be no good. We'll keep you posted.
APRIL 18th
Transcendence
Already one of the highlights of 2014 for us is Wally Pfifster's eagerly-awaited directorial debut. There are several reasons to be excited. Firstly, this is an original sci-fi movie in a summer stuffed full of the usual franchise material. Secondly, Pfister has been honing his craft as DP of Christopher Nolan movies for some time. Thirdly, the cast looks great: Johnny Depp, Paul Bettany, Rebecca Hall, Morgan Freeman and Cillian Murphy are all confirmed.
Details are being kept relatively under wraps for the time being, but that's fine with us. And while Transcendence is unlikely to repeat Inception's near-billion dollar take, for sheer nerdy interest, it's the standard bearer of the summer.
MAY 2nd
The Amazing Spider-Man 2
Marc Webb has been shooting the sequel to the hit reboot The Amazing Spider-Man on the streets of New York, with Andrew Garfield in the title role once more, and Emma Stone returning too. This time, Jamie Foxx's Electro and Paul Giamatti's The Rhino are on the list of new characters. Shailene Woodley, meanwhile, takes on the role of MJ, while Dane DeHaan is Harry Osborn.
We're hoping for a better movie this time around, appreciating that lots of people were perfectly content with the last one. Incidentally, the UK should be getting this one first, on April 18th.
MAY 16th
Godzilla
Gareth Edwards' Monsters displayed both an intelligence in its storytelling and an ingenuity in how to stretch a minimal budget with barely anyone noticing. His next project, in scale at least, goes to the other side of the proverbial spectrum.
He's the man who's got the job of making Hollywood's second major blockbuster take on Godzilla, and we suspect his internal navigation system is set to avoid any trace of Roland Emmerich's footprints. Edwards has recruited a strong cast, that includes Aaron Johnson, the peerless Bryan Cranston, Ken Watanabe, Elizabeth Olsen and Sally Hawkins. It's a wise approach – nothing makes CG monsters more believable than a cast of actors around them who make a good fist of pretending everything is real. Should be interesting…
MAY 23rd
Dawn Of The Planet Of The Apes
It's take three years for Fox to get a sequel together for its surprise hit resurrection of the Planet Of The Apes franchise, Rise Of The Planet Of The Apes. That timeline was still a little too hasty for director Rupert Wyatt, who has declined the invitation to return. Instead, Cloverfield and Let Me In helmer Matt Reeves has taken over.
It's going to be set some time after the first movie, which means Dawn Of The Planet Of The Apes has a different cast. Granted, Andy Serkis is at the heart of things again, but around him are Gary Oldman, Keri Russell and Kodi Smit-McPhee. Here's hoping it builds well on one of the most impressive franchise reboots of recent times…
Blended
2014's Adam Sandler summer movie at least reunites him with Drew Barrymore this time. Frank Coraci is directing, and given that he helmed The Wedding Singer, we can but hope that he can recapture the charm of that movie. It's a romantic comedy again this one, this time about blended families. Is this Sandler's take on The Brady Bunch, we wonder?
MAY 30th
The Good Dinosaur
Three of the last four Pixar movies have been sequels or prequels, so it's nice to see that its latest, The Good Dinosaur, is treading different ground again. Bob Peterson is co-directing this one, having co-directed Up, and it's based on his idea. Story details are slim at the moment, short of John Lasseter revealing that it's surrounding many carnivorous dinosaurs, with a younger one finding himself on a quest to right some of his wrongs. There's also a sense of a buddy movie about this one, although we're sort of guessing here. Pixar, as always, will reveal details as and when it's ready to. Perhaps a first teaser will arrive alongside Monsters University?
JUNE 6th
Ninja Turtles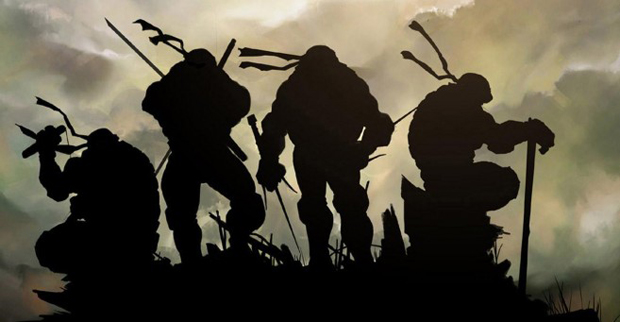 Well, this one's dividing people already. Alien turtles? Michael Bay? Megan Fox? That man who directed Battle: Los Angeles? Throw in an early draft of the screenplay finding its way online, and there's seemingly been no shortage of ammunition to fire in the direction of the big screen Teenage Mutant Ninja Turtles reboot.
But here's a thing: it might be good. Certainly, Paramount has bought the movie some extra time, pushing it back from an original February 2014 release. Yet maybe that also suggests confidence with what it has here. Our policy on this one, as it usually is, is simply to wait and see.
JUNE 13th
Jurassic Park 4
We've a massive soft spot for Jurassic Park movies, and could quite happily sit through a new one on a three year cycle for the rest of time. That said, Jurassic Park 4 has been a long, long time coming, arriving 21 years after the original and 13 years after Jurassic Park III.
Reasons to be cheerful? Quite a few. They've taken their time to lock down a story they're happy with (we're aware that was said with Kingdom Of The Crystal Skull too, but bear with us). And then there's the appointment of Colin Trevorrow to direct. Trevorrow's Safety Not Guaranteed was and is a flat-out delight, one of our favorite films of 2012. It shows he can direct actors, and tell a compelling story. And we're hoping those skills will be front and center of a new Jurassic Park movie.
Plus, we're hoping for bloody big, angry, smelly dinosaurs too. But we figure they've got that covered.
JUNE 20th
How To Train Your Dragon 2
The first of two How To Train Your Dragon sequels that are being worked on, with How To Train Your Dragon 3 arriving in 2016. Co-director Chris Sanders has dropped out of them, moving on to work on The Croods and The Croods 2 instead. That means the other co-director, Dean DeBlois, is in charge of the two Dragons films. And given that How To Train Your Dragon was one of the very best DreamWorks Animation movies, there's a lot resting on his shoulders.
There's plenty of source material from Cressida Cowell's books to dig into, and the key voice cast are back too. This might just be the animated movie to beat of summer 2014…
JUNE 27th
Transformers 4
After taking a sabbatical from CG robots to go and make Pain & Gain, Michael Bay is back directing the sort-of-reboot of the Transformers movie saga. If you were to draw a graph charting critical response to box office performance, only the Pirates Of The Caribbean sequels would have lines further apart. But given that Transformers films are pretty much a shoo-in to take $1bn a time at the box office, were we running Paramount we wouldn't be able to greenlight them fast enough. You've got to eat, after all. Ahem.
That said, might it be too much to hope for this one not to be, well, shit? There's no Shia LaBeouf this time around, with Mark Wahlberg taking the lead. And there's a young new cast to do battle with the robots in disguise too. Expect the female character costume budget to be the one area of the budget to be skimped on, of course.
This may be Bay's last turn in the Transformers chair, incidentally, which we'd prefer, as we'd love him to get back to films such as The Rock, Pain & Gain and even The Island. We'll know more by the end of 2014…
JULY 2nd
Maleficent
With Oz The Great And Powerful 2013's biggest pre-summer blockbuster, and having banked over $1bn in box office takings from Alice In Wonderland, it's little wonder that Disney is pressing ahead with lots of live action fairytale stories.
Sequels to Oz and Alice In Wonderland are reportedly on the way, as well as a live action Beauty And The Beast, but it's Malificent that's up next, based around the villainous character of the same name from Sleeping Beauty. We like the look of this one. Angelina Jolie is starring, Robert Stromberg is directing, and the supporting cast includes Sharlto Copley, Miranda Richardson, Juno Temple, Imelda Staunton and Peter Capaldi. Godzilla aside, that might just be the cast of the summer…
JULY 11th
Fast & Furious 7
Hmm. With Fast & Furious 6 in cinemas in the summer of 2013, Universal realised it could use another entry in the franchise to plug a gap in its summer 2014 slate. With just Jurassic Park 4 inked in, it was left to pushing ahead with a new Fast & Furious movie to fix the problem.
As we charted here, the collateral damage of its decision was director Justin Lin, who passed when he felt he couldn't turn around a good enough movie in that timescale. Enter director James Wan – a promising choice, having helmed Insidious and the first Saw movie. Wan makes good films quickly (and cheaply), and has form in staging some really effective sequences. Fingers crossed that the rumours about Jason Statham being involved prove to be true…
JULY 18th
X-Men: Days Of Future Past
Bryan Singer takes the X-Men director's chair back from Matthew Vaughn, taking charge for the first time since the hugely acclaimed X2. He's crossing over the worlds of his first two X-Men films with X-Men: First Class here for X-Men: Days Of Future Past. That means we've got the new cast – James McAvoy, Michael Fassbender, Jennifer Lawrence et al – alongside the returning faces of Hugh Jackman, Patrick Stewart, Ian McKellen, Ellen Page and company.
The end result sounds ambitious, and it'll clearly test Singer's ability to juggle an ensemble cast. You do have to say, though, that X-Men has brought the best out of Bryan Singer in the past, and Bryan Singer has brought the best – along with Vaughn – out of the X-Men. Let's hope that happens again.
JULY 25th
Hercules
In a summer full of sequels, reboots and whatnot, it's the unlikely figure of Brett Ratner who's riding in to offer something just a little bit different. He's cast Dwayne Johnson as Hercules in an adaptation of Hercules: The Traician Wars (by Steve Moore, and published by Radical Comics), and further recruits include Aksel Hennie, Rufus Sewell, Ian McShane and John Hurt. Might be a sleeper hit, this one.
Jupiter Ascending
Do any directors now make flawed blockbusters as fascinating as The Wachowskis? Speed Racer was very long, had one Jar Jar-esque character and a ton of bloat, but at its best was exhilarating blockbuster movie theater. And Cloud Atlas displayed enough ambition for ten other features.
colorus highly excited, then, for Jupiter Ascending, one of three films – Transcendence and Guardians Of The Galaxy being the others – that we'd class as risky propositions for the summer of 2014.
The Wachowskis have penned the script for this one too, a big science fiction movie starring Mila Kunis, Channing Tatum, Sean Bean (he's got no chance) and Eddie Raymayne. The movie centres on Kunis' character, a 'janitor' who happens to possess the same genetic make-up as the Queen Of The Universe. Hence, she's a threat. We'll keep you posted as we hear more on this one…
Guardians Of The Galaxy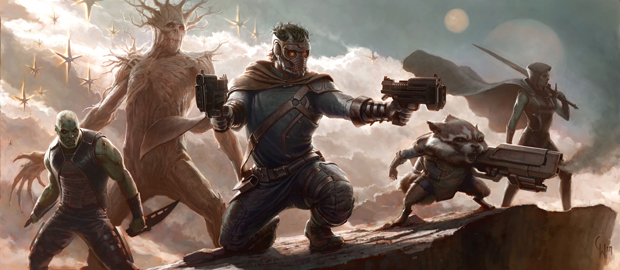 Marvel's big gamble. Whereas the likes of Thor, Iron Man and Captain America sequels are pretty much sure things (although we're old enough to remember when Iron Man in itself was a massive gamble), Guardians Of The Galaxy is a different collection of characters in a different type of story.
James Gunn is the bold choice to direct this one (his last movie, Super, is well worth checking out), and he's got together a cast that includes Chris Pratt, Zoe Saldana and Michael Rooker. Interesting that this has been scheduled in the off-peak month of August, too, leaving Marvel all but top and tailing blockbuster season.
AUGUST TBC
The Expendables 3
Almost certain to slot into its usual August slot will be the third Expendables movie, which will reunite the ageing collection of bullet-firers. We know of one new addition to the line-up already, with Wesley Snipes all-but-confirmed to reunite with Sylvester Stallone for the first time since Demolition Man. But greater challenges face The Expendables 3 than just casting. The last movie, whilst it had fans – not least at this site – was agonisingly in need of a better script, one that didn't work on a novelty basis alone. Hopefully, this time it'll get one. Cynthia Rothrock too would be nice.
Patrick Hughes has just been announced to direct this one, taking over from Simon West, who helmed the second movie.
Obviously, more films are left to slot in, not least a few comedies here and there. But that's the guts of summer 2014, a season with one or two genuine gambles in amidst all the familiar suspects…
Like us on Facebook and follow us on Twitter for all news updates related to the world of geek. And Google+, if that's your thing!