News
The big blockbusters of summer 2013
As The Avengers and The Dark Knight Rises get set to do battle in the summer of 2012, what blockbusters are lining up for the summer of 2013…?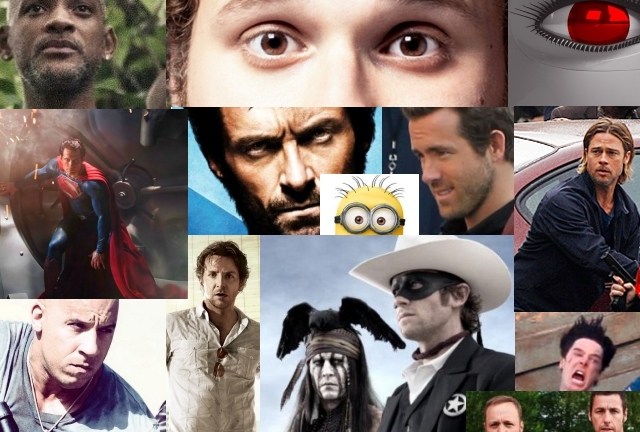 2012 marks, arguably, the biggest blockbuster showdown in recent years, with three major comic book franchises all going head to head. 2013 is a bit quieter in that regard, with just Superman and Iron Man, both with enough space to make a mark of their own.
In fact, the trend at the moment for summer blockbuster season 2013 is the end of the world to some degree. That's along with the usual range of sequels, franchises and remakes. Here's what's currently in store, with dates based on US planned release at the time of writing…
April 26thOBLIVION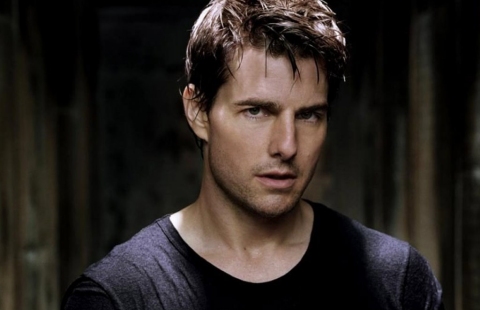 Blockbuster season 2013 kicks off not with a Marvel project, as has been the case the past few years, but with a Tom Cruise movie. Cruise, since he began work on Mission: Impossible – Ghost Protocol (his biggest ever box office hit!) has been ridiculously busy, following it up with Rock Of Ages and One Shot (the latter due Christmas 2012). Oblivion, a sci-fi flick, unites him with Tron: Legacy director Joseph Kosinski, and will be the actor's fourth big release in eighteen months.
Not much is known about the film yet, though, other than it co-stars Morgan Freeman, Olga Kurylenko and Nikolaj Coster-Waldau, and that it's set on a post-apocalyptic Earth. It certainly sounds like a bold way to start blockbuster season though.
May 3rdIRON MAN 3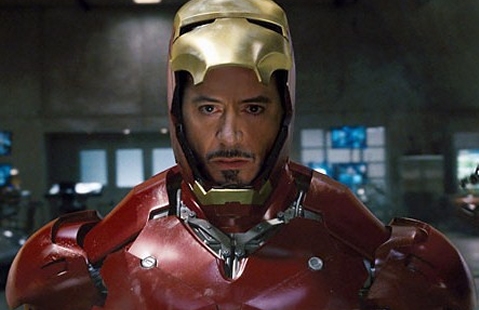 Marvel takes its now-traditional early summer slot for the first of its two 2013 releases (Thor 2 currently sits back in November, having being pushed back from summer), and it's the return of Tony Stark, under new management. Jon Favreau isn't directing this one, as the honours have been passed over to Shane Black. Black's a gamble of sorts, having not directed a film since Kiss Kiss Bang Bang. But then, Kiss Kiss Bang Bang was wonderful.
There's a little bit of a back to basics feel to the film this time around, we're told, with Tony Stark and Iron Man being stripped back just a little. Sir Ben Kingsley is rumoured to be on villain duties, but that hadn't been confirmed at the time of writing. As the first Marvel film post-The Avengers, it'll be interesting to see just where and how it picks things up…
May 17thSTAR TREK 2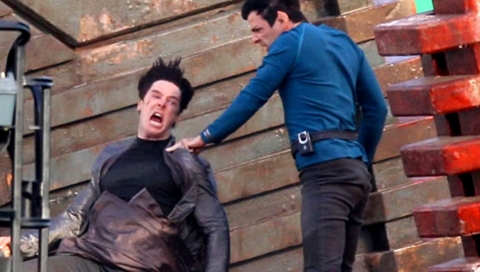 And just how eagerly awaited is this?
Arriving four years after JJ Abrams successfully rebooted the Star Trek franchise, giving it its biggest ever box office return in the process, the new crew of the USS Enterprise (well, new actors anyway) are joined this time by Noel Clarke, Benedict Cumberbatch and Alice Eve.
Plot details are thin on the ground, and the production is being kept as secret as possible thus far. Expect the movie to be a smash hit and a half, though.
May 24thFAST SIX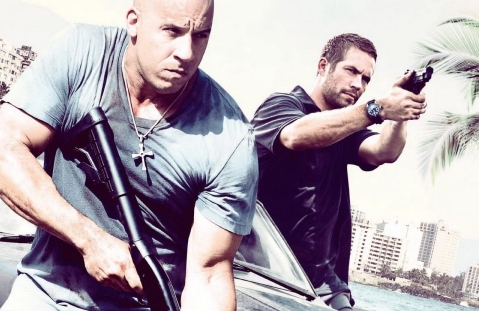 In the US at least, May 24th is set to be a bit of a car crash of big movies. Appropriately, then, Fast Six – or Fast & Furious 6, as it'll no doubt be known outside the US – is lined up as one of them. The big hitters from the last film are back – so that's Vin Diesel, The Rock, Paul Walker and such like – with director Justin Lin rejecting a Terminator movie to steer the ship again. Jason Statham has, though, turned the film down.
When this one hits big, Fast Seven is all but a formality, too.
THE HANGOVER PART 3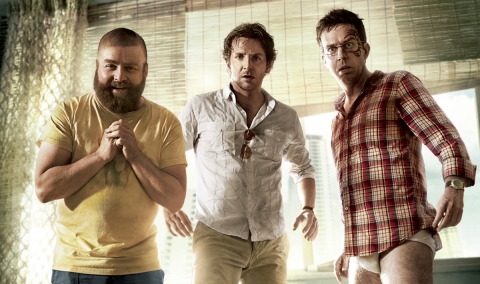 The final part in the biggest comedy movie franchise of recent times will hopefully have more in the tank than the lazy Part 2. Todd Phillips directs again, bringing back together Bradley Cooper, Zach Galifianakis and Ed Helms. Mike Tyson is apparently back, too.
The film isn't going to follow quite the same structure of the last two, but that's all we know for now. If it hits big, expect a Hangover reunion movie in about a decade…
LEAFMEN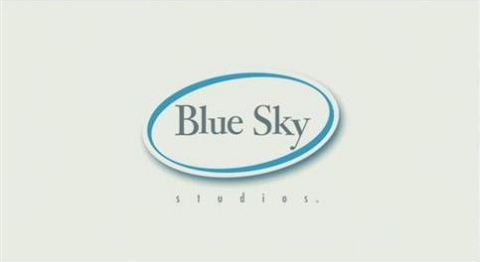 Rounding off the Memorial Day releases, Leafmen is the new animated movie from Blue Sky Studios (the Ice Age movies, Rio). It's based on the book The Leaf Men And The Brave Good Bugs, and it's the story of a bug colony. It's okay, our head is drawing a Venn diagram with Antz and A Bug's Life in it, too.
The source material is by William Joyce, and Chris Wedge, who last helmed Robots in 2005, is directing.
May 31stTHE LONE RANGER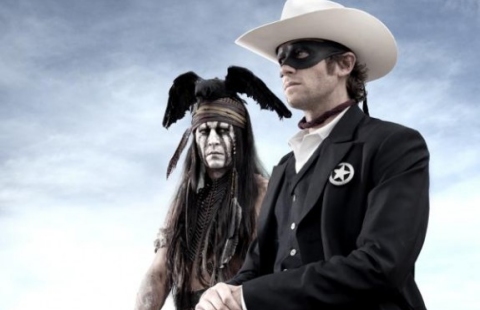 Johnny Depp reunites with his Pirates Of The Caribbean director (Gore Verbinski) and producer (Jerry Bruckheimer) for the delayed The Lone Ranger. The brief hold up was to bring the budget down, but production is now well underway on the film, which co-stars Armie Hammer, William Fichtner, Tom Wilkinson and Helena Bonham Carter.
Strikes us as a bit of a gamble, this one, although having Johnny Depp front and centre should do its box office chances no harm at all.
June 7thAFTER EARTH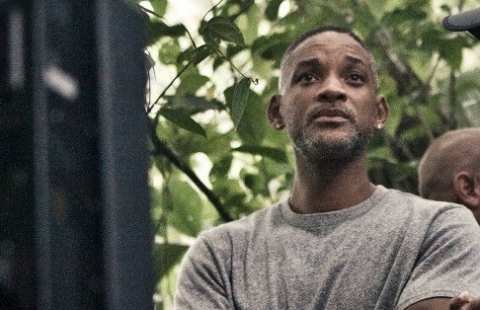 Will Smith returns to science fiction again (well, outside of the Men In Black sequel), and M Night Shyamalan tackles his first film since the commercial hit and critical disaster, The Last Airbender.
The movie is After Earth, a mix of science fiction and action, which sees Smith appearing alongside his son, Jaden. Shyamalan hasn't written the script for this one, and is purely on directing duties. That may prove to be a wise move, and we'd suggest that After Earth may be a movie worth keeping your eye on…
June 14thMAN OF STEEL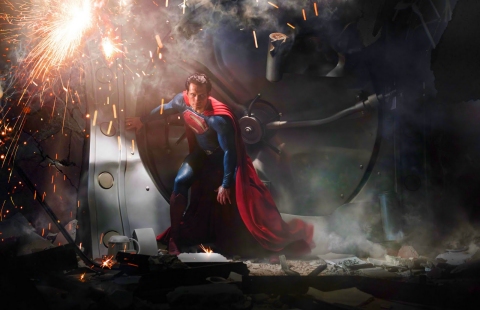 Warner Bros originally had this one set to open at the end of 2012, but delayed it to a more natural summer release slot. That's down the competition at the end of 2012 – The Hobbit, for starters – rather than problems with the film, though, Zack Snyder has all but wrapped on the movie, which is now in post-production.
It takes Superman back to his roots, with Henry Cavill donning the blue tights this time around. Snyder has wisely brought in a cast of quality actors to flesh out even the smallest roles, too: Russell Crowe, Kevin Costner, Diane Lane and Laurence Fishburne are amongst the supporting company. Then there's Amy Adams as Lois Lane and Michael Shannon wreaking havoc as General Zod.
It's already being set up as the film to beat in the summer of 2013. Fingers crossed that this Superman reboot works a bit better than the last…
THE APOCALYPSE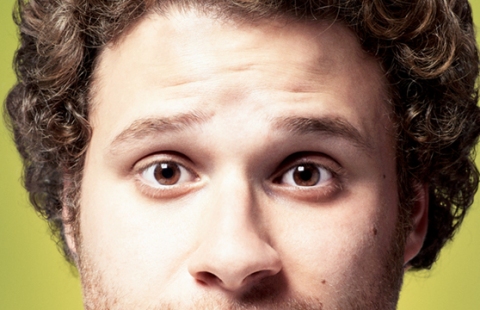 2013 is shaping up to be a decent summer for the end of the world as we know it (we're coming to World War Z next). The Apocalypse is the lightest take on the subject matter, though, with Seth Rogen and Evan Goldberg writing and directing this action comedy.
It's about a pair of guys who fake the world ending, and amongst the names appearing are Danny McBride, Jonah Hill, James Franco and Rogen himself.
In a summer not bulging with too many comedies thus far – outside of the Hangover sequel – this might just stand a chance.
June 21stWORLD WAR Z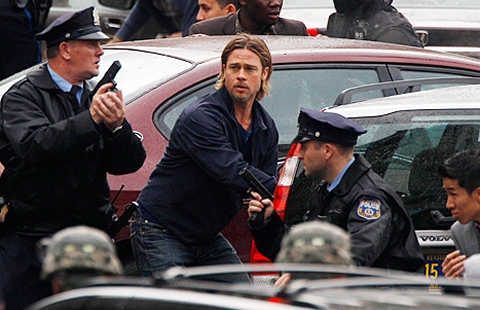 Delayed from its original end of 2012 slot (which would have tied in nicely to the subject matter), World War Z is based on the work of Max Brooks, and stars Brad Pitt.When the project was announced, it was met with some puzzled looks, given that it's been labelled 'unfilmable' by many. But we'll wait and see how it turns out.
It's set in a post-apocalyptic, zombie-ridden time, and the film is already in post-production. It's also planned to be the first of at least three movies, although Paramount will have to flex its muscles to sell this one.
It's one of the most genre-specific blockbusters of the season, but the presence of Pitt should help put some bums on seats.
MONSTERS UNIVERSITY
Pixar goes back to one of its previous movies for the third time out of its last four films, although in this case, we're getting a prequel.
It's unclear exactly how long before Monsters Inc that Monsters University is set, but it'll see Mike and Sully meeting for the first time at college. Billy Crystal and John Goodman are reprising their voice roles, with Dan Scanlon directing. The film has 'massive hit' stamped right the way through it…
June 26thTHE WOLVERINE
Not a follow-on to X-Men Origins: Wolverine, we're told, and we wouldn't be surprised if The Wolverine marks the last time that Hugh Jackman plays the title role.
This time, he's taking the character to Japan, in a film that's being directed by James Mangold. There are lots of promises about how this will be a much better film than the last solo Wolverine effort. Let's hope that turns out to be the case. The next X-Men movie after this one will be the X-Men: First Class sequel, which we're guessing is set for the summer of 2014.
June 28thRIPD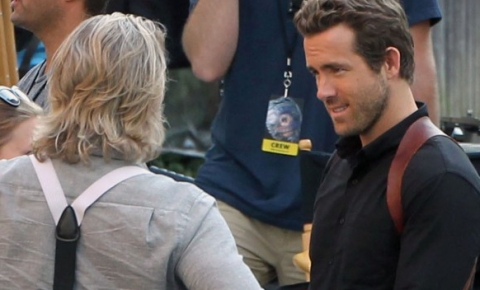 Ryan Reynolds' latest attempt to generate a full-on blockbuster hit, after both Green Lantern and The Change-Up spluttered last year, sees him heading back to comic books again. This time, it's R.I.P.D., based on the work of Peter M Lenkov.
The film co-stars Jeff Bridges and Kevin Bacon, with RED director Robert Schwentke directing. If this hits big, it might just speed up the Deadpool movie happening, too…
July 3rdROBOPOCALPYSE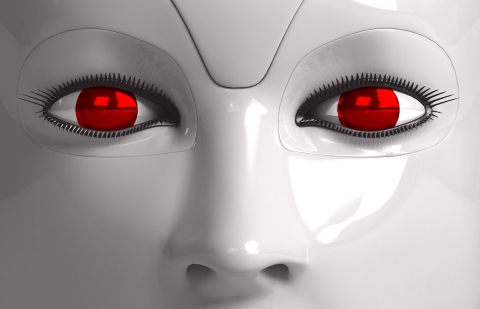 Steven Spielberg heads back to science fiction for the first time since Minority Report, and he appears to have chosen well. Robopocalypse is based on the book by Daniel H Wilson, about a robot-reliant world that's threatened when one of its number becomes self-aware.
Drew Goddard (The Cabin In The Woods) is on script duties, although there's no casting news yet. Spielberg is set to move onto the project once he's done and dusted with Lincoln, his next film.
DESPICABLE ME 2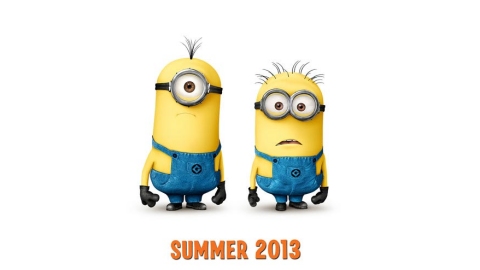 This might be a little controversial, given the love for Monsters Inc, but might Despicable Me 2 prove to be the animated movie to beat at the box office next year? Unsurprisingly, in the teaser trailer, the role of the minions is already being played up, and by choosing a big, bold summer spot, Universal might just have pole position here.
We'd also suggest that Despicable Me 3 is a bit of a certainty…
July 12thPACIFIC RIM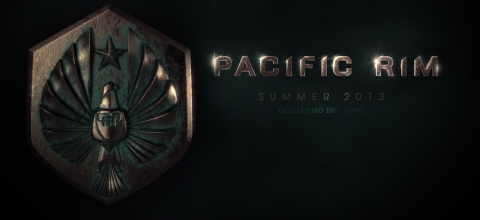 At last. Not since 2008's Hellboy II has Guillermo del Toro directed a film, but after a couple of false starts, he's been back on a movie set for Pacific Rim. And it looks great.
It's a big science fiction monster mash of a film we're getting, too, with Idris Elba and Ron Perlman (natch) in its cast. The film has moved around the schedules a little, having at one point been brought forward to March. But it appears settled in a July 2013 slot now. We're very much looking forward to seeing it.
GROWN UPS 2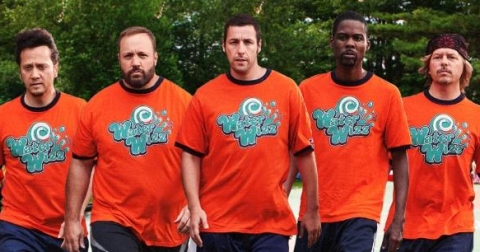 Adam Sandler is getting his mates back together in a follow up to his most commercially successful movie, Grown Ups. What glue holds the story together this time isn't yet clear, but Sandler and the likes of Chris Rock, David Spade, Kevin James and Rob Schneider are all likely to return.
Hopefully, this one will be as fun to watch as the last one seemed to be to make. That'd certainly be a start.
July 19thTURBO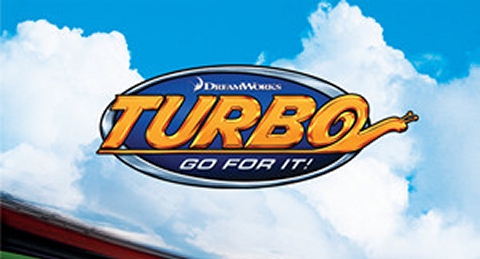 DreamWorks Animation has a really interesting slate of films in 2013, with The Croods (an old Aardman project) the one that's most piqued our interest.
Turbo is perhaps the most conventional on paper, a tale of a snail who dreams of being a racer. It looks like it's mixing in a dash of Pixar's Cars here, although we'd imagine it'll have more than enough distinction of its own. David Soren is making is feature animation directorial debut with the film.
JURASSIC PARK 3D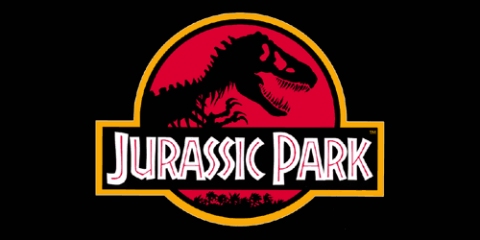 To celebrate the 20th birthday (20th!) of Jurassic Park, the film gets a 3D re-release. That is all.
July 26thDIRTY DANCING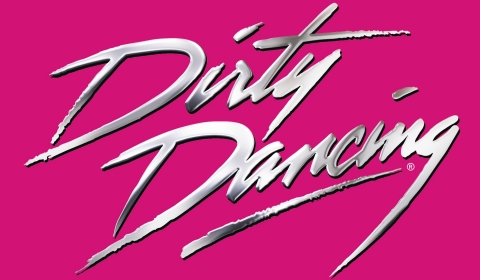 The remake/reboot of summer 2013? That'd be Dirty Dancing, with Patrick Swayze and Jennifer Grey set to be replaced by two no-doubt hot and pretty young actors. Kenny Ortega – of High School Musical and Michael Jackson: This Is It fame – is down to direct. Production is set to start later this year.
July 31stTHE SMURFS 2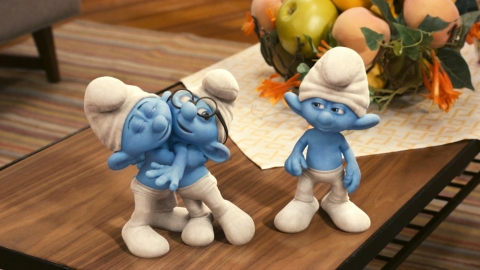 The first Smurfs movie overcame unpleasant reviews to earn over $500m at the worldwide box office, and Sony will be looking for a repeat trick here. Raja Gosnell is directing again, although it's not clear yet which of the first film's cast are back on board.
The blue people are, we've worked that much out…
August 2ndRED 2
RED, based on the work of Warren Ellis, turned out to be a surprisingly dull film after a solid start, but the ingredients are clearly there for something better.
Thus, the sequel will bring back together Bruce Willis, John Malkovich, Helen Mirren and Morgan Freeman. This time, though, there's a new director, with Galaxy Quest helmer Dean Parisot calling the shots.
300: BATTLE OF ARTEMISIA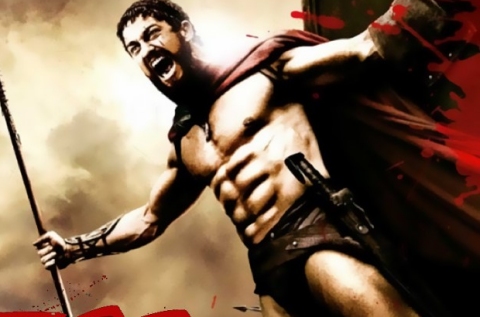 The underwhelming box office returns for Wrath Of The Titans might have given Warner Bros cause for concern regarding its belated follow-up to 300.
Set, for pretty good reasons, before the first film, Battle Of Artemisia is being directed by Noam Murro (once linked with Die Hard 5), with Eva Green leading the cast. Far from a sure thing at the box office this one, which might account for its late summer release slot. Going head to head with RED 2 doesn't help, either…
August 9thROBOCOP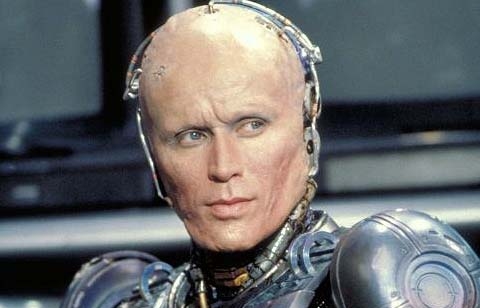 Joel Kinnamon (The Killing) is the new metallic law enforcer, in a film that re-explores the genesis of RoboCop. Jose Padilha is directing, and MGM has high hopes that this will reignite a franchise that's got one film of any quality in it at the moment. Not unlike 2012's Total Recall, this RoboCop has a lot of fan concern to contend with…
Also…SIN CITY: A DAME TO KILL FOR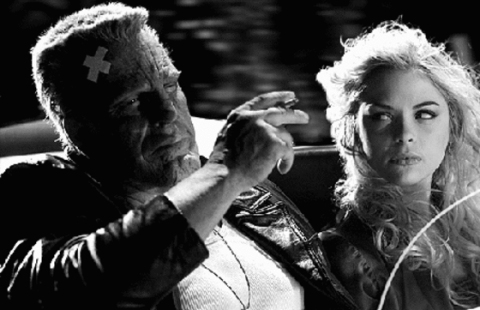 We're far from sure that Robert Rodriguez and Frank Miller will release their return trip to Sin City in time for the summer season, but we wouldn't count it out. Production on the movie is set to begin in the summer of 2012, so there's certainly time to turn things around…
And then there's…
Seth Gordon is directing the comedy Identity Thief, due out in May, with Jason Bateman starring. And Disney is launching a movie of its hit show, Phineas And Ferb in July. The Evil Dead reboot us due in early April, too. And no doubt there are one or two interesting projects that we don't know about yet…
Follow Den Of Geek on Twitter right here. And be our Facebook chum here.