News
The big blockbusters of summer 2012
As blockbuster season 2011 gets underway, we glance forward a year, to check out the massive movies heading our way in 12 months' time…
Each summer, it seems, gets more competitive. More and more sequels. More and more franchises. More and more money spent on massive, massive movies. This summer is no different, and with Thor and Fast & Furious 5 already bringing in some serious cash, it's shot out of the traps in some style.
However, not for nothing are many people casting an eye forward a year to what looks like the most competitive summer season on record. We're going by US release dates here, to give some guideline, but here are the current runners and riders…
MARCH
9th March
JOHN CARTER OF MARS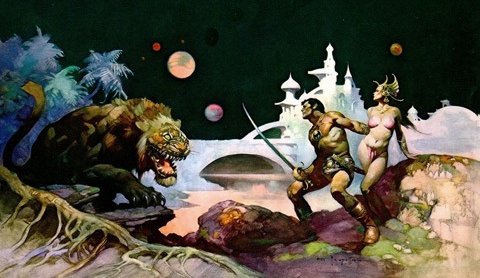 If you want proof that Hollywood is looking to extend the summer season into March, then the past few years provide it. The likes of 300, Sucker Punch and Clash Of The Titans have all arrived in March/April-time, and Disney is having a go with its big-budget take on John Carter Of Mars.
A fascinating project this, too. Andrew Stanton (Wall-E) is directing (making his live-action debut), and it's been in post-production for some time, adding what promises to be some staggering CGI work.
Looking forward to it, and being first out of the traps might just help its commercial chances.
30th March
WRATH OF THE TITANS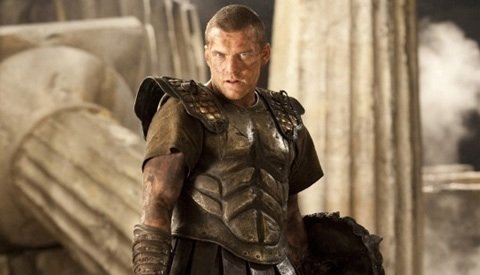 Clash Of The Titans seized over half a billion dollars worldwide in an early April slot in 2010, and Warner Bros is following a similar strategy this time around. There's a new director on board, with Jonathan Liebesman (Battle: Los Angeles) replacing Louis Leterrier. But most of the rest of the team – Liam Neeson, Sam Worthington, big monsters – are present and correct. Don't expect a classic, but do expect a hit.
APRIL
6th April
AMERICAN REUNION
Watching the failure of the Scream franchise to recapture audiences from ten years ago may just have planted beads of sweat on the foreheads of those who commissioned the new American Pie movie. But still, as one of the highest profile comedies of an action-packed summer, it may yet prove to be a wise gamble.
Wisely ignoring the plethora of quite terrible straight to DVD sequels, American Reunion reunites the cast of the first American Pie film, and the guts of the plot are in the movie's title. Add a baby for Jim and Michelle into the mix, and the pie should be pretty much baked. Expect a solid hit.
MAY
4th May
THE AVENGERS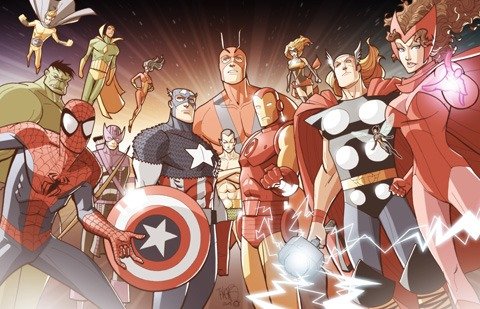 Marvel throws a good chunk of its finest ingredients into one pot and sees if it can make a solid movie out of it. Thus, you're going to get the likes of Iron Man, Black Widow, Hulk, Thor, Captain America, Hawkeye and more doing battle, with director Joss Whedon in charge of things.
Given how superhero movies have struggled with multiple villains in the past, it's a bold move to go for multiple heroes. And making sure that there's room for everyone in the film is surely one of the biggest challenges of the script (along with, er, giving them something interesting to do). However it turns out, though, there's little doubt that, given the thirst for Marvel movies right now, this is going to be a very big hit.
11th May
THE DICTATOR
Can Sacha Baron Cohen squeeze in another Borat-style success early in the summer? He's certainly having a go, reuniting with its director, Larry Charles, for a film inspired by a Saddam Hussein-written book. Anna Faris is co-starring. Expect the usual array of tabloid newspapers to be typically enraged.
18th May
BATTLESHIP
Meet the gamble of the summer. For its summer 2012 slate, Universal is relying on a Bourne movie without Bourne (which we're coming to later), and this one, a big screen adaptation of a board game.
It does have some assets in its corner, to be fair. Firstly, the sheer boldness of it is interesting, with the idea of making a movie about a fleet of ships doing battle with another armada at least having the guts of blockbusters spectacle about it.
Then there's the significant factor that Peter Berg is directing. Many of us here didn't much care for his last blockbuster, Hancock, but at least it tried something a bit different. However, Friday Night Lights is a brilliant, brilliant movie, and there's plenty to say about his other directorial efforts, Very Bad Things, The Kingdom and Welcome To The Jungle.
Weighted against that is a film that looks a swine to sell. Liam Neeson is the biggest star name in it (no bad thing), but there's no big franchise to lock onto. Even with the lovely Clue movie, few went to see that, surely, because they liked the boardgame?
Battleship remains summer 2012's biggest mystery. It may yet turn out to be summer 2012's biggest surprise.
25th May
MEN IN BLACK III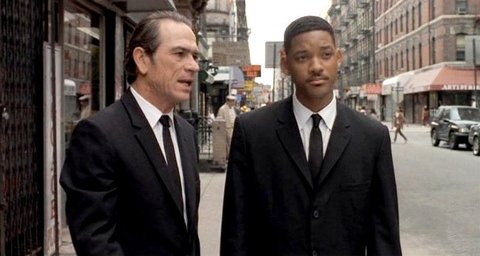 Hmmm. We can't honestly say we particularly liked either of the Men In Black movies to date, as we've said before, and this third instalment has already been beset by problems.
The first act of the movie was shot, then production was shut down to sort the script out. The problem? How well can you retool a script when the beginning of the story has already been set?
It's a tough challenge, but at least the sequel is bringing back all of its main players to tackle it. Thus, Will Smith, Tommy Lee Jones and director, Barry Sonnenfeld, are on board. And joining them are the likes of Josh Brolin and Emma Thompson.
It'll make solid money this one, we suspect, but we'd be pleasantly surprised if the end product turned out particularly strong.
JUNE
1st June
ROCK OF AGES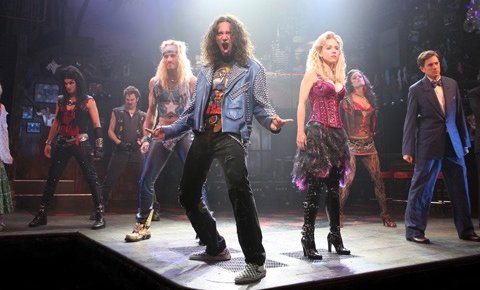 Adam Shankman (Hairspray) directs Tom Cruise, Russell Brand, Alec Baldwin and Catherine Zeta-Jones, and it's the summer's only musical that's set to be the end result. It's a broad cast for a musical, too, and Shankman has form in delivering a hit in this genre.
The plot revolves around someone try to ban rock and roll, and lots of people will be singing and dancing. Of that much we're sure.
Sleeper hit of the summer? (An odd phrase to use for a Tom Cruise movie, but nonetheless appropriate here.)
1st June
THIS IS FORTY
A sort of-sequel to Knocked Up, This Is Forty follows the story of Leslie Mann and Paul Rudd's characters in that movie. Judd Apatow is writing and directing, but little else is known about the movie. We'd expect it to be more Knocked Up/The 40-Year Old Virgin than Funny People, though. Expect it to be R-rated, too.
8th June
PROMETHEUS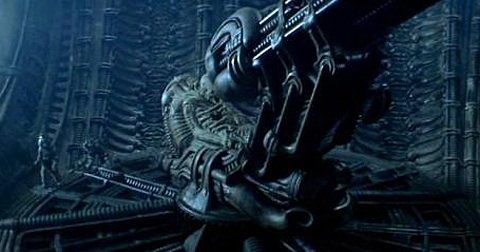 It's not a risk on the scale of Battleship, perhaps, but Prometheus still has a tough job on its hands. It looks, from the outside looking in, like a genuinely grown-up science fiction movie, with one of the grand masters of the genre, Ridley Scott, directing. It was, in a previous guise, the long-planned Alien prequel, and it's still got strong crossovers with the Alien world. Yet, the Alien name no longer guarantees box office gold, and Prometheus is the new way forward.
Not that Prometheus is that enticing a title to a blockbuster audience, to be fair, and that's going to make it quite a tough sell. But it's not an impossible one, and a cast featuring genuine talent such as Michael Fassbender, Idris Elba, Guy Pearce, Noomi Rapace and Charlize Theron bodes well.
We still wouldn't be surprised to see it bumped from a summer release slot to later in the year, though.
8th June
MADAGASCAR 3
We're yet to meet a human being who's bursting with excitement at the thought of a third Madagascar movie, but then that's never been the ambition of the franchise, really. Instead, the Madagascarmovies deliver perfectly palatable talking animal adventures, heightened enormously by some brilliant penguins.
Expect the third film to follow the template quite rigidly, expect it to keep the anklebiters quiet, and then expect the fourth film in 2015.
15th June
JACK THE GIANT KILLER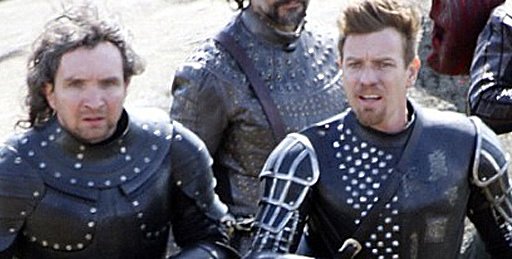 Bryan Singer is back in the director's chair for the first time since Valkyrie, in the movie that stopped him helming X-Men: First Class. Still, it's an interesting project, this.
Ewan McGregor, Bill Nighy, Ian McShane and Nicholas Hoult star, and it's based on a classic Cornish fairytale about the peace between humans and giants. Throw in a princess needing to be rescued, and this could be a corking fantasy adventure.
Again, it's not the easiest sell, given the summer it's landing in, and a bit of us wonders if it might fall better closer to Christmas. But, right now, it's targeted for June.
22nd June
BRAVE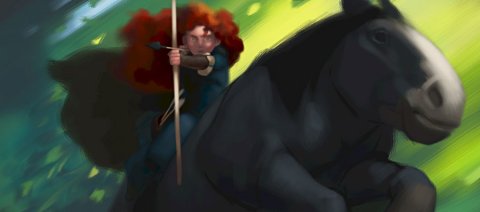 Pixar interrupts its run of three sequels (Toy Story 3, Cars 2 and the upcoming Monsters University) with the delightful-looking Brave. Once known as The Bear and the Bow, it's a Scottish-set tale of Princess Merida, and it marks Pixar's first venture into fairytale territory.
Interest is through the roof, by the very definition of it being a Pixar movie. And with DreamWorks not really offering strong competition against it in the midst of summer (although the Ice Age sequel should), Brave should, as usual for Pixar, clean up.
22nd June
I HATE YOU, DAD
Adam Sandler films generally struggle to repeat their stellar US business elsewhere in the world, and there's little reason to suspect that I Hate You, Dad won't conform to that template. It co-stars Andy Samberg and Sandler plays the father who doesn't seem to get on with his future daughter-in-law. It sounds hilarious. It will be a solid hit.
22nd June
ABRAHAM LINCOLN: VAMPIRE HUNTER
Perhaps not targeting being the biggest blockbuster of the summer, 20th Century Fox may still score itself a hit by playing slightly towards the horror genre. There's not much of that about in this particular collection of summer films.
Wanted's Timur Bekmambetov is directing the tale of the once-US president looking to wreak revenge against vampires, and all that help them. What's not to like?
Benjamin Walker takes the title role. We might just be getting a sequel to this a few years' later, too.
29th June
STAR TREK 2
The plan remains for JJ Abrams (once he's confirmed as director) to return to direct the sequel to his Star Trek reboot, with all of the key cast returning. All concerned are playing things very close to their collective chests, though, and there had been some suggestion that the 29th June release date might be too ambitious.
We suspect it might just hit it, though, and also suspect another big hit.
Star Trek also leads the charge into the very biggest blockbusters of the summer (outside of The Avengers), so it'll have a week to make its mark before the webslinger returns to the big screen. Talking of which…
JULY
3rd July
THE AMAZING SPIDER-MAN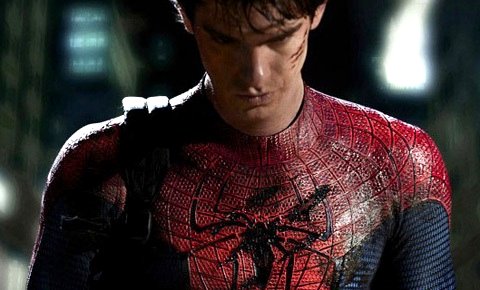 Having the 4th of July weekend all to itself, Sony is looking for big things from its much talked about reboot of the Spider-Man franchise.
There's no Tobey Maguire or director Sam Raimi any more, replaced by Andrew Garfield and Marc Webb. And we're heading back to increasingly-dreaded origin story material here, it seems, as all concerned look to re-establish the franchise from scratch (and for less money).
Rhys Ifans is on board to star as the villain, widely believed to be The Lizard, and work is already underway on a sequel, which should be arriving in 2014. S
ony is betting hard on its reboot gamble, though, and we suspect, financially at least, it will come up trumps. Even if it's unlikely to usurp Batman…
13th July
ICE AGE: CONTINENTAL DRIFT
Expect big numbers for Fox's fourth Ice Age instalment, especially considering that the last one closed in on $900m at the worldwide box office. Most of the appeal of the films emanates from outside the US, and Fox doesn't look to be tinkering too much with the successful formula here.
Thus, the key voice cast are back, Scrat will, no doubt, get a further beefed up role, and a fifth movie is all but a certainty.
13th July
TED
You're looking for something genuinely different in the middle of summer? Then this might just be it. From Seth MacFarlane, the genius behind Family Guy, comes Ted. Ted is the tale of a man and his teddy bear. Thing is, said teddy bear comes to life. Fun, no doubt, ensues.
The cast boasts Mark Wahlberg, Mila Kunis and Giovanni Ribisi, and if all goes to plan, this might just be one of the movies of the summer. Doubt it'll be the biggest, though
20th July
THE DARK KNIGHT RISES
Surely the film to beat in the summer of 2012. It's not going to have the Heath Ledger effect that helped power The Dark Knight to $1bn in box office takings, but 'eagerly-awaited' barely seems to describe director Christopher Nolan's final visit to Gotham City.
The film is set to wrap up his trilogy of Batman films that kicked off with Batman Begins, and we already know that Anne Hathaway is set to play Catwoman and Tom Hardy will be Bane. The cast also includes Joseph Gordon-Levitt and Marion Cotillard, alongside returning faces such as Christian Bale, Morgan Freeman and Michael Caine.
Can Nolan beat the curse of the comic book movie threequel? We'd guess yes.
27th July
HERE COMES THE BOOM
Kevin James looks to generate Paul Blart: Mall Cop levels of business once more with this new comedy about a high school biology teacher. More to the point, a high school biology teacher who looks to raise money for the school's music funds by, er, undertaking mixed martial arts. You see what they did there? The overweight guy doing fighting? Don't be surprised if it hits big.
August
3rd August
TOTAL RECALL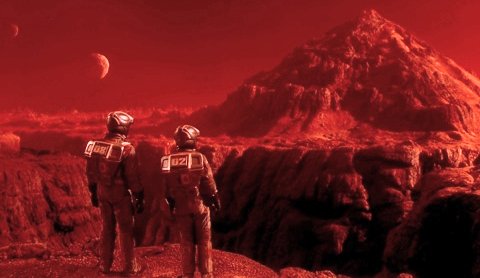 A remake? A reimagining? Or a fresh take on the source material? It doesn't seem to matter too much right now, as much of the reaction to a new version of Total Recall hasn't been that positive. Still, the hugely-popular Arnold Schwarzenegger-Paul Verhoeven 1990 Total Recall didn't actually veer that closely to the Philip K Dick short story, We Can Remember It For You Wholesale, so there is some wiggle room here.
Len Wiseman (Underworld, Die Hard 4.0) is directing, Colin Farrell is taking the lead role, and all concerned will be waiting to see if slightly more serious sci-fi can make a dent in the summer 2012 box office charts. After Inception, it might just be possible.
10th August
G.I. JOE 2
Paramount is keen to get the G.I. Joe franchise back on sounder footing, and thus it's dispensed with director, Stephen Sommers, and brought in Justin Bieber: Never Say Never helmer, Jon Chu.
Don't write the choice off, though. As well as key members of the original's cast, Chu can call on a script from Rhett Reese and Paul Wernick (Zombieland) and, yep, the fact that he's never made a bad movie. Really.
It still needs to be a big improvement on the first film, though, which made its money, but made few friends. And Paramount could really use a new franchise or two, now that the Marvel films have gone to Disney and Transformers is reaching the end of its current line.
17th August
THE BOURNE LEGACY
Universal is targeting August as it attempts to prove you can make a successful Bourne movie without Matt Damon in the title role. Heck, it's going one step further. It's looking to make a Bourne hit, without the presence of the character of Jason Bourne at all.
Instead, The Bourne Legacy will be set in the world of Bourne, but will concentrate on another product of another top secret government programme.
Jeremy Renner is lined up to star, Tony Gilroy (Duplicity, Michael Clayton, Bourne scripts) is directing. And this might just be one of the bigger gambles of the summer, as things stand.
17th August
THE EXPENDABLES 2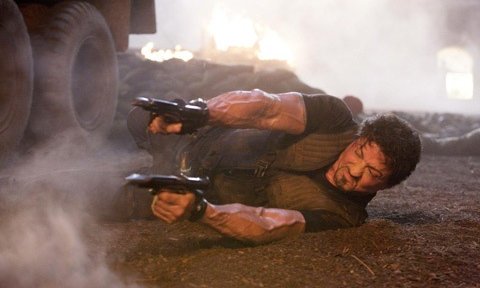 Sylvester Stallone reunites his action movie buddies, although he won't be directing this time around. That said, you can still expect the likes of Jet Li, Jason Statham, Dolph Lundgren and maybe even Jean-Claude Van Damme this time around, too.
Rumours suggest we might even get beefed up roles for Bruce Willis and Arnold Schwarzenegger. No idea if they'll be a plot or anything like that. But there will be violence. Lots of it.
The possibles
DIE HARD 5
The strong money is on Die Hard 5 slotting into the summer somewhere, but we've no idea where at the moment. The plan is to shoot the film towards the end of the year, which means it could be ready for the end of the summer. If Mission: Impossible – Ghost Protocol proves there's an appetite for Christmas action this year, then Fox might consider pushing Die Hard 5 to the end of 2012. But then that might put it in competition with the return of James Bond, and a possible 24 movie.
THE WOLVERINE
Once upon a time, The Wolverine was to be 2012's X-Men film. Yet, with director Darren Aronofsky jumping ship, and no replacement named, time is getting tight (although X-Men: First Class ultimately came together in eleven months). If, as rumoured, Duncan Jones, takes charge, then there may still be room for The Wolverine. And Hugh Jackman is keen to return. Time is not on Fox's side, though.
All dates, we should point out, are very much subject to change.