News
The Big Blockbusters Of Summer 2011
Pirates 4, Cars 2, Thor, Captain America, Scream 4 and more: all of them lining up to relieve you of your time and cash in summer blockbuster season 2011…
With the summer blockbuster season about to get into full swing with the arrival of Iron Man 2 in the next couple of weeks, we figured it was time for our traditional look ahead into the future, as we take a look at the blockbusters currently in production that'll be heading our way from this time next year. Buckle up, there are lots of sequels and franchises ahead…
Please note: We've quoted US release dates, given that the States gets the majority of films first…
April 15
SCREAM 4
Perhaps not an outright blockbuster, but a significant film to kick the season off with anyway (in much the same way that the remake of Nightmare On Elm Street has started the blockbuster period in 2010). Scream 4 unites the three survivors from the first films – Neve Campbell, David Arquette and Courtney Cox – and brings back writer Kevin Williamson to fashion an excuse to get them all back on the big screen. Wes Craven has now signed up to direct too, in what could be the first of a brand new trilogy of Scream movies.
May 6
THOR
The first major blockbuster out of the traps is quite an interesting one. Few would have predicted that Marvel would select Kenneth Branagh to helm the story of Thor and his great big hammer, but that's exactly what's happened. In keeping with Marvel's current approach to its films, it's gone with relative unknowns for the main cast (saving a few quid in the process). As such, Chris Hemsworth is in the title role, with Tom Hiddleston going against him. There are more familiar faces – Brian Blessed and Natalie Portman, for starters (although no Samuel L Jackson in this one) – and there's going to be a fair smattering of special effects too.
It'll hit big, but on paper, it doesn't appear to be Iron Man big. Marvel will be hoping it does the requisite numbers to bring us a sequel, though.
May 13
BRIDESMAIDS
A long overdue lead role for Kristen Wiig, and a long overdue return to big screen directing for Paul Feig as well. Feig was one of the key geniuses behind the TV show Freaks & Geeks, The other, Judd Apatow, is producing. Mark this down as potentially the sleeper comedy hit of the season…
May 20
PIRATES OF THE CARIBBEAN: ON STRANGER TIDES
A reboot of sorts for the franchise, in that it's cleaned out all but Geoffrey Rush and Johnny Depp from the first three films, as Disney looks to take the series back to what made it so strong in the first place.
Rob Marshall replaces Gore Verbinski in the director's chair, while the supporting cast features the likes of Ian McShane and Penelope Cruz. The plot features the search for the Fountain Of Youth, and it's loosely based on the book On Stranger Tides by Tim Powers.
We're watching this one for McShane, though, arguably the best casting call of the season.
May 26
THE HANGOVER 2
The original film was a pleasant surprise that helped bolster Warner Bros' summer takings back in 2008, raking in over $200m in the US alone. The first was a sleeper hit, but this sequel is imperative to the studio's line-up for summer 2011.
All of the key players are returning in front of the camera, and Todd Phillips is back on directing duties too. And even appreciating that comedy sequels rarely capture the fun of the original – Austin Powers 2 perhaps counts as an exception – expectations will be high for The Hangover 2.
May 27
MISSION: IMPOSSIBLE IV
As we write, we still don't know who's going to be directing this one – Brad Bird and Ruben Fleischer have been mooted – but we do know that MI agent Ethan Hunt, in the guise of Tom Cruise, will be back for his fourth big screen adventure. JJ Abrams is producing.
June 3
KUNG FU PANDA: THE KABOOM OF DOOM
The third of DreamWorks' animated hits to be franchised, following in the footsteps of Shrek and Madagascar, Kung Fu Panda 2 has Jack Black returning to voice Po, with Angelina Jolie and Dustin Hoffman also on voicing duties. If it hits, expect Kung Fu Panda 3 to follow in 2014…
June 10
FAST FIVE
The final entry, in theory, in the Fast & Furious franchise continues the formula that made the fourth film the biggest so far. Thus, Vin Diesel and Paul Walker are back in the leading roles, and director Justin Lin, who helmed instalments three and four, has signed on the dotted line too.
Fast Five is a terrible title, but given that the film is set to be full of manic car chases, and a legendary lawman looking to take down our two anti-heroes, it should zoom off into the sunset with plenty of cash in the trunk.
June 17
GREEN LANTERN
Ryan Reynolds takes the first of a pair of leading roles in comic book movies – with X-Men spin-off Deadpool in the offing – as he steps into the title role of Green Lantern. Also on board are Blake Lively, Peter Sarsgaard, Tim Robbins and Angela Bassett, and it's Martin Campbell that's calling the shots. If it's the Campbell who delivered the two best Bond films of recent times – as well as The Mask Of Zorro – that's been turning up to work, then this really could be a treat.
June 24
CARS 2: WORLD GRAND PRIX
After some confusion when it had been suggested that the Cars sequel was being knocked back six months, it turned out that wasn't the case at all, and that Pixar's second consecutive sequel is revving up on the grid for June 2011.
It's an interesting one, this. Cars is generally regarded, with some justification, as Pixar's weakest film. Yet, in terms of the amount of toy sales it generates, with revenues heading into the billions, a sequel became inevitable. This time, Lightning McQueen is heading off to race around the world, with Mater in tow. Rumours suggest that John Lasseter has taken a hands-on role with the film in the last few months, too.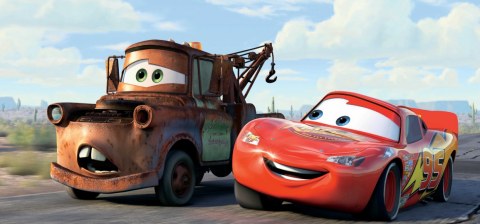 July 1
TRANSFORMERS 3
Ah, you know.
Michael Bay is getting the old crowd back together – Shia LaBeouf, Megan Fox, Tyrese Gibson and Josh Duhamel – to run about while big robots smash seven shades out of one another around them. Joining in the effects carnage this time are Frances McDormand and John Malkovich, although the identity of the Transformers themselves are primarily kept between Michael Bay and his hard drive right now.
Bay is currently resisting plans to make the film 3D one way or another, but whether it is or isn't, this is going to be one of the very biggest films of the summer.
July 15
HARRY POTTER AND THE DEATHLY HALLOWS PART II
Warner Bros executives will be weeping once this one is out in the world, as it brings to an end the studio's most lucrative film franchise of all time.
It's the eighth and final movie outing for Harry Potter and his Hogwarts cohorts, with David Yates calling the shots behind the camera for the third time. Expect this to make a scary amount of money, and expect Warner Bros' balance sheet to never quite be the same again. Unless it can persuade J K to write a few more books…
July 22
THE FIRST AVENGER: CAPTAIN AMERICA
The second of Marvel's big movies of the summer, it's also the first of up to nine films it has planned for the Captain America character to appear in. That's how many films it's signed Chris Evans – who's taking the title role – up to anyway, and he's going to be accompanied by Hayley Atwell as Peggy. Joe Johnston is calling the shots, Hugo Weaving is on bad guy duties, and Samuel L Jackson will be popping in as Nick Fury too, as the build up to 2012's full-on Avengers movie continues.
July 29
COWBOYS AND ALIENS
Mark this one down as potentially the most interesting project of the season. Iron Man helmer Jon Favreau is directing the big screen adaptation of the comic book of the same name, which is going to blend together science fiction with a western. He's attracted Harrison Ford to star (in his most interesting role in some time) opposite Daniel Craig, as the pair fight off an alien invasion in 1800s Arizona. Olivia Wilde is also appearing.
August 3
THE SMURFS 3-D
It wouldn't be summer without some kind of talking CGI creature picture, and this time it's The Smurfs who are being digitised for a big screen outing. Raja Gosnell, who put together the first Scooby Doo movie, is at the helm, and once again humans and CGI characters will interact with, er, no doubt, very convincing results. Promisingly, Hank Azaria is on villain duties.
August 19
SPY KIDS 4: ARMAGEDDON
The original Spy Kids trilogy delivered three big hits, and hopes are high that the fourth will follow in their path. Unsurprisingly, the film's going to be in 3D (the third one was as well), and this time it's a new bunch of Spy Kids who are being recruited for action. That smells to us like there are plans for further films beyond this one. It's not been confirmed yet if Robert Rodriguez is going to direct.
SKANK ROBBERS
Er, a comedy starring Martin Lawrence. These are rarely the words we want to hear, although he's co-starring with Jamie Foxx in this one.
Which of those are you looking forward to? Start the discussion in the comments below…