News
The Big Blockbusters Of 2010
Now that we're in summer blockbusters season, Den Of Geek casts its eye ahead to the films we'll be getting excited about next year, too…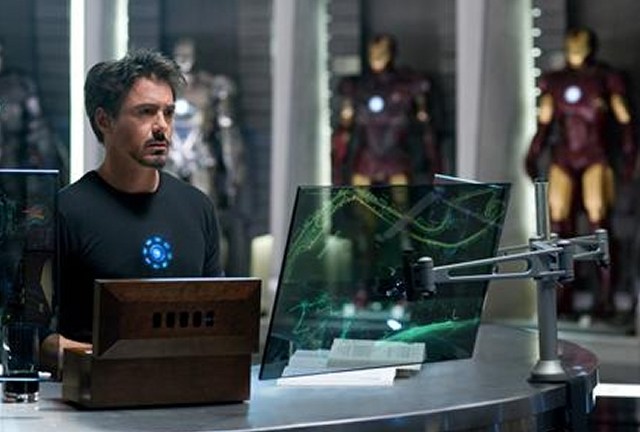 The summer of 2010 is shaping up to be quite interesting. There's less reliance on comic book movies, quite a few remakes, but also fewer sequels than you might expect, too. Here's what we've got to look forward to in a year's time…
APRIL
DATE NIGHTETA: 9th April
Steve Carell and Tina Fey in the same movie? That's a start. The film's about a married couple who try to spark up their relationship a little. Behind the camera is Night At The Museum and The Pink Panther's Shawn Levy.
A NIGHTMARE ON ELM STREETETA: 16th April
The remake of the Wes Craven classic is making its bow in a strange April slot – surely this is primed for an October release window? Nonetheless, that could be the least of the film's problems, given the less than open-armed welcome that news of the remake garnered. Time will tell if this one's a good plan…
THE EXPENDABLESETA: 23 April
Or, for us, the film that kicks off the summer season proper. We've written plenty on why Sylvester Stallone's ensemble action epic could be the treat of 2010, with a cast list that's a who's who of action cinema. We've got until 23rd April 2010 to see if Sly can pull it off…
MAY
IRON MAN 2ETA: 7th May
If it's anything like the first one, then expect this to be one of the very biggest hits of summer 2010. Jon Favreau is back behind the camera, and Robert Downey Jr reprises the title role. This time, there's more Samuel L Jackson as Nick Fury, there's Scarlett Johansson as Black Widow, Don Cheadle stepping in as Rhodey and Mickey Rourke as Whiplash. Should be something quite special…
ROBIN HOODETA: 14th May
Currently shooting, Ridley Scott is directing Russell Crowe once more in the still yet-to-be-formally titled take on the Robin Hood story. We know that the original title of 'Nottingham' seems to have been ditched, and we know that Vanessa Redgrave and Cate Blanchett are on board, and we know that Russell Crowe's accent is 98% certain to be better than Kevin Costner's…
SHREK GOES FOURTHETA: 21st May
The pressure's on this time for DreamWorks, and it's got the family market to itself for a month before Pixar unleashes its summer juggernaut (which we're coming to). Can it get over the disappointing third Shrek film, that felt like it was made for no other reason than hard cash? Here's hoping, but there's a fifth adventure on the way anyway…
PRINCE OF PERSIA: THE SANDS OF TIMEETA: 28th May
Director Mike Newell and leading man Jake Gyllenhaal become the latest to have a go at making a solid movie out of a videogame. It's a long time since the first Tomb Raider film became a big summer hit, and that's surely the area that the Prince Of Persia movie is heading towards.
SEX AND THE CITY 2: ELECTRIC BOOGALOOETA: 28th May
We've actually no idea what it'll be called. But that's okay, as we've little intention of watching it, either.
JUNE
FIVE KILLERSETA: 4th June
A potential sleeper? It's the tale of an assassin who gets married and thus quits the business. His wife, of course, doesn't know of his double life, and before you can say True Lies or Mr & Mrs Smith, it turns out a hit's been put on him, with potentially his friends employed to do the job. Ashton Kutcher and Katherine Heigl star, and Tom Selleck is in there too.
GULLIVER'S TRAVELSETA: 4th June
Jack Black takes the lead in a big screen version of the tale of the same name. He's joined by Emily Blunt, Jason Segal and Amanda Peet, with Monsters Vs Aliens helmer Rob Letterman calling the shots.
THE A-TEAMETA: 11th June
We'd be amazed to see it, but the big screen version of The A-Team still has a tentative June date. Joe Carnahan is reportedly in the director's chair, but there's still no solid casting news. It might happen, but it might get bumped again, too…
THE KARATE KIDETA: 11th June
The film that the world simply can't wait for. Will Smith's kid takes on the title roll this time, as yet another 80s movie has to suffer a remake. Sigh.
TOY STORY 3ETA: 18th June
For the past few years, there's been criticism from the money-men that Pixar films have been suffering comparably at the box office (reading our piece on this year's Up for more on that). This is where, however, Pixar unleashed what could be its biggest movie to date. Tom Hanks and Tim Allen are back on board, and Joan Cusack is in the voice cast too. This time, it's also in 3D. This. Will. Be. Huge.
THE GREEN HORNETETA: 25th June
Compared to recent years, the early summer schedule – Iron Man aside – is relatively light on comic book movies. Could that pave the way for Seth Rogen's long-mooted Green Hornet adventure? After some rumours that the film may be getting the chop, it seems it's still full steam ahead for the end of June 2010, with Stephen Chow (once down to direct) still in the supporting cast.
THE TWILIGHT SAGA: ECLIPSEETA: 30th June
The third Twilight movie – and they're still shooting the second as we write this – has a tight schedule to keep, as the producers try and belt through the books while the franchise is hot. Film three is being directed by 30 Days Of Night and Hard Candy helmer David Slade. Film four follows five months later.
JULY
THE LAST AIRBENDERETA: 2nd July
M Night Shyamalan tries to overcome the critical drubbing of The Happening with his latest, and we have high hopes he will. His cast is relatively unknown, and it's the live action version of the TV show of the same name. Should be an interesting departure for M Night…
ROBERT RODRIGUEZ'S PREDATORSETA: 7th July
He doesn't mess about, does Mr Rodriguez. It was only a matter of weeks ago that the news of a Predator remake broke, and it's going to be in cinemas in just over a year from now. Blimey.
DESPICABLE MEETA: 9th July
One for the anklebiters. With voice talent included Steve Carell, Julie Andrews, Russell Brand and Jason Segel, it's the animated tale of a three girls who have to stop someone called Groo from stealing the moon. Pixar was last reported to be shitting itself.
INCEPTIONETA: 16th July
We can't buy a ticket for this fast enough. The Dark Knight director Christopher Nolan tackles science fiction, and brings along Leonardo di Caprio, Marion Cotillard, Ellen Page and Michael Caine. It's from Nolan's own script, and we're promised a fair whack of action in it too.
THE SORCEROR'S APPRENTICEETA: 16th July
While the world awaits the further adventures of the world's most destructive archaeolologist in National Treasure 3, the franchise's star and director – Nicolas Cage and Jon Turteltaub – have come together for their take on The Sorceror's Apprentice instead. The setting for the film, with a wink to Enchanted, is present day New York.
SALTETA: 23rd July
Keep an eye on this one. Underrated director Phillip Noyce helms, while Angelina Jolie stars in an action thriller about a CIA officer accused of being a Russian spy. She then has to clear her name, while the world basically tries to capture her. Liev Schreiber is in the cast, too.
THE ZOOKEEPERETA: 30th July
Paul Blart has made Kevin James a hot comedy property, and he's teamed up with Wedding Singer director Frank Coraci for what looks like Paul Blart: Zoo Cop. Only this time, there are talking animals, and the small matter of trying to win over the heart of a girl. My lord.
CATS & DOGS 2: THE REVENGE OF KITTY GALOREETA: 30th July
Crikey, this has been a long time coming. The first Cats & Dogs we thought was a massive disappointment, and what should have been a Tom & Jerry-esque film about two natural enemies belting seven shades out of each other simply wasn't. The sequel's attracted Chris O'Donnell, and the film has been shunted back from this Christmas to summer 2010.
MORNING GLORYETA: 30th July
Another roll of the non-Indiana Jones blockbuster dice for Harrison Ford, who moves back to comedy for the first time since Working Girl. He stars alongside Rachel McAdams and Diane Keaton, as a young producer who has to control a pair of argumentative news channel anchors. Notting Hill's Roger Michell directs, and we suspect this one might actually turn out quite well…
AUGUST
JONAH HEXETA: 6th August
A late slot might suit what could be one of the last R-rated comic book movie adaptations. Megan Fox and Josh Brolin star in the film based on the DC comic of the same name. Expect a mix of a western, an action movie and a little bit of sci-fi, as Brolin becomes the part-time bounty hunter of the film's title.
STEP UP 3DETA: 6th August
The film that 3D cinema was made for.
THE B TEAMETA: 6th August
Will Ferrell teams up with his Anchorman director Adam McKay for a fourth time, in a film about two cops, the other being played by Mark Wahlberg. Step Brothers was a hit, Talladega Nights was a hit, it's a fair bet that this might be, too…
STRAW DOGSETA: 13th August
Hurray! A remake of an iconic film! On the plus side, director Rod Lurie is a solid choice, although whether James Marsden can hold a torch to Dustin Hoffman is, with no disrespect intended, a long shot.
PRIESTETA: 13th August
A vampire western, that's set to star 300's Gerard Butler. Scott Stewart is directing, but there's not much else we know about it right now.