News
The Big Blockbusters Of 2009
If you think summer of 2008 is jam-packed with blockbuster movies, just you wait to see what's queuing up next year already: starring Transformers, Wolverine, The A-Team and a whole lot more...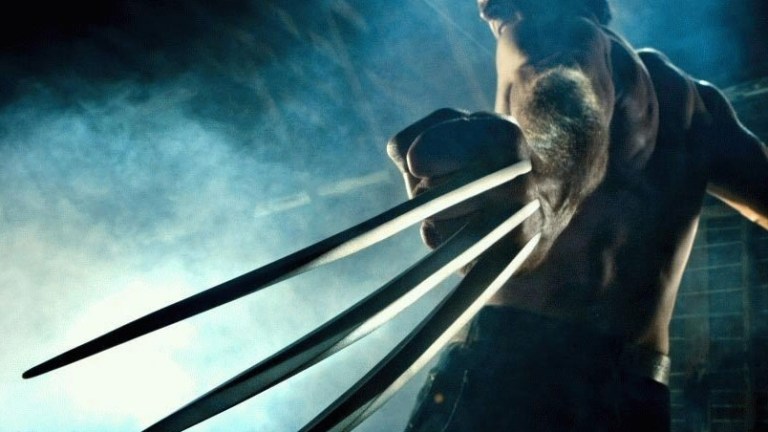 The summer blockbuster season may already be under way, with Iron Man currently the leading critical and commercial champion, but that doesn't mean we can't look even further ahead. Because while you may be planning your trip to Indiana Jones, The Dark Knight or The Incredible Hulk, there's still this lot coming next year to make sure you won't go without in twelve months' time…
This is what's currently scheduled (and these are UK timescales – occasionally the US version comes out first)…
April
THE WOLF MANJoe Johnston (Jumanji, Jurassic Park 3) gathers Anthony Hopkins, Benicio Del Toro, Hugo Weaving and Emily Blunt to revisit a cinematic monster of old. As long as it avoids the Van Helsing problems, it might be half decent, too.
May
X-MEN ORIGINS: WOLVERINEWe've got high hopes for this one. The choice of Gavin (Tsotsi) Hood to direct seems inspired, and it'll be great to have an X-men film without them somehow trying to shoehorn Halle Berry in. This is the Hugh Jackman-focussed tale that we've been looking forward to since the first X-men film hit big, and it could be one of 2009's biggest. The Magneto movie will then follow.
STAR TREK XIOr whatever the title turns out to be. Perhaps the most eagerly awaited reboot on the planet, JJ Abrams' new Star Trek has been shunted back to next summer, which can only heighten the anticipation surrounding it. It's been a long time since a really, really good Trek film (First Contact, probably), and this is one of Geek's 2009 big hopes.
THE HANNAH MONTANA MOVIEWe never want to see this ever in our lives. Or our next life. Or the one after that. Next year's equivalent of the Sex & The City movie for any self-respecting geek.
NIGHT AT THE MUSEUM 2Hmmm, we weren't really that impressed with the first one, but it sure did help pay Ben Stiller's mortgage for him. He's back for the sequel, which moves from the original's winter release slot to prime blockbuster time. It will make lots of money, too.
June
TERMINATOR SALVATIONThe risk. A Terminator film with no Arnie. A Terminator film where they've allowed McG to play with the cameras, seemingly without watching, well, his earlier films. On the plus side, Christian Bale is good casting, but playing for a PG-13 rating in the States is very bad news indeed. Sigh. What next? Die Hard Disney?
THE A-TEAMJohn Singleton is behind the camera for the big screen version of the 80s' most iconic television show. Rumours persist that Bruce Willis may sign on to play Hannibal, and Ice Cube to be BA. But, er, as it's out in a year, they may want to get a crack on…
THE FAST AND THE FURIOUS 4Featuring cars that go really, really FAST! Even FASTER than before! Paul Walker and Vin Diesel both return to the franchise that helped make them both, both once more in search of a career.
TRANSFORMERS 2Our early bet for the biggest hit of the year, even if Transformers 1 was still a bit messy. That said, letting Michael Bay play with his computer graphics sure does guarantee bangs for your buck, and the fighting starts again on June 26th 2009.
NOWHERELAND2009's crap Eddie Murphy comedy.
July
ICE AGE IIIFox can't make enough of these now, seeing as Ice Age is the first non-Disney or Dreamworks animated franchise that consistently delivers the cash. Oblivious to the fact that the second one wasn't much cop, this will no doubt make enough money to warrant Ice Age 4. And 5. And 6. Etc.
YEAR ONEA new Harold Ramis comedy, starring one of the men-of-the-moment Michael Cera, with man looking for a hit Jack Black. Judd Apatow produces.
LAND OF THE LOSTFrom the director of Casper, a family-esque movie with Will Ferrell. It's a mix of comedy, sci-fi and adventure, apparently, and could prove to be a bit of a sleeper.
UP 3DThis is the 2009 Pixar release. That's pretty much all you need to know.
August
PRINCE OF PERSIAMike Newell is helming the big screen version of the videogame of the same name. It's got potential, too, and if done properly could be an Indiana Jones-lite of sorts, and certainly better than the ropey Tomb Raider films.
THE TAKING OF PELHAM 123A great film! Being remade by Tony Scott! Hurray! What could go wrong?
G I JOEWe're guessing this is the reason why Stephen Sommers didn't helm the third Mummy film, as instead he's brought together The Rock, Sienna Miller, Dennis Quaid, Christopher Eccleston and possibly even Brendan Fraser for his G.I. Joe movie. Time will tell if that's a good choice.
And further into the winter, we have…
November
NOTTINGHAMRidley Scott this time, and his take on the whole Robin Hood thing. Worth keeping an eye out for, certainly.
December