News
The Ben Affleck Ready Reckoner
We've covered Matt Damon in the Ready Reckoner chair. Now it's the turn of his partner in crime, Mr Ben Affleck....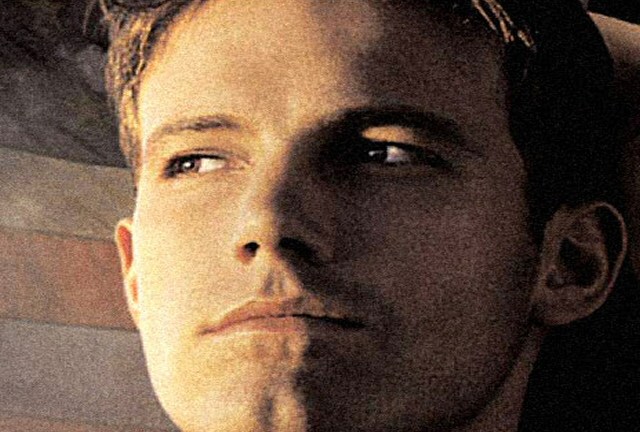 Does Ben Affleck deserve all the negative press that has been pointed in his direction over the last five years or so? Are is films actually great? Only one way to find out…
School Ties
We covered this when we talked about Matt Damon. A strong, underseen drama. Brendan Fraser was in it too.
Dazed And Confused
Richard Linklater's second film. It's good, not great. Worth a watch, though.
Mallrats
The worst, yet conversely the funniest, Kevin Smith film.
Chasing Amy
The best Kevin Smith film. He's in it with, er, Matt Damon. Again.
Good Will Hunting
More Matt Damon, and the film that won Affleck an Oscar too is still very good stuff. Even if Ben got the crap part in it.
Armageddon
As guilty a pleasure as you're likely to see, Armageddon is an absolute blast. Affleck humps Liv Tyler in it, but only in a PG-13 way.
Shakespeare In Love
Horribly overrated crap Oscar winning rubbish. Didn't really like this one, in retrospect. Ahem.
200 Cigarettes
Not a bad little ensemble film. Little of note about it, though.
Forces Of Nature
Crap rom-com with Sandra Bullock and some crap weather.
Dogma
Kevin Smith's worst, yet conversely most ambitious, film.
Boiler Room
Surprisingly good Wall Street-wannabe, starring Vin Diesel when he used to act.
Reindeer Games
Crap. Even the director's cut is crap.
Bounce
Crap. Depressing. Crap.
Pearl Harbor
Not without some merit, not without lots of problems.
Jay & Silent Bob Strike Back
Not much of a film, but very funny at its highpoints
Changing Lanes
Nice idea, and with some quality moments, but the cake falls a little flat, sadly.
The Sum Of All Fears
Not a bad stab at an action leading role. Matt Damon chose Bourne at the same time though. D'oh.
Daredevil
Fun superhero rubbish, where he wears a red gimp suit and fights crime. There's genius in there somewhere.
Gigli
Really: it is that bad.
Paycheck
Diluted Phillip K Dick story. Diluted John Woo direction. Forgettable, wasted film.
Jersey Girl
Harmless enough. But nothing worth pressing a button on your remote control for.
Clerks II
Really enjoyed this. Very rude, though.
For contrast, you can find the Matt Damon ready reckoner here
Not seen:Glory Daze, Going All The Way, Phantoms, Surviving Christmas, Man About Town, Hollywoodland, Smokin' Aces. Shame on us.
My next contribution to the Ready Reckoner chair: it's motherfuckin' Samuel L Jackson….