News
The Batman Solo Movie Scores New Director in Matt Reeves
Matt Reeves has replaced Ben Affleck as the director of The Batman solo movie.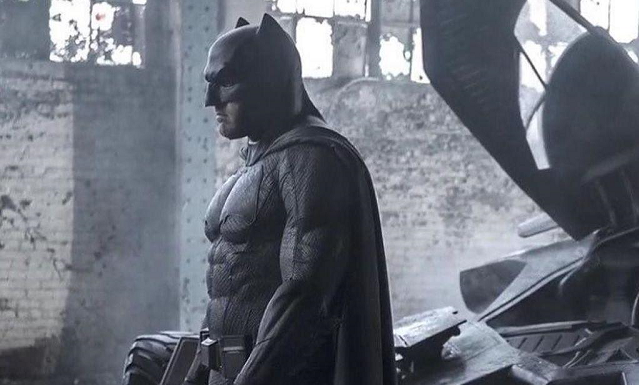 As reported last week, Ben Affleck is no longer directing Warner Bros.' The Batman. He is still starring as the Caped Crusader, but stepping away from the director's chair because, in his words, "It has become clear that I cannot do both jobs to the level they require." So who will take his place?
According to Variety, that would be Matt Reeves, the director of Cloverfield, Let Me In, and Dawn of the Planet of the Apes. That's quite a list of genre movies, and he seems like a strong enough director to try and right the ship for the troubled Batman solo movie. Reeves is currently in post-production on War for the Planet of the Apes, this summer's highly anticipated follow-up to his outstanding 2014 entry Dawn of the Planet of the Apes, and could theoretically slide right over to Gotham City once his work on that film is done. 
Reeves is a fantastic choice. His recent run of work has been generally superb. He brings a clarity of storytelling and character to his work that could be just what The Batman needs after the more slipshod approach taken with Batman v Superman: Dawn of Justice. 
The deal is apparently not done yet, but Deadline recently reported that Reeves was the first person Warner Bros. wanted to talk to for the job. There were other names out there including Matt Ross (Captain Fantastic), Gavin O'Connor (who just worked with Affleck on The Accountant), Denis Villeneuve, and none other than Mad Max: Fury Road director George Miller. Reeves seems like the right choice for this one, though.
The movie has famously had some ongoing script problems, with DC Films co-chair Geoff Johns collaborating with Ben Affleck on a story that reportedly features multiple villains, including Joe Manganiello as Deathstroke. Chris Terrio (Argo, Batman v Superman: Dawn of Justice) did a recent revision shortly before Affleck departed the director's chair. There is now buzz that the most recent version is one that both WB execs and Ben Affleck are happy with.
There's still no release date for The Batman, but 2019 is a safe bet right now. The complete schedule of upcoming DC Comics superhero movies can be found here.