News
The Batman Movie Release Date Delayed
We're going to have to wait a little longer to see Matt Reeves' Batman movie.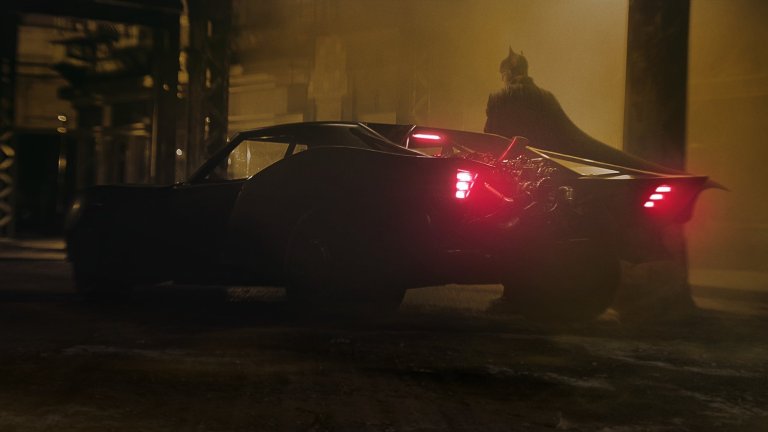 Well, at this point, we shouldn't be surprised, right? Warner Bros. has delayed the release of The Batman, the first solo Batman movie in nearly a decade, by four months. Why? Why do you think? It's because production on The Batman was shut down in March because of the ongoing coronavirus pandemic.
The Batman had been filming since January in the UK, and the production had just reached a point where major outdoor sequences involving Robert Pattinson's Batman, an incredibly cool looking Batmobile, and even a Batcycle had been underway.
The Batman had been scheduled to open on June 25, 2021, a big summer release date for what Warner Bros. was surely hoping would be their biggest movie of the year. Instead, ol' Bats will open on Oct. 1, 2021. When you consider that an R-rated (and Batman-free) Joker movie opened in early October to the tune of a billion dollars in 2019, Warner Bros. is betting (probably correctly) that they can turn summer box office business in the fall. And really, when you think about it, isn't spending time in Gotham City way more appropriate in the autumn? Especially with all those rumors that the villain-heavy flick is taking some inspiration from Jeph Loeb and Tim Sale's classic DC Comics tale, The Long Halloween.
How villain heavy is Matt Reeves' Batman movie? Well, we've got Paul Dano as the Riddler, Colin Farrell as the Penguin, and John Turturro is crime boss Carmine Falcone. And let's not forget that Zoe Kravitz is Selina "Catwoman" Kyle, the latest actress to join the ranks of those who have played the celebrated thief. Don't be surprised if there are other villain roles yet to be revealed, as well. The cast also includes Jeffrey Wright as Commissioner Jim Gordon, Jayme Lawson as Gotham mayoral candidate Bella Reál, and Peter Skarsgard as Gil Colson a politician who…may or may not be a villain.
This isn't the only DCEU movie making a shift on the calendar right now. Shazam 2 was due in April 2022 but now will open on Nov. 4, 2022 (maybe this one will have another Christmas setting like the first film did?). While the long troubled The Flash movie is…strangely getting an EARLIER release, moving from July 2022 to June 3, 2022. And let's not forget that Wonder Woman 1984 has been scheduled for June of this year but is now currently scheduled for release on Aug. 14 instead. Hopefully it stays there.
Many of these release date shifts are just as much about making sure that studios have movies to release in 2021 once everyone is confident we can go back to movie theaters again. It's going to take time for Hollywood to ramp up production again and get movies out with the kind of regularity audiences are accustomed to. But the first priority is making sure that the filmmakers, and the audiences who buy tickets, are safe.