News
The Batman Movie Wants Paul Dano as The Riddler
Paul Dano will likely play The Riddler in The Batman solo movie.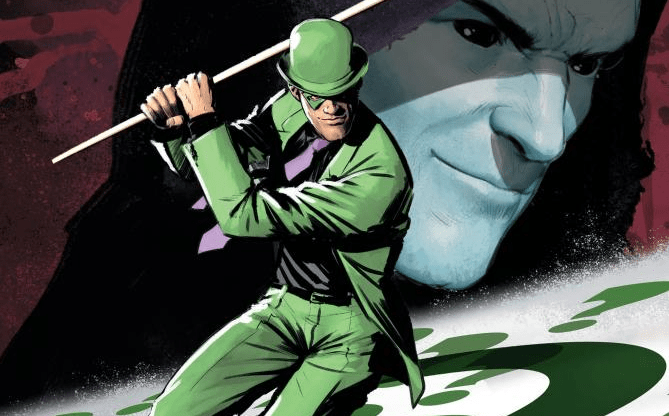 It's been a busy week or so in Gotham City, whether it was Zoe Kravitz's casting as Selina Kyle or Jonah Hill's departure from the role of the Riddler (or was it the Penguin? We sort all that out right here), there's been plenty of villainous casting activity afoot. But The Batman movie's impressive cast continues to take shape, with Paul Dano (There Will Be Blood, Prisoners, Okja, and plenty of others) now apparently in line for the role of the Riddler. Variety were the first to report the news that Dano was in talks for the deal, and as with the Jonah Hill scenario, "the studio would not confirm the role" in question, but it's apparently the Riddler.
If this indeed happens, and we don't have another Hill situation where actor and studio can't come to terms, then Dano is a wonderful choice for the legendary Batman villain. The actor is known for taking on quirky and challenging roles, and the Riddler is a villain with tremendous untapped screen potential. While the character has been an irregular presence in Batman comics since 1948, the prevailing pop culture impression of the character remains (at best) Frank Gorshin's iconic portrayal from the 1966 Batman TV series or (at worst) Jim Carrey's grating performance in 1995's Batman Forever. The Riddler has also seen live action screen time as played by John Astin (in one adventure from the 1966 TV series) and Cory Michael Smith on the Gotham TV series.
The untapped potential of the Riddler was recently addressed in high profile Batman stories like Zero Year by Scott Snyder and Greg Capullo, as well as a DC Comics Year of the Villain special by Mark Russell and Scott Godlewski, which saw the Riddler advised to ditch his predictable gimmick in order to evolve as a villain. The character has also recently been the focus of Batman Universe by Brian Michael Bendis and Nick Derrington. Both have shown the possibilities inherent in taking a well known but generally secondary Batman villain out of his comfort zone. It's unkown as of this writing what direction Matt Reeves has in mind for the character in The Batman, but the fact that they're apparently going with the character's "Edward Nashton" alias, as opposed to the original (and on-the-nose) "Edward Nygma" might be a positive sign. 
The Batman is said to focus on a case early in the Dark Knight's career, and the official addition of the Riddler gives us two confirmed villains (alongside Kravitz's Catwoman). We're still waiting on confirmation that the Penguin is also in the film. We expect more baddies to join the party before The Batman opens on June 25, 2021.