News
The Batman Eyes Jeffrey Wright, Jonah Hill
Matt Reeves The Batman's is currently in talks with Jeffrey Wright for the role of Jim Gordon and Jonah Hill for an unspecified villain.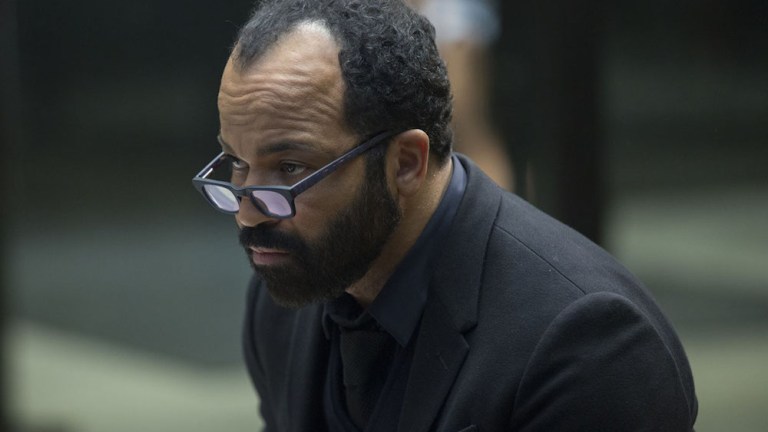 It looks like Batman is getting a new friend in the Gotham City Police Department and one potential enemy around town. Luckily for him, the former is an Emmy and Golden Globe award-winner. The Hollywood Reporter broke late Monday evening that Warner Bros. is in negotiations with Westworld star Jeffrey Wright to portray Jim Gordon, the eternal ally to the Caped Crusader, in The Batman. No matter the era in his life, Gordon is always on the Bat's side either as a lone trustworthy detective in a crooked town or as the newly minted police commissioner determined to root out corruption. Variety, meanwhile, reports Jonah Hill is being eyed for a mysterious villain role.
While it's currently unclear which stage in his career Wright's Gordon would be, if cast Wright would be joining an already impressive creative team that's spearheaded by writer-director Matt Reeves in what is at least a soft Dark Knight reboot. Currently known as The Batman, the new superhero movie stars Robert Pattinson as Bruce Wayne and is expected to be a stark departure to how the character was portrayed by Ben Affleck in Zack Snyder's two Batman movies.
The latter of them, Justice League, briefly featured J.K. Simmons as Commissioner Gordon, which he portrayed in the kind of classical bumbling fashion that Pat Hingle memorably essayed during the 1980s and '90s Batman films. However, the most famous Gordon to date remains Gary Oldman, who portrayed Jim's rise from lowly beat cop to driven police commissioner and resistance leader in Christopher Nolan's The Dark Knight Trilogy.
Hill, by contrast, has apparently been in talks with WB since before Pattinson was cast as Batman. According to Variety, WB began discussions with the Oscar nominated actor for an unspecified villainous role—though if we were taking bets we'd guess the Penguin—but negotiations were tabled until after Batman himself was cast. Now that Pattinson is behind the mask, discussions are beginning again between the studio and actor.
Genre fans have of course become comfortable with Wright as of late, notably for his work on Westworld where he plays one of the key personnel in charge of creating the robots of that sci-fi dystopia… one with a lot of secrets. He also portrayed Hunger Games champion Beetee in The Hunger Games films and memorably did supporting work as Felix Leiter in Daniel Craig's 007 debut, Casino Royale. However, Wright is a celebrated actor beyond his genre work, including the performance he created on stage in Angels in America. As Belize, a conflicted gay man forced to treat famed conservative redbaiter and racist, Roy Cohn, during the height of the AIDS crisis, Wright won a Tony for his work—as well as the aforementioned Emmy and Golden Globe when he reprised the performance for the HBO miniseries. I also personally think he's done superb underrated work in Ride with the Devil.
Hill of course is famous for the R-rated comedies that made him a household name, including Superbad and This is the End. However, Hill has transitioned to more serious fare beginning with his Oscar nominated work in Moneyball, which he followed up with another Academy Award nod in Martin Scorsese's The Wolf of Wall Street. More recently he starred alongside Emma Stone in Cary Fukunaga's trippy and vastly underrated miniseries, Maniac.
No matter what though, Wright is a strong choice for Jim Gordon given his track record of imbuing his characters with empathy and an often regal wisdom. Plus, it's a great chance for him to break his loop and get a nice new narrative.
David Crow is the Film Section Editor at Den of Geek. He's also a member of the Online Film Critics Society. Read more of his work here. You can follow him on Twitter @DCrowsNest.