News
The Batman Casts Peter Sarsgaard, Potentially as Two-Face
The Batman adds Peter Sarsgaard to its cast in a role that is purported to be Harvey Dent, aka Two-Face!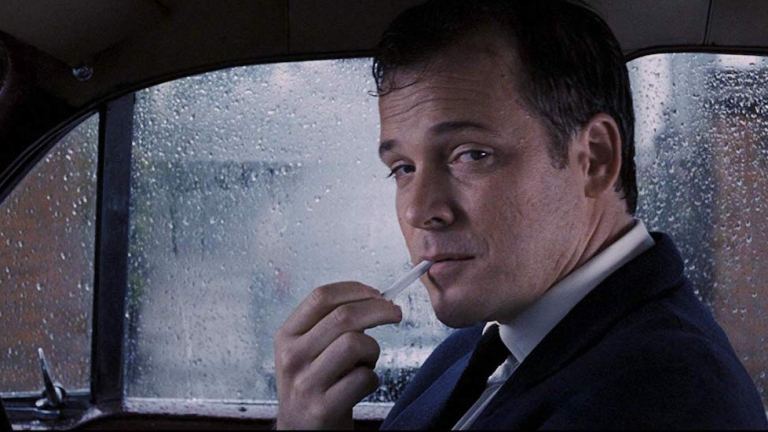 It seems Matt Reeves is determined to make the most villain-studded Batman movie this side of Adam West, and to be honest, we are here for it. The project, which is expected to reboot the Dark Knight, is looking less like a hero versus villain yarn than it is a tale of one man surviving Gotham's mean streets, and the mean folks who walk them. In that vein, Reeves has added Peter Sarsgaard to The Batman cast.
The director broke the news himself when he tweeted out a gif of Sarsgaard eerily waving with the caption, "Oh… Hi, Peter…" Sarsgaard joins a cast that already includes Robert Pattinson as the Batman, Zoe Kravitz as Catwoman, Colin Farrell as the Penguin, Paul Dano as the Riddler, and Jeffrey Wright as Commissioner Gordon. According to the trade The Hollywood Reporter, Sarsgaard has been cast either as a cop named Wasserman or a district attorney. Of course when you hear the words "district attorney" in relation to Gotham City, you're inclined to think of Harvey Dent and his bifurcated personality.
Harvey Dent, aka Two-Face, is one of Batman's greatest villains, having been first created by Bill Finger and Bob Kane in Detective Comics #66 (1942). Traditionally, Dent is depicted as a righteous district attorney and crusading public servant who develops a split personality (or submits to a dormant one) after having acid thrown in his face by a mobster named Maroni. He likewise develops a penchant for worshipping the power of chance by flipping a coin to decide his victims' fate.
Considered too grisly to even be adapted for the Adam West television series in the 1960s, Two-Face was first brought to live-action by Tommy Lee Jones in Batman Forever (1995). However, that exceedingly campy movie ignored the character's often tragic pathos. Christopher Nolan corrected this mistake in The Dark Knight (2008), which made Harvey Dent one of its protagonists. Played as much like a tragic hero as he was a villain, Aaron Eckhart cut an All-American ideal that was destroyed when the Joker burned off half of Dent's face with gasoline. Rather than developing a split personality, however, Eckhart's Dent just succumbed to nihilism as he sought deadly revenge on all those who wronged him.
Sarsgaard—who is ironically married to Maggie Gyllenhaal, a co-star of The Dark Knight—exudes a different energy than Eckhart and likely could make for a very different type of Harvey Dent. Also it is worth wondering, should Sarsgaard be cast as Dent, if the film will keep him from becoming Two-Face, so as to later develop the character. That is how Billy Dee Williams was first introduced as the character in Batman (1989), a dashing interpretation of the DA we sadly saw ignored in the sequels.