News
The animated movies that Oscar hated
Why does Oscar seem to hate animated films so much? And just how did Snow White not get Best Picture when The Life of Emile Zola did?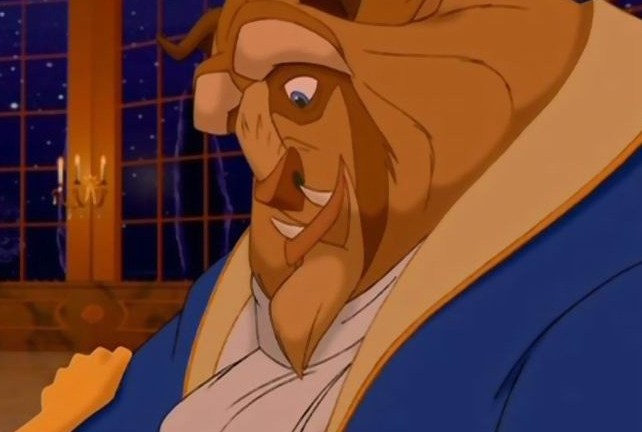 When the Oscar announcements come around each year I'm always curious about the nominations, because it seems, as brilliant as they are, no animated film has ever won one of the really big awards.
What is it with these people? Just because it's drawn or sculpted (or computer-generated) does that somehow make the movies less worthy? Or is it still about the concept that animation is just for 'kids'?
When I start to think about it this actually makes my blood boil. I did consider that perhaps the modern era was misrepresentative, and that in the past the classic full length features left the ceremony groaning under the weight of metal statuettes. But alas, a quick trip through Oscar's history reveals an almost compulsive dislike of the animated movie.
For years they tried to fob animated movies off with Best Song or Best Score. That meant if your animated film didn't include a chirpy song, its chance of Oscar glory was nil. Since Shrek in 2002 they now have a Best Animated Feature category, having ignored the actual people (the animators) who've made these movies for seventy-three years. But since then this has been effectively used to keep these popular movies from getting anywhere near the big prizes. To this point in 82 years, only one animated film has actually been nominated for Best Picture: Beauty and the Beast (1991). It didn't win.
So let's look at some amazing animated films, and how Uncle Oscar spurned them. And before anyone comments, the years I've put are those of the awards and not necessarily the one the pictures came out in.
Snow White (1938 and 1939)Gosh. The year this was put originally forward it got nominated for Music Score which it lost; that was it. It's interesting that even the Academy realised this was very stupid, given it was such a breakthrough production. But why they couldn't nominate it elsewhere is entirely baffling. So instead they gave Walt an Honorary Award a year later, as some sort of apology.
You'll be impressed to know that the entirely forgettable The Life of Emile Zola starring Paul Muni won Best Picture that year. Fantastic!
Dumbo (1942)This is a classic on so many different levels, and it did win an Oscar for Best Musical score, and was nominated for Best Music, Original Song. But it received no other nominations despite having an exceptionally good screenplay and performances. Personally, I blame the Japanese as they bombed Pearl Harbor which almost cancelled the awards that year. Although, I draw no direct connection between their actions and how Dumbo was treated.
Fantasia (1942)An Honorary Award each to Disney and composer Leopold Stokowski, without which this would not even have had a nomination.
Bambi (1943)Three nominations, including the usual Musical ones, and another for Best sound. Got none of them.
Cinderella (1951)Identical nominations and result as Bambi.
Peter Pan (1953)Nothing, not even a nomination.
Lady and the Tramp (1956)Zilch. Nada. Bafta nominated it, but the Academy turned their noses skyward.
Sleeping Beauty (1960)Nominated only for best score, which went to Porgy and Bess. I'm not sure under current rules if Porgy and Bess could even be nominated, as the music wasn't written exclusively for the movie. Shabby.
The Jungle Book (1968)This was nominated for The Bare Necessities as Best Song, but didn't win! Are you kidding, Academy? No, instead they liked Talk to the Animals, from the quite horrible in places Doctor Doolittle. Walt must have rotated in the cryogenic tube they put him when he died during this production.
Toy Story (1996)Technically this won nothing, after been nominated for three categories. In the end this seemed so unbelievable they relented and gave John Lasseter a 'Special Achievement Award', presumably to stop the Pixar animators trashing the event once they got oiled. Shame on you, Academy!
The Iron Giant (2000)This brilliant movie won numerous awards and nominations, including a Saturn, multiple Annie's and a Bafta. Oscar gave it not even a single nomination. Shits!
So what did the academy like?Here are a few animated films they did like, a bit.
Pinocchio (1940)Was nominated and won both Best Music, Original Score and Best Music, Original Song. But nothing for the amazing technical advances this film included.
Song of the South (1948)The movie Disney tried to bury for years, despite it being technically very good, if somewhat racist in places. The good old boys in the Academy gave it an Oscar for Zip-A-Dee-Doo-Dah, a nomination for the Score and an Honorary Award for James Baskett for playing 'Uncle Remus'. I'm therefore curious why they didn't include him in the best supporting actor category, but I'm afraid to ask.
Beauty and the Beast (1992)It got four nominations and two Oscars. Not bad you might think, until you realise that the two it got were for music, and it missed out on Best Picture to The Silence Of The Lambs, and best sound to Terminator 2.
Aladdin (1993)Probably the best treated animated film ever at the Oscars. It got five nominations and two Oscars, both for music. Nothing for the actual animators who did the really hard work, obviously.
The Lion King (1995)This is a curious one, because, on the face of it, was nominated four times and won two, achieving a 50% hit rate. Except it was nominated for Best Music, Original Song a total of three times, so it couldn't actually win more than twice. In fact, of the five nominees in that category it represented the majority of those, so if they'd lost it would have been something a bit special.
Spirit Away (2003)Arguably the best animated film in the last ten years, which was given the Best Animated Feature award, a new category only introduced in 2002. But it got no other nominations. Not even Best Foreign Language film.
The Incredibles (2005)To my relief this did win Best Animated Feature Film of the Year. It also got Best Achievement in Sound Editing, but missed out on Sound Mixing and anything for the wonderful Brad Bird screenplay. It deserved much more.
Ratatouille (2008)It won Best Animated Feature Film of the Year, which has now become a good excuse not to give other awards. It was nominated in four other categories and won none of them. It was beaten by Juno for Best Screenplay…sheesh.
For 2009 I'm expecting some nominations for Wall-E, although I'm not convinced it deserves them. My personal favourite animated film of the year was Kung Fu Panda, which probably means it won't even be nominated in the Animated Feature Category.
In the films I've listed are at least six that should have been nominated for best picture and at least three that should have won it. But then if you look at some of the choices the Academy has made in years gone by, none of this is much of a surprise really.