News
The Aeronauts Trailer, Release Date, Cast, and News
Felicity Jones and Eddie Redmayne have reunited for period action adventure The Aeronauts, from Amazon Studios.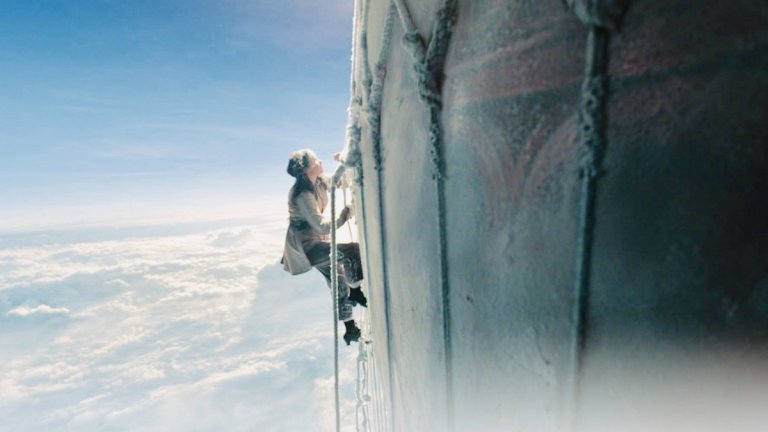 The Theory of Everything's Eddie Redmayne (Fantastic Beasts) and Felicity Jones (Rogue One) have reunited for Amazon Studios' The Aeronauts, the real life story of two 19th-century hot air balloonists and their fight for survival amidst an exploratory mission that turns dangerous.
According to Deadline, Jones will play balloon pilot Amelia Wren, with Redmayne taking on the role of scientist James Glaisher. The script is penned by the prolific Jack Thorne (the His Dark MaterialsTV show, The Cursed Child), with War & Peace's Tom Harper as director.
The story is set in 1962 when Wren and Glaisher embarked on an extraordinary journey to discover the secrets of the heavens. In the process, they ascend higher than anyone ever has before in an open balloon, either previously or, interestingly, since. I suppose subsequent scientists were dissuaded by Wren and Glaisher's harrowing tale, which saw the two fighting for their very survival when they reached the highest parts of the Earth's atmosphere.
The Aeronauts Trailer
A new trailer for The Aeronauts is here! Watch it below:
And there's the first trailer:
The Aeronauts Story
Here's the full, official synopsis:
In 1862, daredevil balloon pilot Amelia Wren (Felicity Jones) teams up with pioneering meteorologist James Glaisher (Eddie Redmayne) to advance human knowledge of the weather and fly higher than anyone in history. While breaking records and advancing scientific discovery, their voyage to the very edge of existence helps the unlikely pair find their place in the world they have left far below them. But they face physical and emotional challenges in the thin air, as the ascent becomes a fight for survival.
The Aeronauts Release Date
The Aeronauts will hit theaters Dec. 6 and be available on Prime Video starting on December 20th.
The Aeronauts Cast
In addition to Jones and Redmayne, The Aeronauts stars: Phoebe Fox, Himesh Patel, Vincent Perez, Anne Reid, Tom Courtenay, Tim McInnerny, and Rebecca Front.
Kayti Burt is a staff editor covering books, TV, movies, and fan culture at Den of Geek. Read more of her work here or follow her on Twitter @kaytiburt.