Features
The actors who came back to a franchise they left
Sometimes, actors quit a franchise in the hope of better things. And sometimes, as we're about to discover, they come back...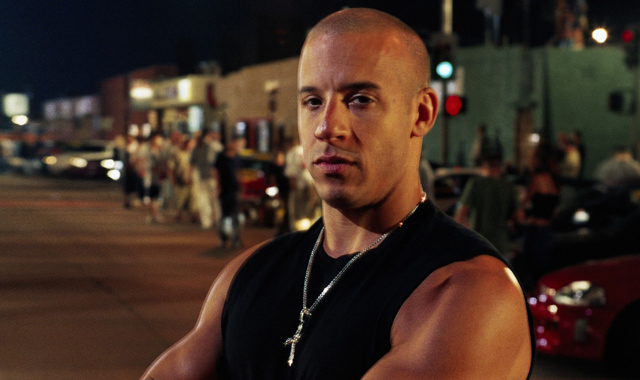 Very often, big movie franchises seem intrinsically linked to a certain star. You think Indiana Jones, you think Harrison Ford. Rambo could only be Sylvester Stallone. And Bourne? Well, you, er, couldn't have a decent Bourne movie without Matt Damon, could you?
What happens, though, when the lead of a franchise goes off to do other things, and then returns a film or two later? How does that tend to turn out? Glad that you asked…
Vin Diesel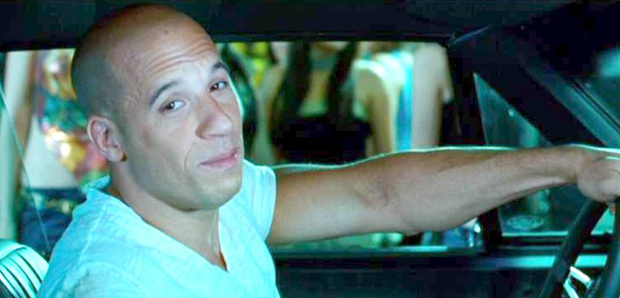 Diesel might just be making a habit of this. Off the back of the big success of films such as The Fast & The Furious, xXx and The Pacifier (a depressingly huge box office hit), Vin Diesel made some project choices that he's seemingly since gone about reversing. The commercial failure of his subsequent chosen projects was a sizeable factor, you'd have to say. Babylon AD tanked hard, having been criticised before its release by its director. The Chronicles Of Riddick hit the box office skids too, and possible awards candidate Find Me Guilty, for the late Sidney Lumet, sank without trace.
Following a brief cameo in The Fast & The Furious: Tokyo Drift, Diesel returned to the franchise for its fourth instalment, and has stayed with it ever since. His career has benefitted. This year, we also see him retuning to the world of Riddick for a third time too. A third xXx movie is in the offing too, after he passed on the second installment.
Diesel remains a better actor than he's given credit for though. If you get a chance, check out the ludicrously underappreciated Boiler Room for evidence.
Did returning provide a career boost?
Seemingly so. The new Riddick and xXx films moved forward to some degree off the back of his Fast & Furious return. Whether he'll ever have another big hit outside of these franchises remains to be seen though.
Paul Walker
Another leading man who left the Fast & The Furious franchise, and then returned to it when new pastures proved not to be as fruitful. In Walker's case, he jumped ship after headlining 2 Fast 2 Furious, only to make a string of box office disappointments. Into The Blue is a bit of a hoot in truth (which has ended up on lots of people's shelves because it was one of the first half-decent Blu-ray releases), but he chose what proved to be one of Clint Eastwood's weaker recent films (Flags Of Our Fathers), while the likes of Timeline, Running Scared and Eight Below hurt his chances of becoming a bankable star in his own right. There is a reason why the man's name has not adorned a boxset.
However, under the cover of the Fast & Furious movies, things have Walker has risen to some prominence again. He's picking a few other interesting films too, and we wait and see if he has more luck with them this time around. His chances of being a full-on movie star under his own steam are very much the wrong side of slim, though.
Did returning provide a career boost?
Not yet: there's still little sign the he could open a movie under his own name. Walker's bank balance has been done little harm by it all though. 
Sylvester Stallone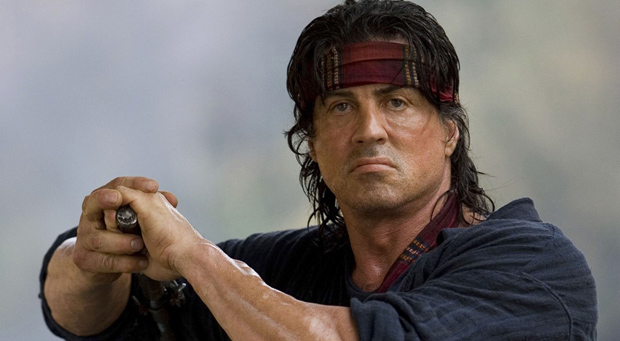 Stallone has managed to pretty much rejuvenate his career by his decision to belatedly go back to the worlds of both Rocky and Rambo. Up until he made Rocky Balboa, Sylvester Stallone's days of being a big movie leading man seemed to be over (courtesy of the failure of films such as Avenging Angel, a horrible remake of Get Carter, and D-Tox). He was left playing a small villain role in Spy Kids 3-D a decade ago, and that was about as good as it seemed it was going to get.
With Rocky Balboa in 2006 though, he was back on safe territory, righting many of the wrongs of Rocky V, and putting together an admittedly implausible but still entertaining fanfare for the character that put him on the map in the first place. This was in spite of his previous comments suggesting his Rocky days had ended. His fourth Rambo movie wasn't quite as successful, but was still a gamble that paid off. And thanks to the success of those films, he was able to kickstart The Expendables franchise, which is now heading to its third chapter.
It's a busy time for Stallone too, with The Tomb, Bullet To The Head and Reach Me all in 2013, and Grudge Match – opposite Robert De Niro – eyeing a 2014 release date. Which, coincidentally, is when we're also expecting The Expendables 3…
Did returning provide a career boost?
Absolutely without question. And it's a wiser Stallone this time around, seeking projects such as Grudge Match and The Tomb over Oscar and Stop! Or My Mom Will Shoot.
Sean Connery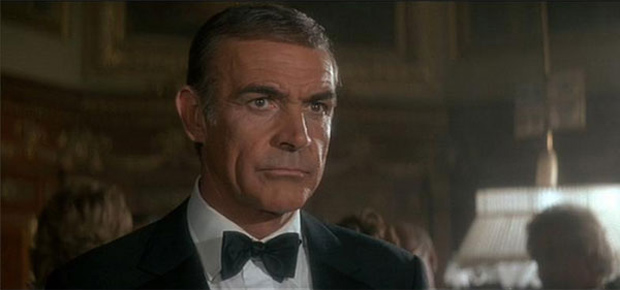 After five James Bond films, Sean Connery had had enough. He'd established the role on the big screen, but relations were strained with producer Albert R Broccoli, and as explained in Christopher Bray's worthwhile biography of the actor, he was tiring of the world of 007. As such, Connery made up his mind to retire from the role after You Only Live Twice, handing over to George Lazenby for On Her Majesty's Secret Service.
On Her Majesty's Secret Service is regarded as one of the finest Bond movies, even if Lazenby himself rarely gets much credit for his performance. But outside of 007, Connery struggled to get a foothold. Films such as The Red Tent and The Anderson Tapes didn't make much of a box office dent, and serious questions were being asked as to Connery's bankability outside of James Bond.
George Lazenby hung up his tuxedo after just one outing as 007, and various names were banded about as to who should be the next big screen James Bond. United Artists, though, wanted Connery back, and it took a sizeable pay packet to get him to commit to Diamonds Are Forever, as well as the opportunity to tackle two further projects of his choice. Once the film was completed though, Connery once again declined the opportunity to reprise the role, and Roger Moore ultimately took it on for the next 007 adventure, Live And Let Die.
That wouldn't be it for Connery though. Over the next decade, his career had its fair share of peaks, and even more troughs. Zardoz remains a favourite here (here's our celebration of its strangest moments), as are Outland and Time Bandits. But Connery's choice of projects was middling, and his career was in need of a fresh boost by the early 1980s.
Enter, then, Kevin McClory. He held enough film rights to Thunderball, and set about putting together a new film version of it. Thus, the unofficial Bond movie, Never Say Never Again, was born. It was a film immediately given gravitas by Connery's inclusion, and he'd been involved in some of its development before it eventually got legal clearance to go ahead.
It also made Connery a very rich man, with a $3m pay cheque (this was in 1983, when such amounts were rarely paid to movie stars) and a good toupee part of the deal.
Did returning provide a career boost?
In Connery's case, the career boost didn't seem to be the primary motivation. In fact, it wasn't until the late 80s and a good chunk of the 90s that he found a string of hit movies again. His Oscar-winning turn in The Untouchables (1987) came after Highlander and The Name Of The Rose, and in the ten years that followed it, he'd make Indiana Jones And The Last Crusade, Rising Sun and The Rock.
The Bond franchise didn't do badly without him in the end, either..,
Jean Claude Van Damme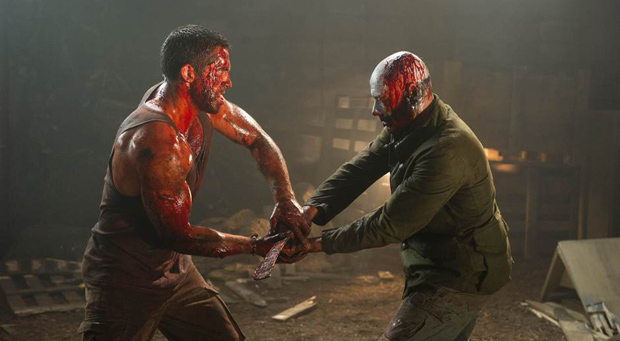 Van Damme was around the height of his box office powers when he teamed up with Dolph Lundgren for Roland Emmerich's Universal Soldier. They were halcyon days for the Belgian beefcake, an era where he could make a film and be certain that it would appear in a cinema. His box office powers would peak with 1994's Timecop.
But Universal Soldier did relatively good business too, although Van Damme wasn't originally a part of the first round of follow-ups. But then Universal Soldier is a fractured franchise. The sequels that bear numbers replaced the main cast, and thus you won't find Van Damme or Lundgren in Universal Soldier II: Brothers In Arms or Universal Soldier III: Unfinished Business. Neither of those films are considered part of the official series though, unlike The Return, Regeneration and Day Of Reckoning, each of which saw Van Damme return. Dolph Lundgren came back too for Regeneration onwards, and Day Of Reckoning even saw the series, briefly, return to cinemas.
Van Damme's career dwindled between Universal Soldier films though, as a run of five films between 1994 and 1998 (from Sudden Death to Knock Off) failed to break $25m at the US box office. It'd take JCVD to win him back real acclaim in 2008, and he scored his biggest ever box office hit as part of The Expendables 2 ensemble last year.
Did returning provide a career boost?
Not in terms of box office performance, but the last Universal Soldier film in particular was well received. As a pension fund, there are worse ways to pay the bills.
Casper Van Dien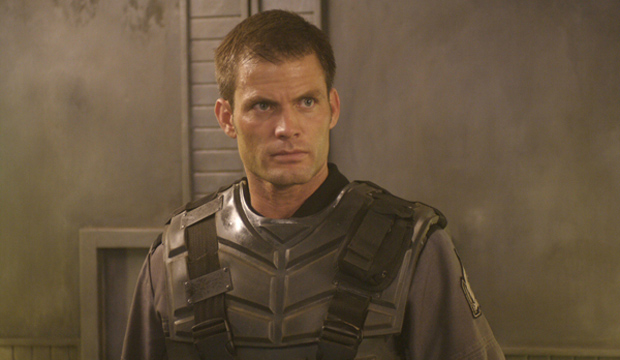 The first Starship Troopers movie wasn't a massive success at the box office, instead earning more and more fans on its video, DVD and Blu-ray releases. It did act as a decent launchpad for leading man Casper van Dien however, and things were expected of his next leading role in Tarzan And The Lost City.
Sadly, the movie's box office take was pretty disastrous. Against a budget of $20m, it took just short of $3m, and Van Dien's bankability immediately suffered. Eventually, in 2008, he reprised the live action role of Johnny Rico for Starship Troopers 3, having not been involved in the first of the straight to DVD sequels (Starship Troopers 2 still looks like it's been filmed in someone's garage). He continues to take on many roles, but none that have matched the profile of Starship Troopers.
Did returning provide a career boost?
No. The third Starship Troopers movie was liked about as much as the second, and the reboot police have since been called in. Casper Van Dien remains busy, but rarely seen on the big screen. Last year's The Pact was an exception.
Jamie Lee Curtis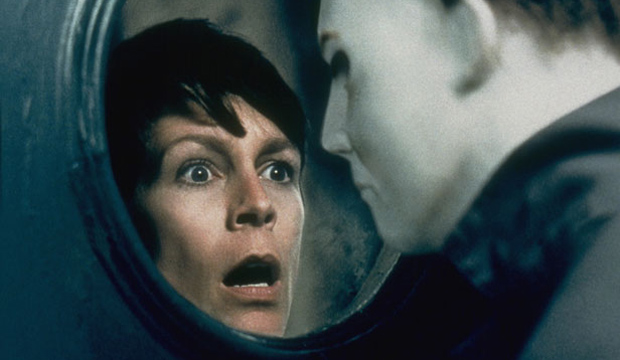 Jamie Lee Curtis has made some fine films in an acting career spanning several decades, but it was as a so-called scream queen that she burst onto the scene. Her debut movie role in Halloween remains her most iconic, although her comedy movie career has hardly been shabby either. Both Trading Places and A Fish Called Wanda are the kind of movies few actors mind having on their CV.
Across the 80s and up to the mid-90s, Curtis had an active career of some profile. Her lead in 1990's Blue Steel (for Kathryn Bigelow) is worth seeking out, and there's also the co-starring role in True Lies, opposite Arnold Schwarzenegger. Heck, she survived a James Cameron film shoot.
Post-True Lies, her projects were less successful, with Fierce Creatures, House Arrest and Homegrown all arriving to limited returns before her Halloween return. She'd reprise the role of Laure Stroude one further time too, in 2002's Halloween: Resurrection, sandwiching the appalling Virus and Drowning Mona in-between. 
That said, she was gradually winding her acting career down by this stage, and so her returning to the Halloween franchise was less about her own career, and more about the movies themselves. Her presence did their box office no harm at all…
Did returning provide a career boost?
Not really sure she was looking for one, but it certainly did the franchise itself no harm. Director Steve Miner couldn't come close to matching the John Carpenter original, but Halloween H20 at least had a few things in the tank. Jamie Lee Curtis' involvement no doubt helped it to some decent box office too.
Brendan Fraser
The Mummy Returns remains a pitiful sequel in the annals of Hollywood history, and a stark reminder that adding a ten year old child to your movie is a potential recipe for proverbial disaster. It made an awful lot of money, but the franchise consequently headed off in another direction, in which Brendan Fraser wasn't involved. Thus, we had The Rock taking the lead role in The Scorpion King spin-off, a movie best forgotten.
While The Rock was doing that, Fraser was off making other movies. We're big fans of him too, and Fraser has a catalogue of movies that deserve more love (Blast From The Past, the mighty George Of The Jungle). It remains a surprise that he didn't maintain his position as a blockbuster leading man, but then he was willing, to his credit, to take risky choices. The Quiet American is a terrific movie, Crash took home one of the more contentious Best Picture gongs at the Oscars, although Dudley Do-Right bombed, as did Monkeybone just before The Mummy Returns was released.
His lack of hits, though, may just have tempted him to return to his biggest box office role. What's more, his return to the Mummy franchise for 2008's The Mummy: Tomb Of The Dragon Emperor came in a year that gave him another big hit, although the success of Journey To The Center Of The Earth was arguably as much down to its pre-Avatar 3D gimmick. Still, few actors enjoy two $100m-grossing films at the US box office within months of each other, and Fraser seemed nicely placed to build on that.
Did returning provide a career boost?
If it did, it was temporary. Subsequent projects, Extraordinary Measures (with Harrison Ford) and the risible Furry Vengeance, headed to the box office doldrums. That said, Fraser is earning himself a strong career in theatre, and has several movies nearing release too. The Mummy franchise, meanwhile, is being rebooted for a proposed 2014 release, with no sign of Fraser involved.
And coming up…
Arnold Schwarzenegger
The commercial tanking of The Last Stand has left Arnold Schwarzenegger short of options if he wants to be any kind of major player in the movie world again. As such, his current slate of potential leading man projects features two franchises that he'd left in the hands of others. One CG cameo in Terminator: Salvation aside, he had nothing to do with Terminator 4, but has confirmed he's back for Terminator 5. And then there's the soon-to-shoot The Legend Of Conan, which will abandon the narrative of the Jason Momoa-headlined reboot, and bring back Arnie's take on the character. Schwarzenegger also has a belated Twins sequel, Triplets, on the go.
Will it provide a career boost?
It'd better. Else Arnie is tantalisingly close to direct to DVD-level grosses…
See also: Sam Neill in Jurassic Park (although he's never played the movie star game), Michael Dudikoff in American Ninja, G W Bailey (returned to Police Academy for the fourth movie).
Follow our Twitter feed for faster news and bad jokes right here. And be our Facebook chum here.