News
The 5 films that can save the summer
It's been Hollywood's worst blockbuster season in years. But hope may be around the corner, as the back end of the summer schedule boasts a collection of films that may just save the season…
It's become clear, whether you're a following of reviews or box office numbers, that 2010 has marked Hollywood's most underwhelming summer for some time (since 1997, perhaps?). With only one film really delivering on expectations (that'd be Toy Story 3, although there's an argument for Twilight: Eclipse too), and most others underperforming to some degree, there are some in Hollywood who would presumably look to write this year off, learn their lessons, and then try again.
However, don't write the summer off just yet. Because the back end of the release schedule appears to have a collection of really quite interesting films. Could the ones we're about to discuss be the ones to rescue summer blockbuster season? They might just be…
Despicable Me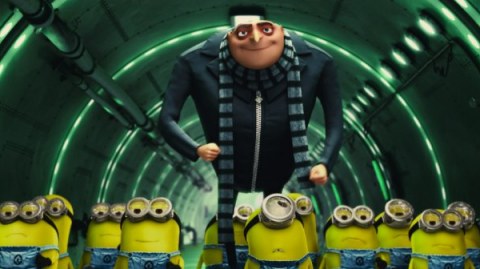 It's hardly been a summer that's lacked a strong and striking family animated movie, with Toy Story 3 deserving of the rich acclaim that's been forwarded in its direction, and its current box office performance establishing it as one of the very few films this summer to reach their commercial potential.
Predictably, Shrek Forever After followed a less ambitious narrative path than Toy Story 3, and while critical opinion seems divided as to whether it's better or worse than the utterly ordinary Shrek The Third, it does confirm that the glory days of the Shrek franchise are long, long gone.
But there's a third computer animated movie on the summer schedules in the US, one that doesn't actually make it to the UK until October. And that film is Despicable Me.
It's an animated movie from Universal, a studio whose output in the animated world tends to be more dominated by the likes of Land Before Time sequels. Yet, this is an expensive attack on the marketplace, centering a film around a villainous character, who brings with him some astounding-looking minions (which look to be slightly channelling the videogame Overlord).
The trailers thus far have shown great promise for Despicable Me, and the very early word of mouth is very positive too. We just wonder if this might just creep through to become the sleeper hit of the summer. Whether it does or not, we expect talk of a minions spin-off movie in due course.
Scott Pilgrim Vs The World
As a movie director, Edgar Wright thus far has an unblemished record, off the back of Shaun Of The Dead and Hot Fuzz (we've not seen 1995's A Fistful Of Fingers, mind). Meanwhile, the Scott Pilgrim comic book series by Bryan Lee O'Malley has no shortage of fans either, and on paper, this one looks like a bang-on union of material and director.
The story follows Scott Pilgrim as he fights to defeat the seven ex-boyfriends of the girl of his dreams. And if you're wondering just how Wright was going to tackle that in his film, then one look at the trailer left us thinking that, in the year that's already brought Kick-Ass, comic book lightning may well be striking twice at the movies.
Wright has assembled quite a cast, including Michael Cera, Mary Elizabeth Winstead, Captain America himself, Chris Evans, Kieran Culkin, Brandon Routh and Jason Schwartzman.
He's made some savvy choices behind the camera, too. Take cinematographer Bill Pope. He's the man who shot The Matrix, Sam Raimi's Spider-Man movies and, yep, Team America: World Police. Plus, he'll always have a place in our hearts for shooting the pilot episode of the immortal TV series Freaks & Geeks.
Ultimately, Scott Pilgrim is outstanding source material, being shaped into a film by one of our favourite directors. And in a summer that's been dominated by fairly predictable franchise pictures on the whole, Scott Pilgrim may well just live up to that tagline: "an epic of epic epicness". Here's hoping.
The Expendables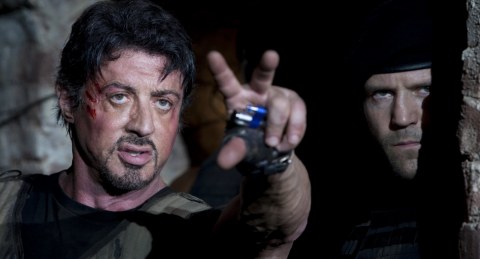 In a summer that's been lacking flat-out fun movies, The Expendables is charging through as an antidote to the doom, gloom, seriousness and trivialities such as plot. Instead, Sylvester Stallone has simply gathered together an army of action stars, persuaded Lionsgate to cough up some cash, and is set to spend an hour and a half blowing lots of shit up.
There's nothing at this stage you can tell us now to dissuade us from seeing The Expendables, because every criticism and piece of praise that you have for the final negative is likely to be right. But this isn't just a Snakes On A Plane high concept movie. Sure, the big selling point is so many genre faces in one place, but just spotting the star and playing the dead pool game with their characters we reckon will get us through an hour for starters.
What we're looking for from The Expendables, though, is an action picture that's unashamedly schooled in the 80s. The last time we really saw that on the big screen was probably Arnold Schwarzenegger in Eraser back in 1996. Eraser is utterly forgettable, and yet, we never pass up a chance to watch it. Because, bluntly, it's simply really good fun.
The Expendables we're hoping, will be that too, albeit with a fair bit more in its tank. And with Stallone and co eagerly eyeing a potential sequel – and we're happy to suggest a cast list – the hope is that this is just the start of something that will be in our lives for years to come.
Don't let us down, Sly. We're all counting on you…
The Sorcerer's Apprentice
Ready for the wild card? The Sorcerer's Apprentice, we'd suggest, is a film that's been off many people's radar these past few months. And, to be fair, the original signs were not promising. The basic premise is that there's a modern-day sorcerer – played by Nicolas Cage – who recruits an apprentice (that'd be Jay Baruchel) to help fight the very nasty Maxim Horvath (Alfred Molina, but he'll always be Doc Oc for us) in New York. And yet, all the early promotional material offered was signs of another homogenous, effects-driven family movie.
But then it got interesting. The marketing took a darker turn. We remembered that two hours of batshit-crazy Nic Cage is more often a cinematic pleasure than not. And the footage that Disney was releasing of the film improved. In short, The Sorcerer's Apprentice has snuck back onto our radar, and we wonder if, in a summer of films that have generally underwhelmed and disappointed, if there's a surprise package yet to come.
Could The Sorcerer's Apprentice be it? Quite possibly…
Inception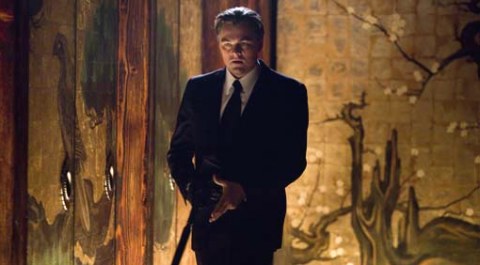 It's probably fair to say that Christopher Nolan's Inception is the one big Hollywood production that most are looking to in order to turn the tide. Unlike every other project on this list, Inception has a budget to rival the very biggest movies (around $200m), a star cast to match any other film of the season, and a massive studio behind it.
But then it also has Christopher Nolan. And right now in Hollywood, it's only Nolan, James Cameron, Steven Spielberg and George Lucas who could even contemplate getting a project like this made. For Inception is that long-cherished thing in the middle of the summer market: a risk. A non-franchise picture, with a plot that can't be summed up in a paragraph or two, with no obvious sequel potential is the last kind of movie we'd expect these days for a studio to pick for one of its big summer tentpoles.
Yet, Christopher Nolan is no ordinary director, and the way that he's managed to utterly reinvigorate not just the Batman franchise but the whole superhero and comic book genre in the past five years can't be understated.
Inception, then, runs for 147 minutes, isn't in 3D, doesn't have a high concept and looks simply brilliant. We've no intention of spoiling one iota of the plot by revealing any of it here. We'll just suggest that this one film could be the project that makes up for a summer of duds…
Also:
Predators
We can't see it setting the box office alight, sadly, but crikey, it's great to have a proper Predator movie back on the big screen. We've not got long to wait for this one (its release is next week), and we'll be talking a lot more about it in the days ahead…
The Other Guys
Keep an eye on this one. Appreciating that Will Ferrell's catalogue of late hasn't been particularly strong, this is the film that reunites him with Anchorman director Adam McKay for the fourth time (with Talladega Nights and Step Brothers also being big hits in recent years), and shows more promise than a million Land Of The Losts or Semi-Pros. It might just be the comedy hit in a summer that, thus fa,r has Grown Ups as its most successful entry in the genre.
See also: