News
The 22 – and counting – big blockbusters of 2015
Has there ever been a year where so many big blockbusters were confirmed so far in advance? Simon checks out the 2015 battleground...
In truth, there have been several years in blockbuster movie history where it's looked, from the outset, that there are simply too many films for all of them to comfortably fit. As recently as 2011, for instance, the headline battle between The Dark Knight Rises and The Avengers left many other very expensive films in their wake.
But 2015 already feels different. Appreciating that you can pick any recent year and find a schedule packed to the gills with costly movies, the difference here is how sizeable many of the films are. Not just in cost, but in stature. Has there ever been a summer, for instance, where Star Wars, Terminator, Independence Day, Fantastic Four, The Avengers and Pirates Of The Caribbean went head to head at the box office? Has there been a slugging match anywhere near that level before?
We'd argue not. Just take a look at the 2015 blockbuster landscape as it stands, because some of these are simply going to get caught in the battle.
Major Franchise Resurrections
Star Wars: Episode VII Independence Day Fantastic FourFinding Dory Terminator 5 Jurassic Park IV
If there's something that already marks out 2015, and the summer in particular, it's the number of franchises that have been dormant for a good decade on the big screen, and are coming back. The big one, of course, is Star Wars: Episode VII, directed by JJ Abrams. As maligned as George Lucas' prequel trilogy was, back in 2005 Revenge Of The Sith pulled in $848m in cinemas worldwide. Take into account more expensive tickets and a 3D premium, and if Star Wars: Episode VII takes less than $1bn, we'd be staggered.
The exact release date for the new Star Wars film hasn't been announced yet (May would be a good guess), but the land rush to grab any possible slot in the schedule is well underway. As such, Fox has already confirmed a rebooted Fantastic Four for March (ahead of Marvel's own releases for the year), it has a belated sequel to Independence Day – 19 years after the original (that worked well for IndianaJones…) on 3rd July. Universal has delayed its Jurassic Park franchise reboot to what looks like the summer of 2015 (that'd be 14 years after Jurassic Park III), whilst there's a brand new Terminator movie set for the end of June.
As things stand, it's that Terminator film that looks like the risk. As popular as the Terminator movies have been, the most successful at the box office – Terminator 2 – scored $519.8m back in 1991, but it's been a long time since it's threatened to be at that level again. Throw in the fact that, commendably, the producers this time are looking for an R-rated movie, and it's easy to see just how Terminator 5 could end up being squeezed out.
One film that won't be squeezed out is Pixar's Finding Dory. That's currently not due until the end of 2015, but outside of a new Toy Story film (still rumoured, still not confirmed), it's the nearest thing to a sure thing Pixar has on its books.
Big Sequels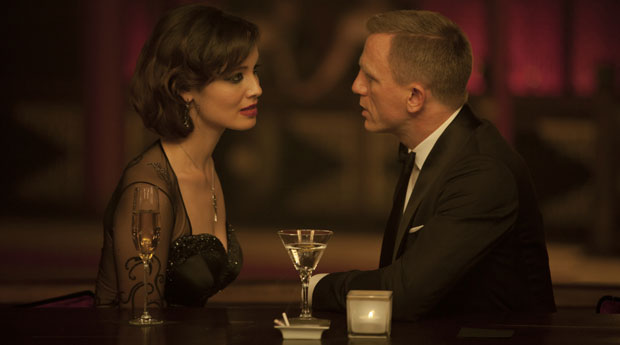 The Avengers 2 Pirates Of The Caribbean 5 James Bond 24The Hunger Games: Mockingjay Part 2The Smurfs 3 Avatar 2?Inferno
If you were asking us to lay money down now, we'd have to suggest that none of the aforementioned franchise resurrections is likely to be the biggest film of summer 2015. Because if you look towards the sequels for more recent movies, then there are three new entries in franchises where the last movie grossed over $1bn worldwide. If James Cameron gets Avatar 2 ready for 2015 – and that's looking a longer shot – then the sequel to the biggest movie of all time will be sneaking in before the year is out as well.
The film to beat, as things stand, will be The Avengers 2, with Joss Whedon reuniting a team of Marvel heroes in the follow-up to the 2012 original that grossed over $1.5bn at the global box office. The Avengers is currently the third biggest film of all time (and the fifth is this summer's Iron Man 3). Unless something goes wrong, The Avengers 2 may even have a stab at being just the third film ever to break the $2bn box office barrier. As things stand, there's no film anywhere near its 1st May 2015 release date, and that's no surprise. Remember how Universal's Battleship did well in its international release, but the studio figured it'd be safe to release it in America after The Avengers was out? Nobody wants to make that same mistake again.
Pirates Of The Caribbean 5, which will try and break a run of three disappointing sequels in a row, has thus placed itself the week after Independence Day 2, on 10th July. The Smurfs 3 is a fair bet for a cool half-billion on 24th July. And even post-summer, there's no shortage of massive sequels. Sam Mendes is directing James Bond 24, and that's coming out, at the moment, the same day as Ant-Man (which we're coming to shortly). We would not be surprised if Marvel blinked there, and gave Edgar Wright's Ant-Man some breathing room.
After all, as it stands, November 2015 seems as jam-packed as any month in the summer, especially when you consider that The Hunger Games cinematic franchise is due to come to a close with Mockingjay – Part 2 on November 20th. December, meanwhile, brings Alvin And The Chipmunks 4, a film that few human beings are excited about, but that many will spend money on.
Sony may yet have pulled the smartest movie: it's got Hotel Transylvania down for September 25th, and that gives it lots of space in the schedule as things stand. It's also just announced the third film based on Dan Brown's Robert Langdon novels, Inferno. Set for December 2015, it'll be looking for a good half billion of change there.
Videogame movies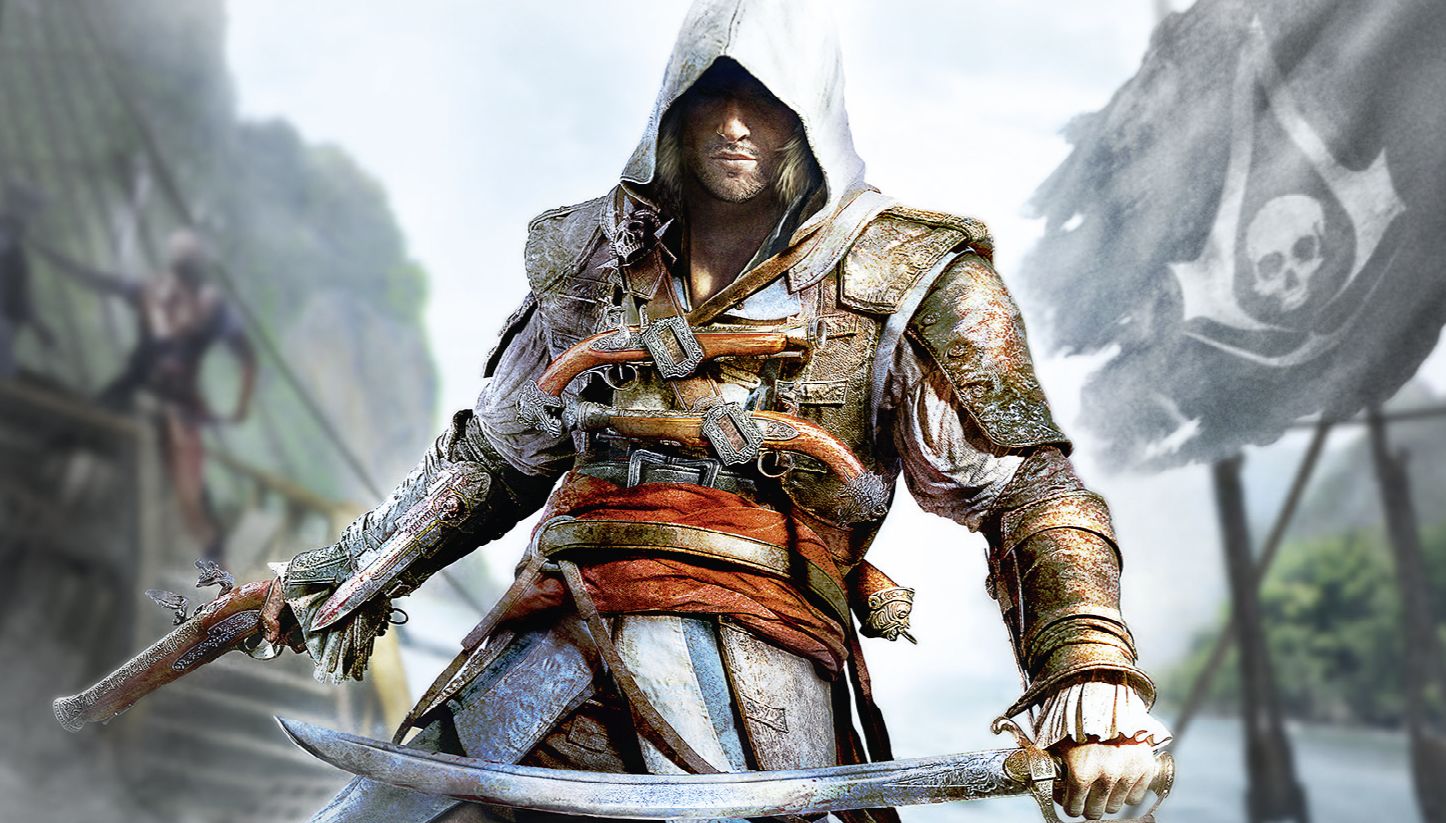 Assassin's CreedWarcraft
Outside of the Resident Evil movies, there's been no videogame-based franchise that's consistently delivered at the box office, but two of the biggest attempts to turn that around are both lining up for a summer 2015 release. Both, in the context of said summer, are massive gambles, but we dearly hope that there's room for Duncan Jones' film of Warcraft to snare itself decent returns. Jones' directorial career is two for two as far as we're concerned, off the back of Moon and Source Code, and what he does with a Warcraft project that others (well, Sam Raimi) have tried to get going before will be fascinating to see.
UbiSoft, meanwhile, has several movies in development (including Rabbids and Ghost Recon), but it looks as if its Michael Fassbender-headlined Assassin's Creed is coming first. That's got an aggressive 19th June 2015 release date marked down, and we suspect it's got a hefty job turning out a profitable hit. It will not be a cheap film to make.
Further Big Movies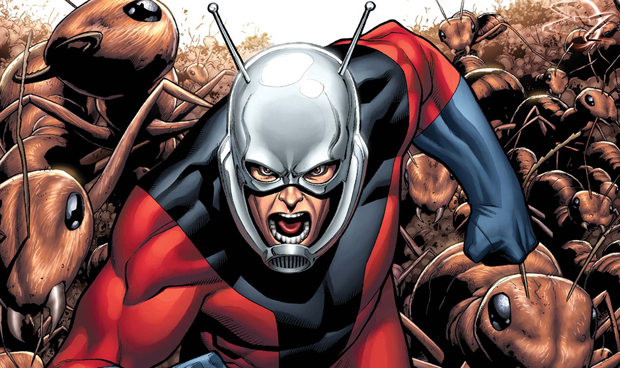 Ant-Man Cinderella
As the schedule for 2015 fills up more and more, Marvel's Ant-Man film, directed by Edgar Wright, looks to face fiercer and fiercer competition. It marks the starting gun of Marvel's Phase Three of movies, although the fact that it opens opposite James Bond in the US must be a concern. Such was the massive crossover success of Skyfall, that it damaged many films originally deemed not to be in competition with the 007 adventure (the terrific Rise Of The Guardians being a case in point).
Disney's live action Cinderella seems a surer bet. The studio has a franchise of sorts with these films, given that Alice In Wonderland crossed $1bn (with a sequel on the way), and this year's Oz: The Great And Powerful took just shy of $500m. Next spring sees Maleficent, starring Angelina Jolie, but Cinderella, directed by Kenneth Branagh, seems like a straight arrow to box office gold. It arrives on March 16th 2015, a week after Josh Trank's Fantastic Four reboot.
The Animated Movies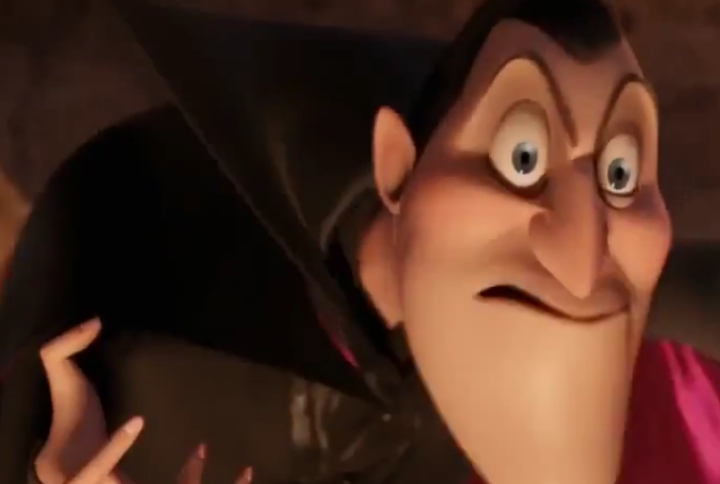 The Penguins Of Madagascar B.O.O.Inside Out Kung Fu Panda 3 Something From Illumination EntertainmentHotel Transylvania 2
We're loathed to pull out animated movies as a genre in their own right, but there's little doubting the fact that the animated marketplace is as brutally competitive as it's ever been. Who would have thought once upon a time that a Despicable Me sequel would give a new Monsters Inc film such a run for its money?
Appreciating that Walt Disney Animation Studios hasn't yet confirmed the name of its own 2015 release (it does have one though), if you're looking to avoid sequels, it seems as though animation is the place to be. That said, there's the small matter of Finding Dory, Kung Fu Panda 3, Hotel Transylvania 2 and spin-off The Penguins Of Madagascar, each of which should do at least half a billion apiece.
The ones at risk of being trampled out of the way? Pixar's Inside Out for a start, which would be a shame, as it's comfortably one of the studio's most intriguing projects in some time. This is the film that takes place in the mind of a little girl, and it's being co-helmed by Pete Docter, who directed Up and Monsters Inc. He's one of Pixar's core directorial talents.
DreamWorks Animation, too, is trying something non-franchise-y, in the form of B.O.O.: Bureau Of Otherwordly Operations. It's got a whiff of Monsters Inc/University about it, given that it follows a ghost who has to return to school to learn how to do what he's supposed to do better. That said, we thought Turbo would turn out close to Cars at first glance, but as it turns out, they're very different beasts.
The further unknown here is what Illumination Entertainment – of Despicable Me and The Lorax fame – will come up. Might it have its animated take on The Grinch ready for 2015? It'll certainly have something…
Still possible…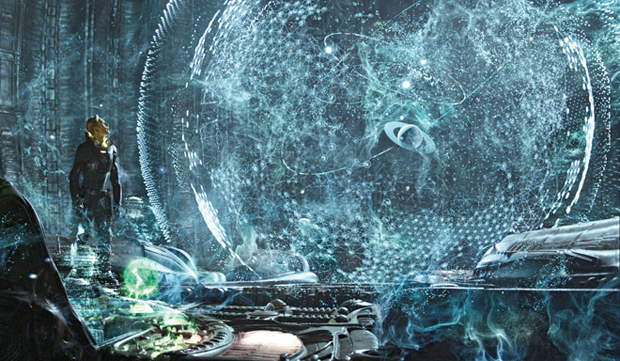 What's unusual about 2015 is that so many big films have been announced so far out. There are still others to come. Fox, for instance, may have Prometheus 2 ready for 2015, and there's going to be some comedies, and the odd big film, that gets squeezed in late.
The big unknown is what Warner Bros has up its sleeve for its DC properties. The original plan was to have Justice League ready for 2015, but that's looking a longer and longer shot. Might, however, Man Of Steel 2 be around? We'd expect something with a DC logo on it.
Also, if you believe Zachary Quinto, the next Star Trek film is set to shoot in 2014, and that would point heavily at a 2015 release. We suspect that's a longer shot though. Paramount's other major franchises may appear too, although Mission: Impossible 5 seems more likely for the end of 2014, and G.I. Joe 3 is anyone's guess right now. Sony, meanwhile, might try and find room for the in-development Men In Black 3, especially if Will Smith is barely appearing in Independence Day 2.
So What's Missing?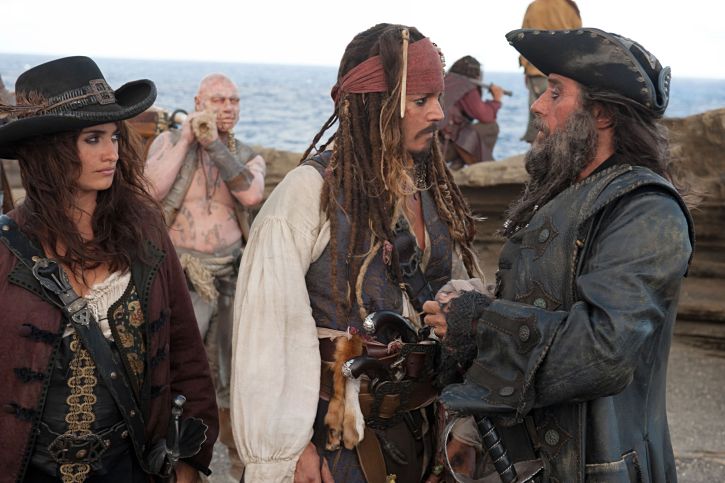 We're just coming to the end of a summer blockbuster season where, as much as any other year (if not more so), if you've not at least got a book or comic to hang a film around, you're in deep trouble. Both Pacific Rim and Oblivion headed into cinemas off the back of generally strong reviews, but neither managed half the gross of the widely hated The Hangover Part III. Even G.I. Joe: Retaliation, a film that was delayed and then hammered by critics, took more cash.
Looking at the big movies currently lined up for 2015, there's not one – not a single one – outside of animation that doesn't have the safety cord of something to hang onto. A videogame, a pre-existing franchise, a storybook, something. This may change, but as studios look at what films have made what money this year, it's clear that so competitive is the market for massive movies now, that anything that gives a helping hand in the marketing department is increasingly crucial. Thus, unless you're a James Cameron, a Christopher Nolan or a Steven Spielberg, you either need to be good value or very lucky to get something off any kind of franchise track through the system.
As it stands, 2015's sure-fire hits already include new Star Wars, The Avengers, Finding Nemo, Pirates Of The Caribbean and James Bond movies. That's going to account for $5bn of takings right there. And that puts the chasing pack, right from the outset, under considerable pressure.
Don't be surprised to see that 2015 schedule jiggled about quite a lot between now and then. And don't be surprised if one or two films at least are shunted to the relative safety of 2016…