Features
The 1992 Film Where Audiences Chose From 68 Plot Twists
It cost $70,000 to fit out a New York cinema to play the movie I'm Your Man. How did letting an audience choose what happens in a film go?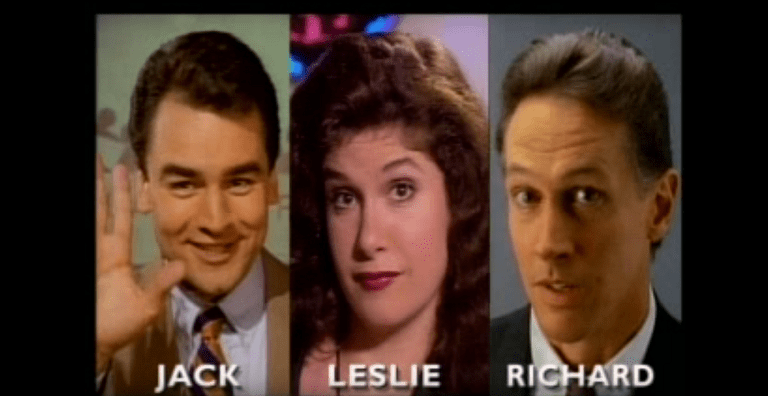 Sometimes, history consigns relatively revolutionary projects to the back of everyone's minds, never to be heard from again. That might just be the case for the movie I'm Your Man.
The film was released in December 1992, and was supposedly set to showcase new interactive cinema technology that had been developed by Loews Theatres in the US. As such, the movie premiered at a specially-equipped Loews cinema in New York City, where audiences were charged $3 a seat for the 20 minute movie.
The gimmick, though, was that they could choose how the story panned out. Written and directed by Bob Bejan (who also voiced Michaelangelo on a pair of Teenage Mutant Ninja Turtles albums), I'm Your Man offered audiences 68 moments in the film where they could determine what happened next. They did so via specially fitted joysticks mounted into their seats, and roughly every 90 seconds, they would have to make another story selection.
The film itself cost around $370,000 itself to make, and then there was an outlay of $70,000 to fit out each screen to play it.
Early signs of success were positive, too. Premiere magazine in January 1994 reported that audiences tended to watch three showings on average, to see the different ways the story played out. Furthermore, in 35% of showings, the villain won out at the end of the film.
That said, critics quickly sniffed at I'm Your Man, although in truth, there was plenty to sniff at. Bejan reportedly only shot one take of each scene, and rattled through the film's production in six days flat. It'd be fair to say that the performances too weren't quite Oscar-standard.
That said, there was enough interest to warrant a second such interactive movie. Mr. Payback would follow in 1995, written and co-directed by Bob Gale (who co-wrote the Back To The Future trilogy). This time, Christopher Lloyd took one of the lead roles, and the film was (wrongly) billed as "the world's first interactive movie."
Critics had their knives fully out this time, with Roger Ebert for one declaring it the worst film of 1995. Interactive movies, at least on cinema screens, disappeared almost as quickly as they appeared.
There was a brief resurgence, as the advent of DVD afforded fresh opportunities. As such, I'm Your Man got a 1998 DVD release, in an attempt to revive the interactive DVD. But again, it never caught on, and the idea this time would not be revived. If anything, videogames such as Until Dawn have started doing the job better.
Here's the intro to I'm Your Man that audiences saw in cinemas back in 1992….