News
The 10 Worst Blockbusters Of The Last 10 Years
What's the worst Hollywood blockbuster of the last decade? We count down the list from ten to one...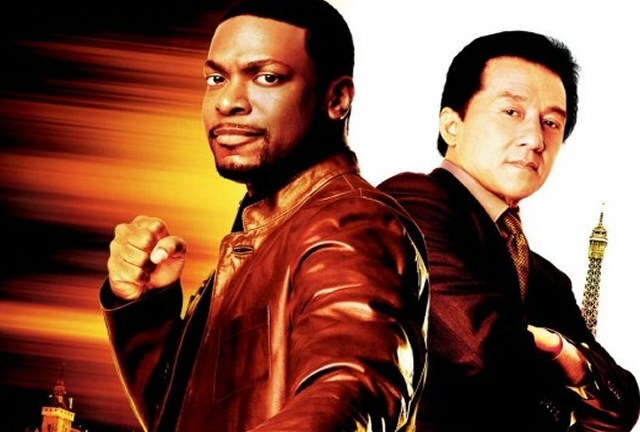 There's nothing really that beats the experience of a huge budget blockbuster movie when it all goes to plan. And yet, especially in recent times it seems, so many times it's failed to go to plan.
The films in this list thus have several things in common. Firstly, they were each studio tentpole pictures. Secondly, they had lots of money lavished on them. And thirdly, they all took at least $100m at the US box office.
Before anyone starts commenting about Batman & Robin and Speed 2 not being on the list, this collection runs from 1998 to the present, so that pair of otherwise dead-certs don't feature. But this lot do…
10thCharlie's Angels: Full ThrottleIt was nearly a Matrix film that kicked the list off, but there were enough supporters of Matrix Reloaded to just keep it at arm's length. Instead, here's the film that's surely the reason why people shudder when McG's name gets attached to a movie. The first Charlie's Angels was a hoot, a nice balance of over-the-top action and fun. This sequel feels like a technical exercise in just what computers and cameras can do, more of a knob-waving show reel of effects and stunts than anything in the least bit strung together. McG probably enjoyed it a lot, but sadly, he forgot to invite the vast bulk of his audience to the party.
9thOcean's 12The only one of our list not to be released in the summer, Ocean's 12 was the quite expensive, high-profile sequel to the deliciously cool remake of Ocean's 11. With a cast boasting Messrs Clooney, Pitt and Damon, along with Julia Roberts and Catherine Zeta Jones, hopes were high even for at least some entertainment. And, to be fair, in the first half, the film sort-of delivered. But from a certain point, it become a self-indulgent smug-fest, packed with in-jokes and tomfoolery that may have seemed fun in the pub after shooting, but was quite horrifyingly bad for those who'd stumped up for a ticket. Ocean's 13, fortunately, was a healthy, and necessary, improvement.8thThe Mummy ReturnsThe golden rule of a blockbuster sequel: never, ever, be tempted to add a small kid to the cast. Blues Brothers 2000 tried it and failed. The Mummy Returns? "My dad is going to kick your arse", squealed the little brat in this one, and it was downhill from there. A pity, because the first Mummy film was a hoot, and Brendan Fraser is a great blockbuster leading man. But this emptying of a hard drive onto the big screen just never gave us decent time with the characters, and ended with some of the worst special effects work you'll ever see in such a high budget production. A terrible movie.
7thThe Perfect StormGeorge Clooney and Mark Wahlberg united far more successfully with Three Kings, but The Perfect Storm is the absolute prime example of it all being in the trailer. That one special effect, of a boat at the top of a huge wave, was the best bit about the film, but by the time we got to that, most of the audience had long since written the film off as a bad choice. The key problem? It was, simply, dull and boring, and this from director Wolfgang Peterson, who previously gave us Das Boot and In The Line Of Fire (but has since given us, er, Troy, which nearly made this list too).6thStar Wars Episode II: Attack Of The ClonesIt's easy to knock the Star Wars prequels, and many have made it a chosen sport to do so. Not us, though. That said, the day this writer forked out the best part of a tenner for a night out in front of Attack Of The Clones ranks as one of his very worst movie-viewing decisions. Clones is the one that deals with romance, and you can't help feeling that if George Lucas tried to woo a real life woman with the words he penned for Episode II, he'd be a very, very single man. The film bursts into life towards the end, but that's after wading through a lot of self-important tripe, that leaves you begging for the return of a Han Solo character to add some entertainment. Sadly, he never arrives.5thVan HelsingStephen Sommers isn't a bad director, but Van Helsing took everything that was bad about The Mummy Returns and just multiplied it a bit. A festival of special effects with pretty much no core whatsoever, not only did Van Helsing waste some fine characters, the film had the feel of being round someone's house while they were playing Xbox, yet they wouldn't let you have a go. It all looked very impressive, yet felt desperately remote, and simply not much fun.4thMen In Black 2If the second Men In Black film had been transposed into something like the Police Academy saga, then it would be torn apart for photocopying the script of the last film, making a few changes, and then sitting back and counting the cash. But that didn't happen. Because while critics hardly warmed to one of the most cynical sequels of recent times, the box office tills were kept extremely busy, leaving open the possibility of – shudder – a third film in what should have been a very promising series.3rdRush Hour 3It took a long time to bring the project together, and involved huge sums of money going to Messrs Chan, Tucker and Ratner. At least Jackie Chan had the good grace to concede that the film wasn't much cop, but for the rest of us, this was a disastrously diluted buddy movie. The original, to be fair, was far from a masterpiece, but at least it was half-way to fun. This, however, was a lazy, boring retread, that deserves to kill the franchise stone-dead. What Brett Ratner will do with Beverly Hills Cop 4 is best filed as a bit of a worry.
2ndPlanet Of The ApesAnother one that must have been a good idea at the time. The Planet of the Apes movies first time round have proven to be a good source of income for Fox, so the idea of a 'reimagining', with Tim Burton at the helm, should have been enough to kick-start the franchise over again. But it wasn't to be. Reportedly beset by regular studio interference, the finished product boasts high production values, but little in the way of entertainment for the viewer. And the ending? Let's just say it's good that the critical response killed the chance of a sequel stone dead.1stWild Wild WestIt's a tough fight for the top spot, but this disastrous reunion of Will Smith with his Men In Black director Barry Sonnenfeld (who previously gave us the gleeful Addams Family films) is as bad as blockbuster cinema has got in the last decade. The title tune is the best thing about it, as Kenneth Branagh phones in one of the worst Brit-villain performances we've ever seen, while even Kevin Kline and Salma Hayek can't inject much energy into this turgid mess. The giant spider, as described by Kevin Smith in his An Audience With Kevin Smith DVD, is the moment we all should have got the hint and left.
Thoughts? Opinions? Head to the comments below…
More lists…
28 Sequels Later: more films you didn't know were coming23 TV shows heading to the big screen13 videogames being made into films7 shots horror filmmakers should never be allowed to use again30 Upcoming Movie Sequels You Didn't Know About10 most depressing movie endings22 added sequels and remakes that you didn't know were comingIf Terminator 4 can be PG-13, then why can't these?