Features
The 10 underrated film performances of 2012
As ever, some spectacular performances were overlooked in this year's rush of movie releases. Here's Mark's pick of the most underrated...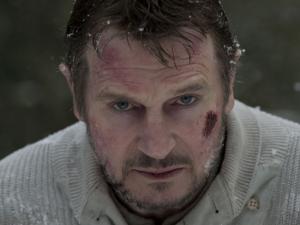 With the awards season gearing up for the big, corpulent, back-slapping ceremonies throughout January and February, we're hurtling towards the end of another cinematic year with the usual sense of anticipation and predictability.
With Daniel Day Lewis' version of President Lincoln touted for acting plaudits, and every other Best Supporting Actress candidate preparing their best loser faces for when Les Miserables' Anne Hathaway scoops every gong going, there's little regard for the great performances in lesser-seen films, or genre cinema. And so, as I did in the previous two years, I've formulated a list of the performances that nobody is talking about in relation to the awards season.
I've tried to pick out turns that either went unnoticed in most reviews, or simply should have gotten more praise, with a cheeky honourable mention to get things going. It's less about the great performances that the Academy of Motion Pictures Arts and Sciences are sure to overlook, than it is about giving praise where it's due.
Awards are ultimately arbitrary, but here's our annual list of great performances that you might have forgotten about.
Charlie Creed-Miles: Wild Bill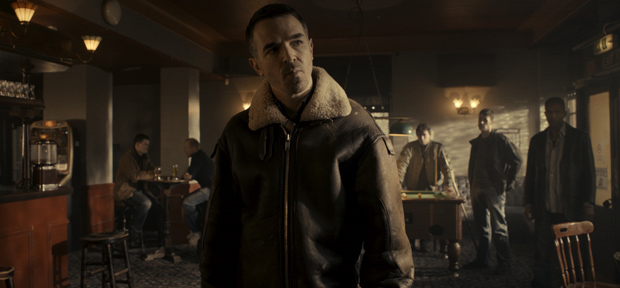 On the posters for Wild Bill, we see Charlie Creed-Miles holding his fists up towards us, with the title tattooed across his knuckles. If people didn't think much of Dexter Fletcher's directorial debut based on the impression left by this misleading poster, then we can hardly blame them. The fact is, the eponymous Wild Bill is a dad who's just got out of prison, and has to learn to look after his two young sons, played by Will Poulter and Attack The Block's Sammy Williams.
Initially planning to swan off and leave the bad influence of his East End former cohorts behind, Bill is reluctantly forced to keep Child Services from taking his kids into care. There's a flavour of post-modern western to this film, as Bill is determined to leave his violent ways behind, and Creed-Miles has no trouble making a potentially difficult character into a very likeable and relatable protagonist, building a believably begrudging rapport with Poulter and Williams. Not just one of the most underrated performances of the year, but one of the most under-seen films.
Lynn Collins: John Carter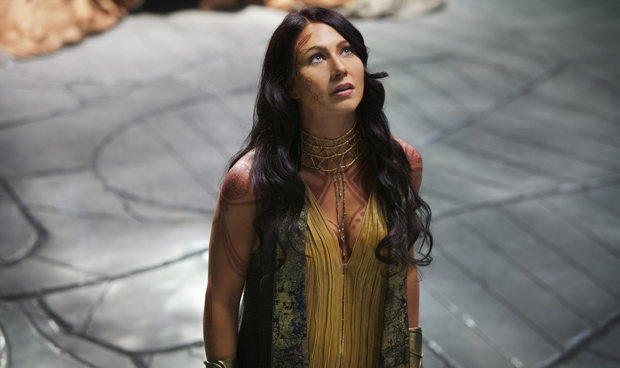 In the critiques of Andrew Stanton's big-budget sort-of-flop that don't whinge solely about how much money was spent on it compared to its box office return, there are some genuine problems with John Carter. That said, this writer personally quite liked the film, and found one of the indubitable highlights to be Lynn Collins' turn as a princess of Mars, Dejah Thoris.
John Carter's source material has been cannibalised in plenty of sci-fi films, but as the first straight adaptation, it looks as though it's ripping off those films instead – Dejah's passing similarity to Princess Leia is one example. In a year of strong, well-rounded female characters, Collins does a great job of portraying more than just a love interest, but a character with the smarts and resourcefulness to be the most watchable part of the film.
Liam Neeson: The Grey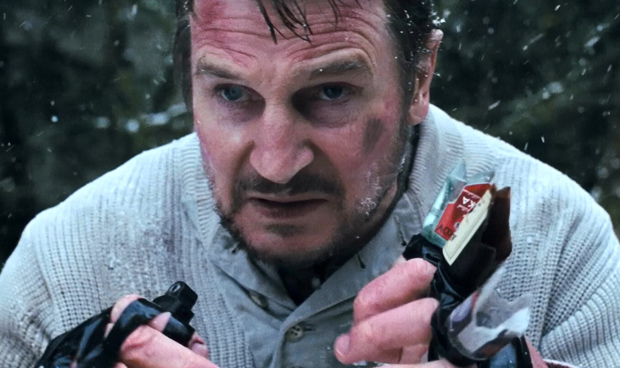 The Grey surprised most of us back at the beginning of 2012, by being less 'Taken, with wolves' than a rumination upon death and masculinity, within a classically horrible man versus nature scenario. There's a good male ensemble here, including Frank Grillo's nuanced supporting turn, but Liam Neeson gives his best performance in years as Ottway, a huntsman who helps a bunch of outcasts and ingrates to survive the unforgiving Alaskan climate after a catastrophic plane crash.
There's the requisite amount of wolf-punching, so as not to disappoint those who followed the misleading trailer, but there's more than just the usual gravel in Neeson's performance. When we first meet Ottway, he's suicidal, and once the film puts him in a situation where he will more than likely die, he finds the will to live. It's astonishing stuff, and it more than makes up for the rest of the rubbish that has carried Neeson's name in 2012.
Jack O'Connell: Tower Block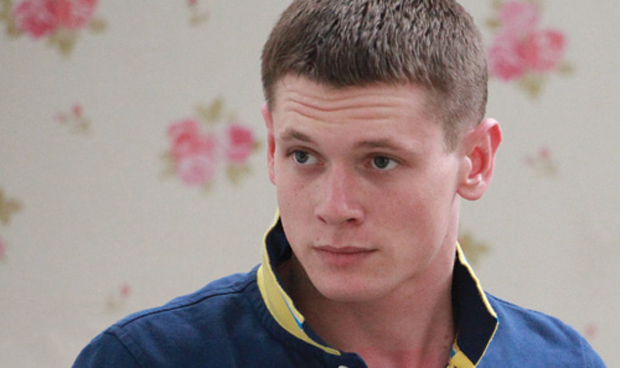 In a year packed with awesome high-rise siege movies like The Raid and Dredd, it's a shame that Tower Block, written by James Moran, was so under-seen. It's also the only one of those movies to make the main characters the ones who are besieged, by a sniper who traps the residents of a condemned tower block on the top floor and starts picking them off one by one.
Amongst them is Kurtis, a tyrannical bully who demands protection money from each of his neighbours. The character isn't new territory for Jack O'Connell, who's great at playing hard-faced, intimidating young men and then winning you back, but he's one of the things that makes Tower Block's uncomplicated unpredictability pay off. The film doesn't have the kind of mean streak that normally ruins these things, and O'Connell's shift from antagonist to likeable lead is the best of that.
Andrea Riseborough: Shadow Dancer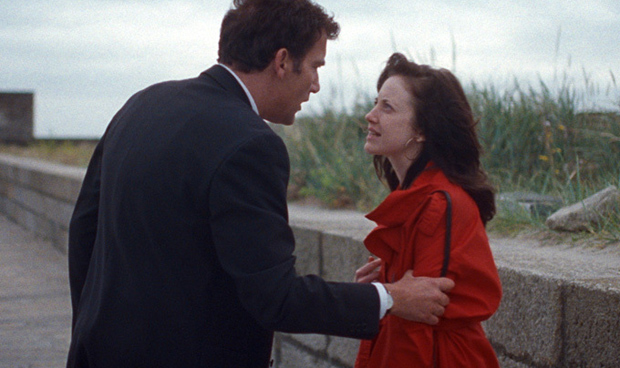 For someone who's trying to keep a big secret, that she's turned MI5 informant on her relatives in the IRA, Shadow Dancer's Colette doesn't half stand out in a bright red coat. But beneath that, the character is given so much more grit and resolve, thanks to a tough and mercurial performance by Andrea Riseborough.
Colette is beset on all sides, by the MI5 bods to whom she owes her freedom, and the terrifying enforcers who interrogate her about their suspicions of her, and Riseborough conveys both great fear and steely determination. This film was released in cinemas just towards the end of the summer blockbuster season, and it made a great palate cleanser before the autumn, and it's only a shame that people aren't still talking about Riseborough's performance as one of the best of the year.
Michael Shannon: Premium Rush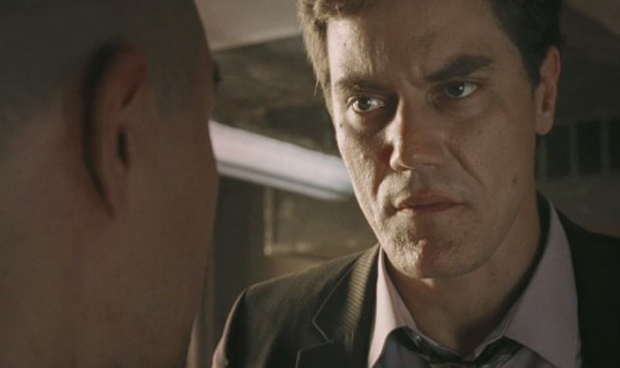 Another film that deserved to be more widely seen was David Koepp's Premium Rush, an action film with a rock-solid script and a wickedly unusual sense of humour, which seemed lifted directly from Looney Tunes. While Joseph Gordon-Levitt's character is nicknamed Wiley, he's really more like the Road Runner of the piece. His Wile E. Coyote is Michael Shannon's Detective Bobby Monday.
His perseverance in chasing down Wiley for an all-important gambling ticket should suggest a loyalty card with the Acme corporation, and Shannon's bulging eyes and charismatic rage makes him hugely enjoyable to watch as this asshole of a villain. He's a credible and violent threat, but we keep on laughing at his mistakes. For my money, Shannon also gives the single best delivery of any line in 2012, when he says "I'm chasing a kid on a bike! Heh heh!"
Suraj Sharma: Life Of Pi
Although this is seen as one of the big awards contenders, praise for the film's young lead seems much more scarce. Irrfan Khan plays the older version of Pi, in a framing device that, funnily enough, spoon-feeds us the same points about faith and existence that The Grey so powerfully implied, but Suraj Sharma plays the Pi who undergoes that experience.
For a large portion of the movie, he's surrounded by the sumptuous special effects that have received so much acclaim, but to put those aside for a moment, his performance is all the more impressive for it. His main co-star is a CGI tiger, and while a lot of digital characters are motion-captured nowadays, he's essentially acting opposite nothing, and his understated performance is truly compelling.
Seann William Scott: Goon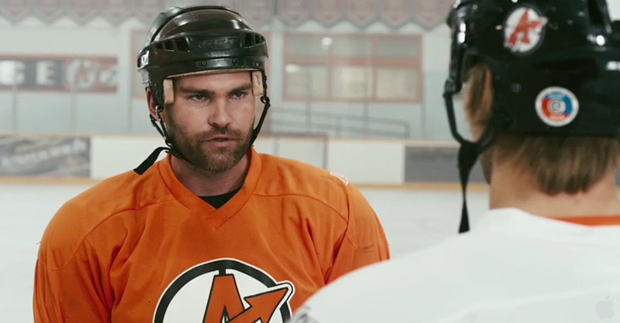 This one is a favourite for a fair few writers on Den Of Geek, and it proved to be quite a delightful surprise back in January. Once again, the posters show off Seann William Scott's battered, grinning mug, and gives much less context to what is actually a rather sweet sports comedy. Scott plays Doug, a bouncer whose principal talent of thumping people helps him to become a hockey enforcer.
Crucially, he's actually a pretty gentle soul, and understands the world in very simple terms: friends, and people who are trying to hurt his friends. If you're his friend, he's as sweet a buddy as you could ever want. If you're trying to hurt his friends, he's going to punch the shit out of you. Scott, who's been playing characters in the mould of Stifler since his breakout in American Pie, gives his best ever performance here, and complements a film that, while dumb and fun, has more going on than meets the eye.
Benjamin Walker: Abraham Lincoln, Vampire Hunter
Abraham Lincoln, Vampire Hunter is the worst film on this list by some distance, but with everyone applauding Daniel Day Lewis' dramatic turn in Lincoln, it seems only fair to recognise the highlight of its big, stupid genre counterpart too. Benjamin Walker played the 16th President of the United States very well, and he makes a magnificent comedic straight man in a film that suddenly decides to stop being funny at the halfway point.
It's not Walker's fault that the film is played so straight, and while he's as good at playing the stern statesman the film wants him to be, he's very endearing as a more Bruce Campbell-esque version of the character early on, when vampires are being dispatched inventively, and the fights are specifically choreographed so that he doesn't always have the upper hand. If only the film had been more Army Of Darkness than Van Helsing, he might have been onto a cult classic.
Emma Watson: The Perks Of Being A Wallflower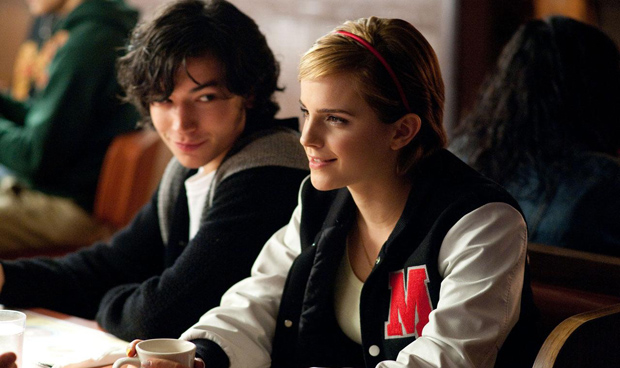 There's only one scene in The Perks Of Being A Wallflower where you're not sure that Emma Watson's American accent is working. Weirdly, it's her very first scene, which makes me wonder how they shot the film, and why this discrepancy is there. Other than that, Watson does a great job in a teen movie that satisfactorily avoids most of the usual mistakes of the genre.
In another film, Watson's Sam might have been a Manic Pixie Dream Girl. She listens to The Smiths, but the film is set in the 1990s, so we'll let them off for that. Sam and her step-brother (Ezra Miller, also superb) aren't there to inspire Logan Lerman's Charlie to get on with his goals, but to bring him out of a real depressive streak, and the freedom they give him is rapturous. Watson, in the least eventful or life-endangering school year that she's ever committed to film, shows off more range than ever before, and is one of the more likeable aspects of this likeable teen drama.
—
I for one was frustrated to see that these performances didn't get more kudos, so it must be maddening to see if I missed out any performances that you particularly hoped to see in an article called The 10 underrated performances of 2012 (Michelle Ryan, for instance, deserves lots of praise for her turn in The Man Inside). If you want to advocate an undervalued player, leave your suggestions in the comments. Let's see if we can't get them an award nomination of some kind…
Follow us on Facebook and Twitter for news, reviews and trailers revolving around the world of geek.