Features
The 10 low-budget surprise hits of the last decade
In spite of their relatively small budgets, these films captured audience imaginations. Rob lists his pick of 10 low-budget surprise hits from each year of the last decade...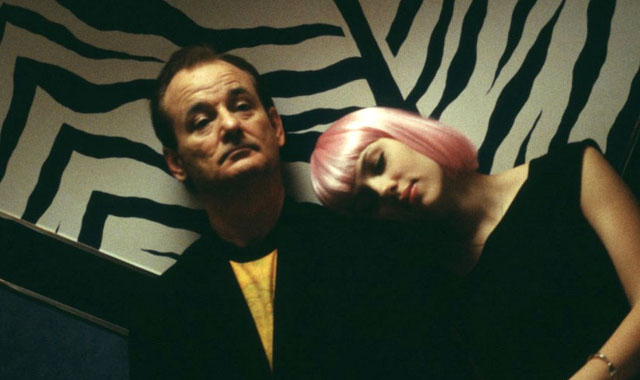 In the recent past, it was possible to see a trailer at the cinema for a film you'd never heard of. Today, the internet has given studios the opportunity to saturate the marketplace until everyone, everywhere knows what's coming.
It's also a common complaint that not only does film marketing aggressively pursue public awareness, but it also uses as many money shots or key moments to shout, 'you can't miss this', regardless of the plot points or surprises that might be given away.
Somewhat related to this marketing process is the ever more common practice of predicting success – let's face it, it's hard not to get caught up in forecasting next year's successes and failures, and there are undoubtedly some who would see this as a way to fashion a self-fulfilling prophecy. The marketing tries to impact predictions, the predictions then give confidence to the studios to increase the marketing, and round and round we go.
It is therefore rare to get a genuine surprise; something that comes along and grabs your attention through no other means than by simply being very good (or, admittedly, sometimes very bad). Below are ten films, one from each of the last 10 years, that I deem to be the biggest surprise success.
It's my list – so I'll set the rules, and although critical recognition and genre impact are important aspects of success, the film's gross remains an important indication of attendance and popularity – and when we're talking about success, numbers remain ever important.
10. My Big Fat Greek Wedding (2002)
Budget: $5,000,000. Final Worldwide Box office: $368,744,044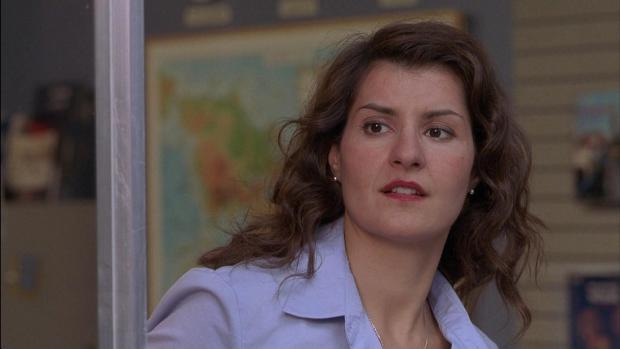 Although a Tom Hanks produced film, Greek Wedding had a small budget, a director (Joel Zwick) more known for his TV credits than his films, a relatively small cast (both in numbers and in film experience) and was based on a one-woman stage show (by Nia Vardalos) that, although critically lauded, wasn't significantly successful.
Opening againstThe Scorpion King and Murder By Numbers, it failed to make any impact, only making 20th position in the US domestic chart. By its fourth weekend, it had begun to slowly rise up the chart, and was just about to make a return on its meagre budget. Astoundingly, it didn't actually break into the top ten until its 15th week of release, with a total gross of $35 million.
By its 20th week, it had reached number two, where is stayed for three weeks and would then remain in the top 10 for another 10 weeks. No other film has enjoyed that kind of longevity and success with so little initial fanfare. Word of mouth was incredibly important, as was its position as counter-programming to some of that summer's major blockusters.
I talked about self-fulfilling prophecy at the top of this article, and I think an element of Greek Wedding's success was that it gradually became famous for being the 'little film that can'; people wanted to see what the fuss was all about.
In the last ten years, I believe this film has probably been the biggest 'sleeper' we've had, especially in terms of gross. However, it remains largely relegated as a 'point of interest' instead of a genre classic, and demonstrates that a film's success can be dependent on that old maxim, being in the right place at the right time.
9. Lost In Translation (2003)
Budget: $4,000,000. Final Worldwide Box Office: $119,723,856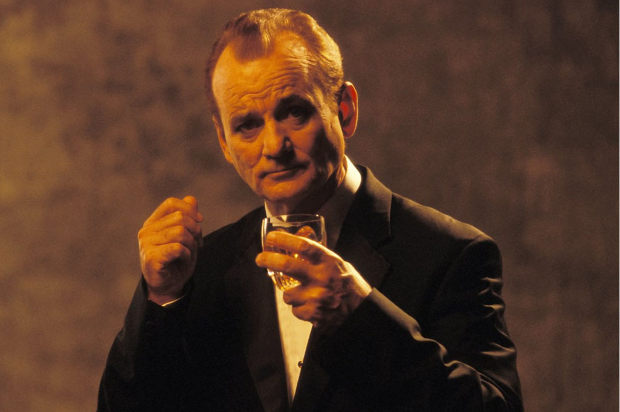 Lost In Translation had interesting people working on it, both behind and in front of the camera. An up-and-coming Sofia Coppola, a Bill Murray whose recent CV looked a little lacklustre, and a Scarlett Johansson who was still in the early part of her career – it wasn't a group that got many excited at first glance.
However, once the film started showing at festivals, word soon got around that this was a quality flick, with great performances all round and a story that had tremendous heart. The relationship between Murray and Johansson's characters seemingly affected people in different ways, and the parting kiss and unheard declaration grew to be a point of real discussion.
The film fared better internationally than in the US, but with a substantial return on what was a meagre budget, it's hard for this film to be called anything other than a box office success.
8. Fahrenheit 9/11 (2004)
Budget: $6,000,000. Final Worldwide Box Office: $222,446,320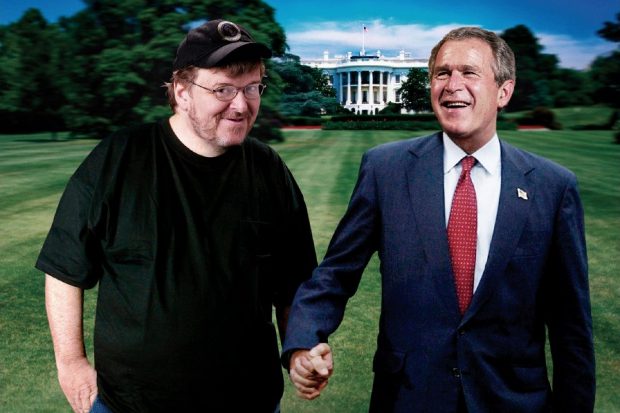 Moore's Bowling For Columbine, released two years earlier, had already courted both critical acclaim and controversy, but this was nothing compared to what was to come with Fahrenheit 9/11. Documentaries generally aim for a specific audience, but so great was the international public interest on the events leading up to and post 9/11 that this documentary became the highest grossing documentary of all time.
Considering the subject matter, was its success a surprise? Perhaps not, but when you consider that in that year this film out-grossed such popular movies as Dodgeball, The Terminal and Lemony Snicket, I think the scale of its success was beyond anyone's expectations.
7. March Of The Penguins (2005)
Budget: $8,000,000. Final Worldwide Box Office: $127,392,693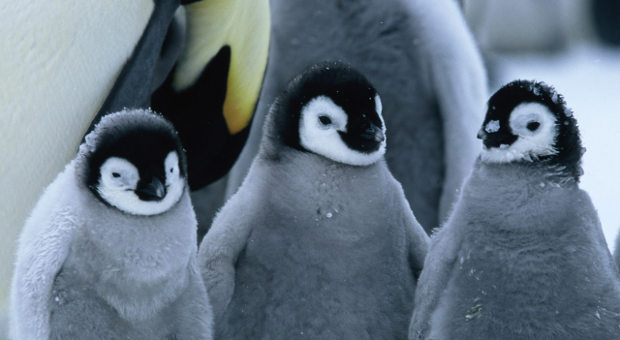 Another documentary, and another film that captured imaginations. Unlike Fahrenheit 9/11, the subject matter was neither political nor controversial; it was just about the survival of emperor penguins. It wasn't even animated. They didn't even dance.
The film stayed outside the top ten for six weeks before finally generating enough word of mouth for it to reach number six. From there, it suffered minimal drops (approximately three to 12 per cent a week) which is simply unheard of, even for the most popular mainstream films.
6. Little Miss Sunshine (2006)
Budget: $8,000,000. Final Worldwide Box Office: $100,221,296
This is a great example of a movie benefitting from performing well at a film festival. At the 2006 Sundance film festival, the $10 million bid submitted by Fox Searchlight was one of the biggest deals ever completed outside Hollywood. It was also a clear indication that Fox had high hopes for the film, although considering its subject matter that deal, even today, still looks risky.
Despite the initial outlay, Little Miss Sunshine was always going to rely on critical reception and word of mouth, as selling a film with such dark comic sensibilities would have been a tough ask. This was reflected in its initial box office; the film did crack the US top ten on initial wide-release (it placed seventh) but, as we've already seen in most of the other films on this list, once word got out, its gross percentages sharply rose.
5. Juno (2007)
Budget: $7,500,000. Final Worldwide Box Office: $231,411,584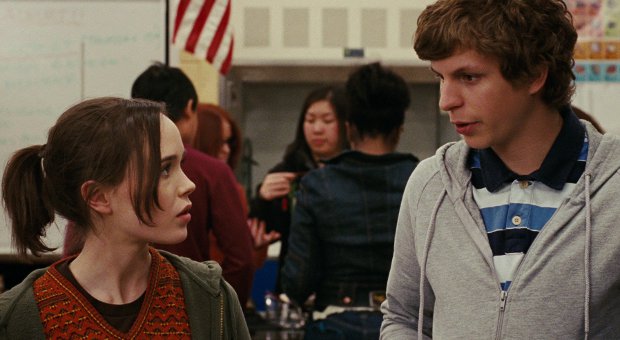 This film probably has the humblest of beginnings out of all the movies on this list. Jason Reitman had yet to have a theatrical release (Thank You For Not Smoking was just about to come out), the script was a sample to show off Diablo Cody's writing prowess, and the budget was very low.
Yet despite the inauspicious start, and despite its controversial subject matter, Juno surpassed everybody's expectations. A limited release raised hopes significantly, with various critics calling it the film of the year. This abundance of critical favour propelled the film to a fifth place wide-release opening, and within a week it had moved up to number two. From there, it showed below average drops and received the appropriate awards bump to maintain its position in the chart for a very long time.
4. Slumdog Millionaire (2008)
Budget: $15,000,000. Final Box Office: $377,910,544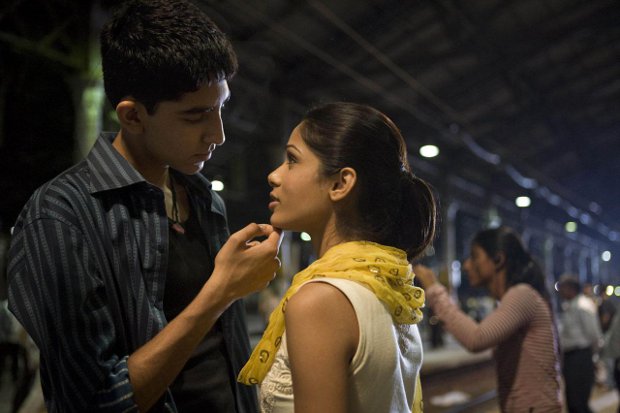 Danny Boyle has a loyal following, and some genre classics in his back catalogue – as such, it's probably fair to say that any Boyle film would garner some interest, and could probably stretch my definition of a 'sleeper'.
However, no one truly expected the impact this film would have – either critically or commercially. After all, if you had to take a bet on what would perform better, a film about zombies that would reignite an entire genre ($82 million worldwide gross) or a film about the TV series Who Wants To Be A Millionaire, I know which my money would be on.
Its low budget highlighted the humble expectations, which was similarly reflected in a modest, limited opening – Slumdog was unable to breach the US top ten on going to a wide release. However, demonstrating what has been a particular trend for the films on this list, instead of a decreasing percentage of gross, the numbers started to increase. It went from 11th to fifth in four weeks, spent two weeks losing slight gross, and then received an enormous awards season boost that catapulted it from 9th to third at the US box office.
3. Paranormal Activity (2009)
Budget: $15,000. Final Box Office: $193,355,800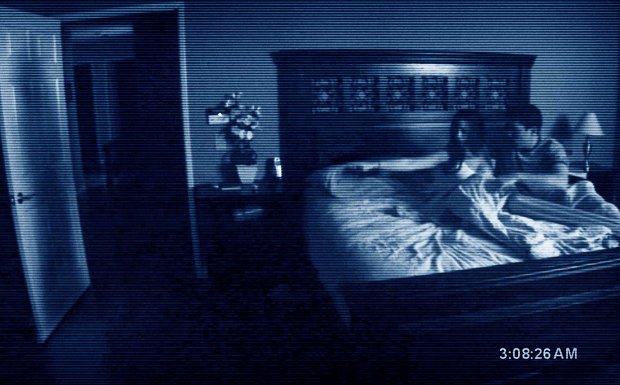 Ah, the found footage/surveillance cam genre. Cheap to make, and almost throwaway in their execution. Paranormal Activity was different in that it was good, and when I say good, it was a supernatural film that was damn scary, which is not always a given in today's over-stuffed horror market.
The release may not have been perfectly timed to hit Halloween (it had been out on a limited release for three weeks), but it certainly benefitted from its proximity. It opened at number three on wide release, but then rocketed to number one a week later, dislodging the Saw franchise from its seemingly perennial number one Halloween slot. Minimal drop-offs (unheard of for modern horror films) saw its success continue for the next few weeks, as well as it becoming the Halloween horror franchise to watch.
2. The King's Speech (2010)
Budget: $15,000,000. Final Worldwide Box Office: $414,211,549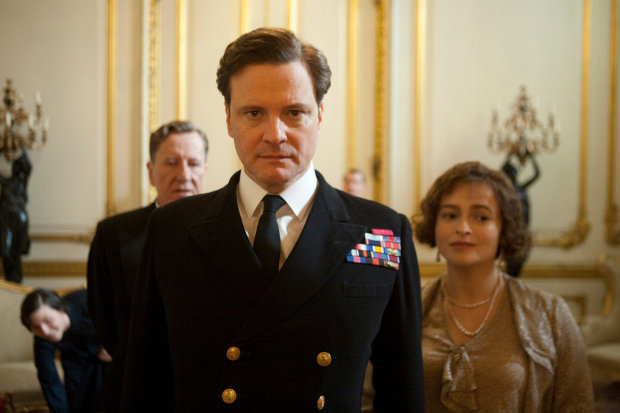 Sleeper hit? The King's Speech? But it was huge, you say. It may have been huge, but it started small. Directed by ex-Eastenders man Tom Hooper, who had only The Damned United to his name prior to The King's Speech, the film's meagre budget (especially for a period piece) reflected the intent of the filmmakers – make a small film about a stuttering king and fill it full of heart.
The problem was, people loved it, but they loved it only after they heard that other people had loved it. The proof: the opening weekend (despite a limited release almost a month prior) could only manage 11th place (US domestic), with approximately $4 million. As is often the case when a film gets people talking, (and undoubtedly the controversy over the harsh classification due to language would have helped), the audience figures started to increase.
A post-oscar bump helped it to reverse a slow percentage decline, and The King's Speech managed a total of 11 weeks in the top ten after its wide release.
1. Drive (2011)
Budget: $15,000,000. Worldwide Box Office: $76,175,166
2011 was a difficult year from which to choose an outright surprise hit. Films like Attack The Block and Troll Hunter came from nowhere and won significant critical praise as well as genre appreciation, but commercially, they failed to make much impact.
Director Nicolas Winding Refn's Drive, on the other hand, had it all: appreciation from both the movie paying public and critics alike (despite its unfair Oscar snub). Opening in the post-blockbuster slump and pre-Oscar bait season, Drive was a hard sell. Refn had won limited commercial success with Bronson and Pusher, but he was certainly not a household name.
Ryan Gosling's star was already rising with Golden Globe-nominated performances for Blue Valentine and Crazy Stupid Love, but he was still in need of that one film that would catapult him onto the A-list. Drive won significant buzz at early press screenings across the world, including an emphatic success at Cannes, but despite the marketing highlighting a high-action Fast And The Furious style film, it was ultimately hard to mask its slow-burning drama.
Various online communities started to champion the film, and no doubt the limited competition at the time (Lion King 3D remaster and Contagion were its prime opponents) meant that there was certainly space at the box office for it find an audience – and find them it did.
Follow our Twitter feed for faster news and bad jokes right here. And be our Facebook chum here.