News
The 10 best directors working in Hollywood right now
Which are our choices for the best helmers Hollywood has, based on current form? Let the debate begin...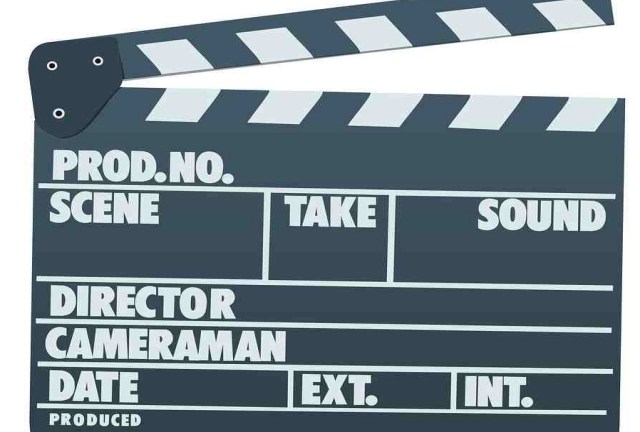 It's often said that film directors go through ups and downs throughout their careers, as everyone's career does, and it's with this in mind that we present the first annual list of Den Of Geek's take on which are – right now, based on current standing and output of the past few years – the best ten directors working in Hollywood. There might just be a few surprises, but these are the directors whose next films we are desperate to see…
1. Paul Thomas AndersonHe doesn't make many films, but when he does, they tend to be bold, and never fail to deliver to some extent. There Will Be Blood was an astonishing tour-de-force, as bold, brilliant and flawed a film as anyone twice the age and experience of Paul Thomas Anderson could produce. That he wrote the screenplay too, and produced a staggering film that stands apart from the output of the last few years makes him, for us, the best and most exciting director currently at work in Hollywood.2. Brad Bird
Brad Bird is about to switch to live action with his forthcoming project, 1906 (the story of the San Francisco fire of the same year). But there's no director working who has so soundly hit the bullseye with their last three films as Bird has done. 1999's The Iron Giant remains an undiscovered treasure for most people, but the huge mainstream success of The Incredibles and Ratatouille is what most know him for. That they are arguably the two best animated films of the last five years tells its own story.
3. Christopher Nolan
The most exciting director of blockbuster cinema right now, Nolan's last three films – Batman Begins, The Prestige and The Dark Knight – have catapulted him to the top table of Hollywood, and rightly so. Seemingly unconcerned by the trappings of major film projects, Nolan's movies are confident, assured and damn near brilliant. Don't forget too that this is the man behind the fine remake of Insomnia, and the still-puzzling Memento. There's not a studio in Hollywood that won't have sent him a script this year.4. Paul Greengrass
Not content with breaking the laws of a trilogy by having the films get better as they go along (Bourne Supermacy, Bourne Ultimatum), Paul Greengrass also directed the outstanding, respectful United 93.
His action sequences in Bourne were breathtaking, but his documentary-styling and airtight direction has lifted every project he's stepped behind the camera for. Greengrass is currently in post-production on Green Zone, which again reunites him with Matt Damon, and then it's hoped that he can be tempted back to the Bourne franchise. With a bit of luck, though, he's just the kind of director that's on fast dial of every Hollywood studio with some decent material.5. Clint Eastwood
For our money, Clint Eastwood the director has eclipsed the actor many times over (and don't get us wrong: we love Clint the actor, too), with an output over the past decade that the likes of Scorsese and Spielberg can only aspire to. Granted, Flags Of Our Fathers and Letters From Iwa Jima weren't perfect, but the sheer audacious nature of the project was remarkable, and the latter of the two really is some film. Million Dollar Baby and Mystic River round off the last five years of his output, and his next – Changeling – hits the UK in January.
6. Guillermo del Toro
Hellboy II, by the director's own admission, was the first time that he brought the full confidence of his Mexican films to a Hollywood production, and it was all the better for it. Del Toro's output over the past half decade or so hasn't been entirely Hollywood-centric, but even when he left town to make Pan's Labyrinth, he produced an original, daring film that brought in both the plaudits and the bucks. His two Hellboy movies show him entirely at home in big-budget cinema, and the fact that he's off to make a pair of Hobbit movies now is the icing on a very tasty cake. A genuine original.7. Martin Scorsese
It's been a bumpy time of late for Scorsese, and while he remains arguably the finest American film director on the planet right now, The Departed remains his best film of recent times, and that wasn't the great man at his Goodfellas or Taxi Driver best. The Aviator was an okay, seemingly awards-driven biopic, Gangs Of New York was messy but contained flashes of genius, while his Stones flick Shine A Light wasn't setting the world alight. His next movie, however, looks fascinating, his adaptation of a Dennis LeHane novel with the film Shutter Island, and even on an off day, he's the better of 99% of his peers.8. David Fincher
Zodiac had its fair share of detractors as well as admirers, but Fincher has long since put the experience of Alien 3 behind him, and consistently delivers interesting, bold pieces of cinema. He's not as prolific as some on this list – there was a five year gap between Panic Room and Zodiac – but his next flick, The Curious Case Of Benjamin Button is all set for a Christmas debut. Given that Fincher, even below his best, has always delivered something of real interest, he's most certainly one of Hollywood's finest right now.
9. Marc Forster
As he brings his first big blockbuster gig to a close – the small matter of the next James Bond outing, Quantum Of Solace – Marc Forster has already clearly earned the trust of some of those who sign the big cheques. But then, as anyone who sat through the only film to give Will Ferrell an outstanding central role – Stranger Than Fiction (Anchorman was an ensemble piece) – and the delightful Finding Neverland can testify, Forster is a diligent, exciting director, and fast rising up the greasy pole of Hollywood…10. Steven Spielberg
The last time we were really enthused about a film that the great beard directed was Minority Report, way back in 2002. Since then, War Of The Worlds divided us pretty much down the middle, The Terminal was tepid, Munich was skilful, hard-going yet strong and Indiana Jones just all seemed a little too easy, borderline lazy. On the basis of his astounding back catalogue, a new Spielberg movie will always prick our ears up, but – Munich aside, perhaps – it's been some time since he's been near his best.Bubbling under:Joel Coen: a brilliant, brilliant director who would eat up the number 11 slot. What just worked against him was the collection of films that he made just before No Country For Old Men, yet nonetheless, he's almost a cert for next year's list.
Tim Burton: we remain huge fans, but for us, Burton hasn't anywhere close to his best in recent times, despite the glee of Sweeney Todd. 1994's Ed Wood, however, will take some beating…
Jason Reitman: very much on his way up, off the back of Thank You For Smoking and Juno. He needs one more hit, surely, to break into the top tier of the power list.
Edgar Wright: Shaun of the Dead was better than Hot Fuzz, granted, but the combined weight of both have made Edgar Wright a very much in demand man. Rightly so..
Richard Linklater: The Before Sunrise and Sunset films remain his best, but Linklater's willingness to cross genres and experiment makes him one of our favourites.
Danny Boyle: another expert at crossing genres, Boyle gets more and more interesting with each flick, and save for a daft ending, Sunshine is as good a piece of sci-fi as we've seen on the big screen in years.
Alexander Payne: one film in the last five years keeps him off the list for now, but the fact that that movie was Sideways keeps him in this spot here. A brilliant director, and we can't wait for his next film.
Ridley Scott: more prolific now than he's ever been, Ridley Scott is continually making good to very good films, and long may he continue to do so.
Wes Anderson: an audience divider, and The Darjeeling Limited did little to win back those who felt he's not got near Rushmore since. We love Life Aquatic ourselves, and Anderson is very much an original, fascinating talent.
Sam Raimi: Spider-man 2. The reason he's mentioned here. Spider-man 3. The reason he hasn't jumped any higher.
David Cronenberg: Eastern Promises and A History Of Violence have raised Cronenberg's currency to a level it's not been at for years. Deservedly so…