News
That Time Roger Corman Took LSD for The Trip
The Trip director Roger Corman admits that if he adapted his LSD Trip to film, everyone would want to drop acid.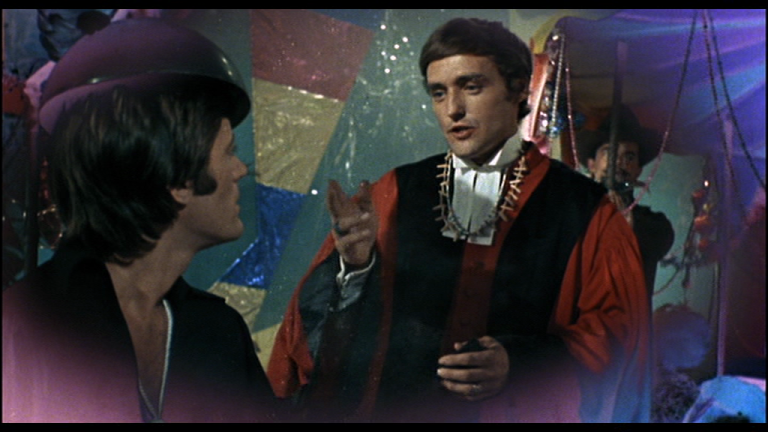 Roger Corman took movie audiences on a cinematic hallucination in the summer of love. The man best known for the series of Edgar Allen Poe films that put American International Pictures on the map directed The Trip, which came out in 1967. Corman says he had to go in search of a bad trip because his own chemical excursion was too much fun for mass-consumption.
Corman has said on a few occasions that he threw a big party in Big Sur, California, to drop acid as part of his director's preparation for the film The Trip. Though anyone who saw Viking Women vs. The Sea Serpent might have assumed he'd already done it. Joe Dante will put that story on screen in his upcoming film The Man with Kaleidoscope Eyes, which is set to start production in 2017.
Roger Corman spoke with Den of Geek while promoting Death Race 2050, and we asked whether his movie The Trip might have inspired future psychenauts.
"Well, on The Trip, LSD was new," Corman said. "I took an LSD trip. My only problem after taking it was I had such a wonderful trip, if I based the picture on my trip it would be propaganda for LSD."
The renowned horror director's trip was too much fun to make scary. He needed input from people who had bad trips.
"So I talked to other people who had trips. Jack Nicholson who, at the time was a good writer and had written some good scripts for me. He had experience with LSD. So I chose Jack to write the script. We put together some experiences I had, some experiences he had and also Peter Fonda and Dennis Hopper's."
The Trip starred Peter Fonda and he was the master of the bad trip. He was the man who inspired John Lennon to write the acid masterpiece "She Said, She Said" after persistently killing his buzz by recounting the time he died after accidently shooting himself with a gun. He made the Beatles' rhythm guitar and mouth organist "feel like he'd never been born."
The son of Henry Fonda plays a young television commercial director named Paul Groves who drops acid at his friend John's (Bruce Dern) place for the first time after while stalling over getting divorced from his wife Sally (Susan Strasberg). The film had a tinge of autobiography in it. Nicholson would go on to star in One Flew Over The Cuckoo's Nest, written by another psychedelic aficionado, Ken Kesey.
Corman's chemical compilation passed the acid test. It managed to capture everyone's experience.
"I remember saying one time, 'who's trip is this about?' And it was everybody's trip," Corman happily recounted.
Joe Dante has been trying to bring The Man with Kaleidoscope Eyes to screens for a decade. He recently staged a read through in Los Angeles with Bill Hader playing Corman, Ethan Embry as Nicholson, Jason Ritter as Fonda and Claudia O'Doherty as Frances Doel.
You don't have to drop acid to dig what Corman is peddling at the moment, Roger Corman's Death Race 2050 though it probably wouldn't hurt. It is available on Blu-ray, DVD, Digital HD, and Netlix.