Reviews
That Mitchell and Webb Look: series two DVD review
Is that still Numberwang? James finds the boys have lost very little steam in their second sketch-show outing…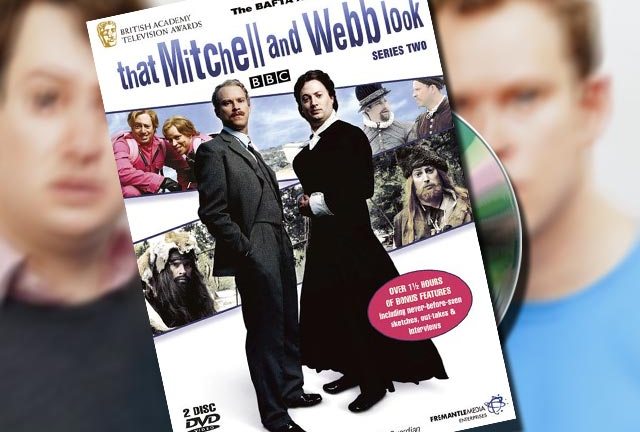 The second series of Mitchell and Webb's sketch show had much to live up to, after the first series transformed them from being "those two funny-lookin' guys from Peep Show" into mainstream comedy icons in their own right. It was always going to be hard to live up to those expectations, and in being a little more experimental series two occasionally failed to hit the same highs as the first.
Even so, it's still a far better sketch show than you should reasonably expect on a terrestrial channel, smarter than Little Britain and funnier than Harry & Paul, it's a sketch show that, through its intelligence, manages to engage discerning comedy fans as well as the public at large. Mitchell and Webb's comedy has a craft you can appreciate, if you're into that, alongside a fresh and timely sense of humour. Even at its worst, series two was still just about entertaining enough to wipe away the stains left on Mitchell and Webb's career by their appearances in Apple's UK version of their excruciating "I'm a Mac" ad campaign.
Eager to avoid retreads from series one, the duo avoid trotting out the easy laughs by giving mainstays like Numberwang a new spin, while fan-favourites Sir Digby Chicken-Caesar and Ginger are used sparingly. Thankfully the snooker commentators that dominated series 1 are nowhere to be seen, though their spirit is survived by the repetitious use of, for example, a farmer who talks to his horse, repeatedly cropping up each episode to do essentially the same joke. These indulgences are easy to forgive in the face of all-new sketches like Cheesoid, the robot with a (poor) sense of smell, and what is arguably the series high-point, David Mitchell's perfectly-executed football advertisement parody, finally adapted from their radio show.
The box-set itself is laden with extras, which are far beyond the usual afterthought some DVDs will fob you off with. Care is taken to ensure that the features are actually entertaining, and it certainly helps that Mitchell and Webb are as funny in their off-screen guises as when on-screen. Even the more mundane behind-the-scenes material is worth watching and re-watching, a credit to the time spent making it work. The majority of the extras have been specially shot and edited to appear on the DVD, and the short documentaries (such as "the making of The Numberwang Code") are all well thought-out, complete pieces of work that complement the main feature in exactly the right way, while still being worth a watch on their own.
That said, the "DVD-Exclusive" sketches are nothing more than optimistically-titled deleted scenes, but they are, in general, of a high enough quality that they could've held their own in the main series. It's often clear why certain deleted scenes were held back, but depending on your sense of humour you might actually find some of them better than those which made the cut. Episode commentaries constitute the only real omission, and their inclusion would've bumped the extras rating up to 5-stars – but other than that, there's nothing to complain about.
The package itself, then, is pretty good, with the episodes neatly presented and a lot of effort put into the extras. The fact that series 2 was generally a bit less entertaining than series 1 shouldn't dissuade you from purchasing this, one of the top new sketch shows to come out in recent years.
Feature:
Extras:
That Mitchell and Webb Look: series two is released on 20th October.