News
Thank You for Your Service Trailer: Miles Teller Plays a Veteran Battling PTSD
Thank You for Your Service has Miles Teller taking on PTSD in a military drama from American Sniper writer Jason Hall.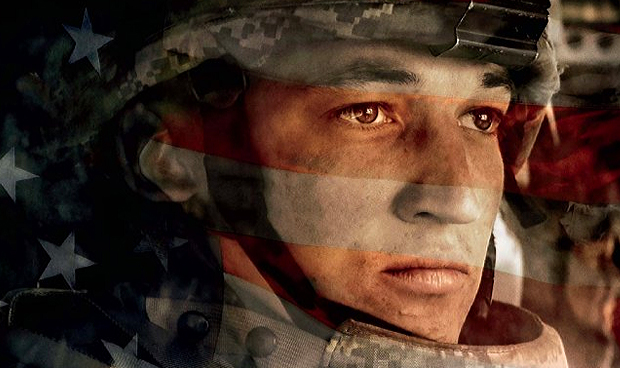 While military dramas have always been Hollywood standards, it's probably fair to assume that the 2015 awards season accolades bestowed upon director Clint Eastwood's American Sniper has opened the genre floodgates for projects on the big and small screens. Like that film, one such offering – from the same screenwriter – in Thank You for Your Service, stars Miles Teller, who showcases one soldier's continuing fight back home, related to post-traumatic stress disorder (PTSD).
The Thank You for Your Service trailer has arrived.
The Thank You for Your Service trailer wastes little time establishing the understandably tense nature of Iraq War veteran Adam Schumann, played by Miles Teller (Whiplash, Divergent), whose duties entailed roadside bomb disposal; a job in which even the most innocuous thing you encounter could become explosively deadly. Consequently, Adam, upon returning home to his wife Saskia, played by Hayley Bennett (The Girl on the Train) and young daughters, has essentially brought the war with him.
Adam is not suffering alone, since the same affliction occurs in his brother in arms Solo, played by Beulah Koale (Common Ground), affecting the relationship with his wife Alea, played by Keisha Castle-Hughes (Game of Thrones). The cast also consists of Scott Haze (Midnight Special), Joe Cole (Peaky Blinders), Kate Lyn Sheil (Outcast) and, in atypical dramatic fashion, Amy Schumer (Trainwreck).
For Miles Teller, Thank You for Your Service is another stop on a major dramatic tour de force, whose catalyst was director Damien Chazelle's multi-Oscar-winning 2014 drama Whiplash. While he also fielded key roles in the cut-short YA film franchise Divergent and the maligned 2015 Fantastic Four reboot, he's also pushed himself to the limit emotionally and physically in the 2016 boxing biopic Bleed for This and – teamed with Jonah Hill – got an early taste of the Middle Eastern war theater as a masseuse-turned-arms-dealer in the 2016 crime comedy War Dogs. October 2017 will be a packed month for Teller, since it will not only see the release of Thank You for Your Service, but his role in director Joseph Kosinki's fact-based Arizona wildfire drama Granite Mountain Hotshots.
Thank You for Your Service Crew
Jason Hall is the primary driving force behind Thank You for Your Service, as writer and director, adapting the 2013 non-fiction book of the same name by David Finkel. Hall, an actor, probably best known for his recurring role on Buffy the Vampire Slayer as Devon MacLeish, reinvented himself as a screenwriter with the 2013 drama Paranoid, following that up with the 2014 megahit American Sniper, adapting a biographical book by the film's central character in the late Chris Kyle. That outing earned Hall a Best Adapted Screenplay Oscar nomination.  
Thank You for Your Service Release Date
Thank You for Your Service arrives on October 27, 2017.