News
Tests Confirm H.H. Holmes was America's First Serial Killer
The Monster of 63rd Street, America's Jack the Ripper, owned a hotel of horrors where he terrorized two dozen women to death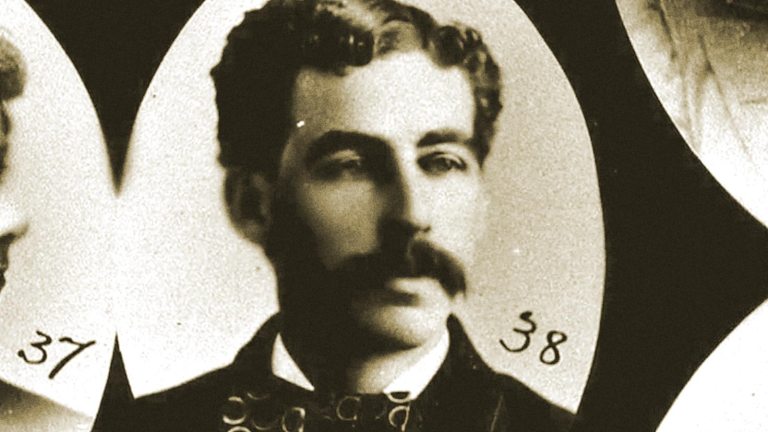 While Jack the Ripper terrorized the streets of London with a surgeon's scalpel an American physician cut his way through the Chicago World's Fair. After a judge approved the exhumation of Dr. H.H. Holmes' grave for History Channel's series American Ripper, forensics test confirmed the person buried in H.H. Holmes' plot at Holy Cross Cemetery near Philadelphia is America's first serial killer, also known as "the Monster of 63rd Street." Persistent rumors caused speculation that Holmes escaped from prison and execution, and the remains that remained in the gravesite were not his. The scientists' findings were revealed in this week's final episode.
Holmes' murder spree was documented in Erik Larson's book The Devil in the White City: Murder, Magic and Madness at the Fair That Changed America. The book is being adapted for the big screen by director Martin Scorsese. Devil in the White City will star Leonardo DiCaprio.
Holmes gave very specific instructions on how he wanted to be buried. He was interred in a pine box that was filled with cement, buried 10 feet underground and covered with another layer of cement.
According to University of Pennsylvania anthropologist Samantha Cox, who performed the forensic tests, Holmes' body didn't decompose properly, his clothes were preserved, his moustache was intact, though the corpse had decayed. Cox said Holmes was identified by his teeth.
Fake doctor H.H. Holmes, which was the alias of New Hampshire-born physician Herman Webster Mudgett, murdered between 27 and 200 people, most of them single young women, during the 1893 Chicago World's Fair. Mudgett changed his name to Dr. H.H. Holmes after Sir Arthur Conan Doyle's famed literary detective. Dr. Holmes took over a drugstore in Chicago after its owner, a widow, vanished mysteriously. He built a luxury hotel in the Englewood district. Holmes converted the property into a house of horrors that could have been conceived by Universal Pictures, or Tobe Hooper. The house had secret passages, gas chambers, soundproof windowless rooms, false floors, trapdoors, ovens and a vault.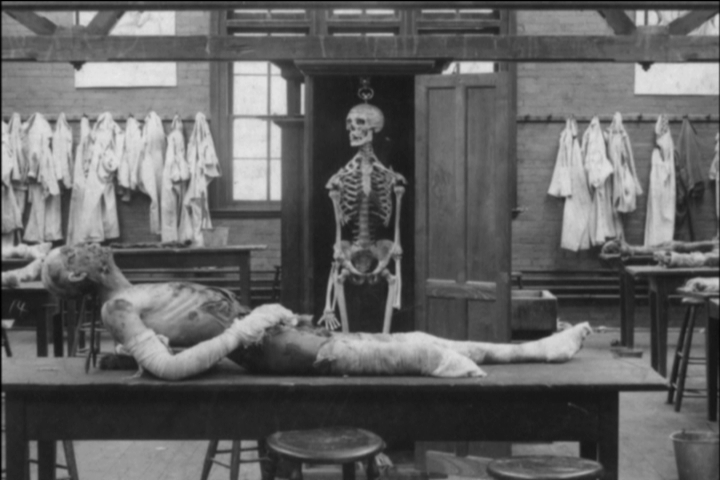 Holmes confessed to over two dozen murders. He was convicted of murdering his business partner in Philadelphia. He was sentenced to death by hanging in 1896.
According to reports, Holmes' remains were re-interred at Holy Cross Cemetery in Yeadon.
SOURCE: AP