News
Terry Gilliam and the collapse of Don Quixote
As Terry Gilliam's latest attempt to bring Don Quixote to the screen collapses once again, we take a look back at the project's long and difficult history…
Those with even a passing interest in the work of director Terry Gilliam will be aware of his ill-starred and abortive attempt to bring Don Quixote to the screen in 1999.
His retelling of Cervantes' vast 17th century novel about a delusional country gentleman who believes himself to be a knight, which he aimed to bring to the screen as The Man Who Killed Don Quixote, was the victim of what is surely the most extraordinary run of bad luck in filmmaking history.
Already knocking around in development hell for the best part of 10 years, Gilliam finally managed to pull together a budget of around $32 million for the start of the new millennium, only for his picture to become the victim of a series of disasters akin to the seven plagues of Egypt.
On the first day of shooting, Gilliam learned that his shooting location in Spain was situated next to a deafeningly noisy NATO air base. Nevertheless, filming pressed on, with Gilliam hoping to replace the film's unusable audio in post-production.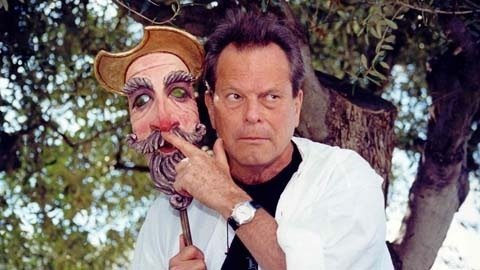 The next day, equipment was badly damaged and the Spanish location radically changed by hail and heavy rain, rendering the footage from the previous 24 hours entirely useless. Meanwhile, the production was beset with myriad other difficulties, from an ongoing communication breakdown among the multilingual crew, to cantankerous, untrained horses, and actors unable to appear due to scheduling problems.
Then, a few days later, veteran French actor Jean Rochefort, hired to play the aged Quixote, injured his back and was forced to drop out. This catastrophe proved to be the project's death knell and, within a week, The Man Who Killed Don Quixote ceased production.
The whole sorry episode was captured in the 2002 feature-length documentary Lost In La Mancha, arguably the most candid making-of film since 1991's Hearts Of Darkness, Fax Bahr and George Hickenlooper's chronicle of Apocalypse Now's troubled production.
A memorial to a film that never was, Lost In La Mancha was a mixture of tantalising production footage (with brief glimpses of the film's only US star, Johnny Depp, in character and swearing at a fish), and a fly-on-the-wall account of the film's gradual descent into chaos.
Interestingly, Terry Gilliam wasn't the only director to have had a tortuous creative relationship with Cervantes' novel. In the 50s, Orson Welles had embarked on his own adaptation, one that he returned to several times before it was brought to a halt, still uncompleted, with his death in 1985.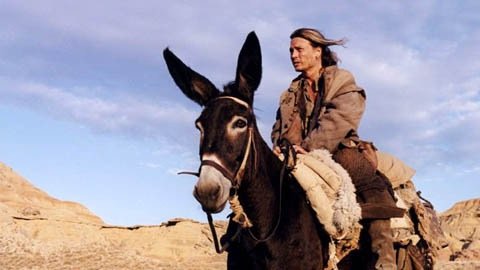 After the catastrophic fate of The Man Who Killed Don Quixote, Gilliam would have been forgiven for never going near the project again. But incredibly, the director's interest in Don Quixote never ceased, and news of a second attempt to bring the story to the screen surfaced in 2005.
Robert Duvall was enlisted to replace Jean Rochefort as Don Quixote, and Johnny Depp was set to return as the advertising executive sent back in time to 17th century La Mancha. Yet, this new effort to realise Don Quixote was fraught with its own difficulties. A complex series of rights issues with the initial project's investors took considerable time to resolve, and pre-production didn't properly begin until 2009.
By then, Depp was forced to drop out due to scheduling conflicts, and Ewan McGregor was ushered in as his replacement earlier this year. But just as it was beginning to look as though Gilliam's luckless project would appear after all, Variety reported that financing for Quixote had collapsed.
"The financing collapsed about a month and a half ago," Gilliam said at the Deauville American Film Festival. "I shouldn't be here. The plan was to be shooting Quixote right now."
Nevertheless, Gilliam insisted that he would continue in his attempt to get the film made. "Robert Duval is Quixote, Ewan McGregor is also there, and we are looking for new financing right now," he said. "Don Quixote gives me something to look forward to, always. Maybe the most frightening thing is to actually make the film."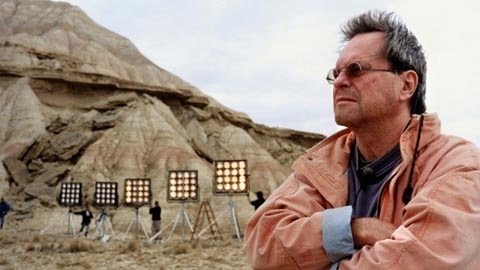 The story of Don Quixote's journey to the screen is almost as epic and meandering as the novel on which it's based. And while Gilliam's interest in the property shows little sign of abating, it could be a long, long time before a completed film comes to light, and for now, his personal take on Don Quixote remains lost in La Mancha.