News
Terrence Malick's Next Film Retitled as Song to Song, Gets Synopsis
Terrence Malick's new film with Ryan Gosling, Michael Fassbender, and Natalie Portman is titled Song to Song and has a synopsis.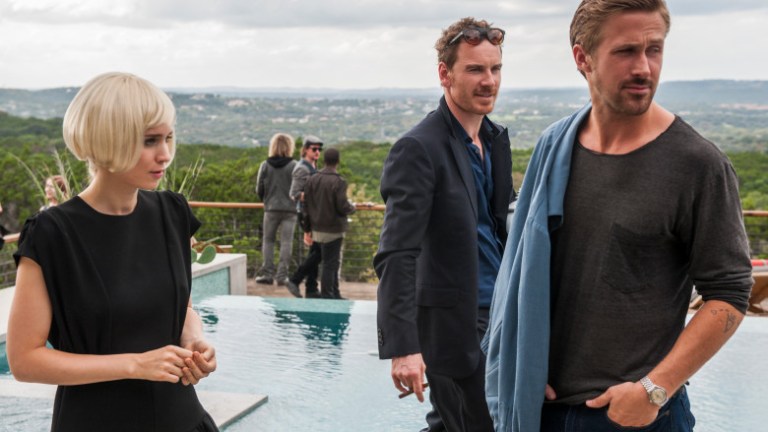 Once upon a time, the arrival of a Terrence Malick film signaled the passing of the decade, yet now we're about to have three Malick films in as many years. The always shy and enigmatic filmmaker is definitely upping his output these days, but each film arrives with such mystery and curiosity that it is nothing short of a grand moment in cinephile culture. So it is with Song to Song, the recently retitled narrative drama from Malick which is due out in theaters this March.
Indiewire broke the news that Malick's film will be called Song to Song despite being often referred to in the press during production as Weightless. It has long been known that the picture has a strong bench of talent playing in romantic entanglements, including Christian Bale, Natalie Portman, Michael Fassbender, Cate Blanchett, Ryan Gosling, Rooney Mara, and Haley Bennett. However, now we also have an official synopsis, compliments of Indiewire too.
"In this modern love story set in the Austin, Texas music scene, two entangled couples — struggling songwriters Faye (Rooney Mara) and BV (Ryan Gosling), and music mogul Cook (Michael Fassbnder) and the waitress whom he ensnares (Natalie Portman) — chase success through a rock 'n' roll landscape of seduction and betrayal."
Given the breadth of cast, and Malick's own singularly expansive style, we imagine there is more to this story of complicated romances than meets the eye.
Song to Song opens March 17, 2017.