News
Terminator: Dark Fate Cast, Trailer, Release Date, Rating, and News
James Cameron and Tim Miller's Terminator reboot is coming in November 2019. Here's everything you need to know.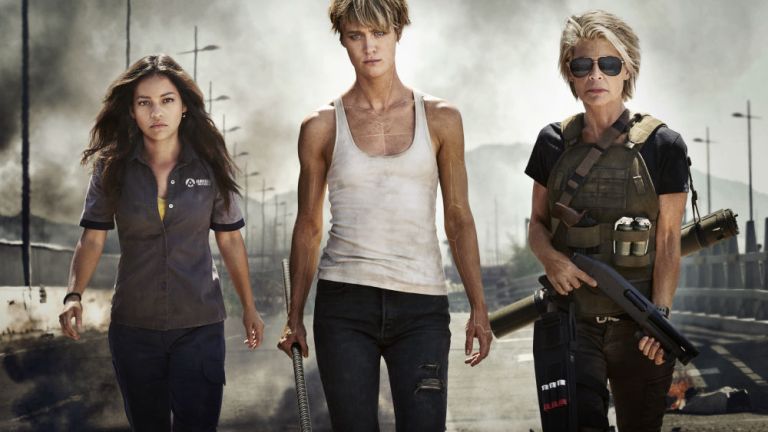 Terminator: Dark Fate is the next installment in the time-traveling cyborg franchise, and it's not what you were expecting.
Franchise creator James Cameron has recruited Deadpool director Tim Miller "to direct a reboot, a conclusion" to the Terminator franchise, with Cameron acting as a "godfather." This is a loaded term, which hopefully is code for creative consultant as much as executive producer.
The previous franchise installment, Terminator Genisys has been terminated from the timeline (sorry), as has the two films and television series before that. Terminator: Dark Fate acts as a true continuation (and ending?) of the story that was started by the first two films in 1984 and 1991. And if that wasn't any clearer, the fact that it features the return of Linda Hamilton to the role of Sarah Connor marks this as the true sucessor of those masterful classics.
Terminator: Dark Fate script was written by David Goyer, Justin Rhodes, Josh Friedman, and Billy Ray. Meanwhile, Dana Goldberg, Don Granger, Bonnie Curtis, Julie Lynn, Tim Miller, John Kelly, and Edward Cheng serve as executive producers.
Terminator: Dark Fate Trailer
The newest Terminator: Dark Fate trailer has arrived!
Here's all the earlier footage from the film so far!
And check out this featurette, where they discuss how this is a direct continuation of the story from Terminator 2: Judgment Day.
Terminator: Dark Fate Cast
James Cameron revealed during SDCC 2019 that Edward Furlong will reprise his role as John Connor, whom he first portrayed in Terminator 2 back in 1991. It looks like this movie is shooting to be as authentic a Terminator experience as possible!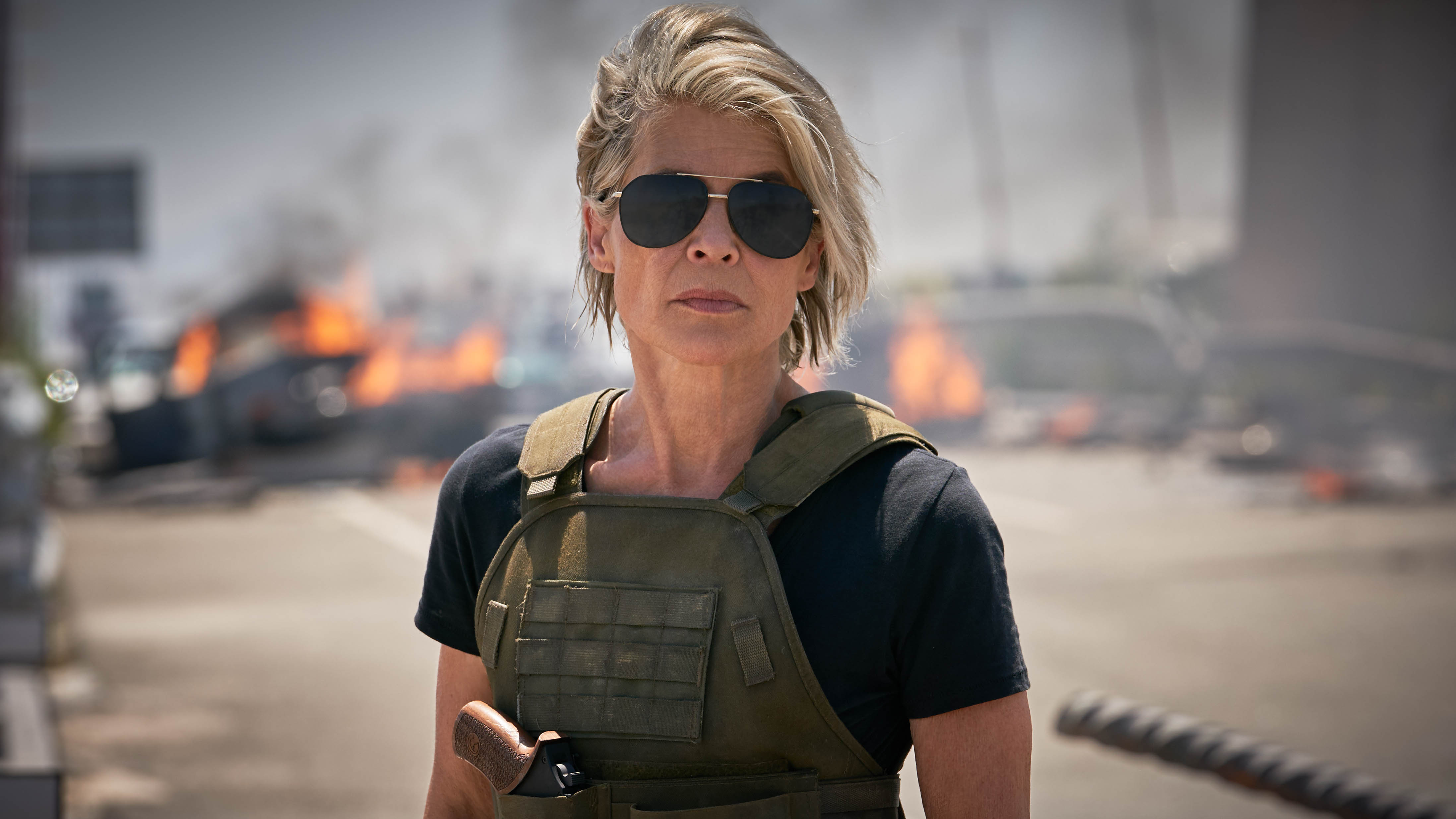 Linda Hamilton reprises her role as iconic badass Sarah Connor. This is already off to a better start than how her character's fate was previously portrayed in the film franchise where it was stated in Terminator 3: Rise of the Machines that she was supposed to have succumbed to an aggressive form of leukemia.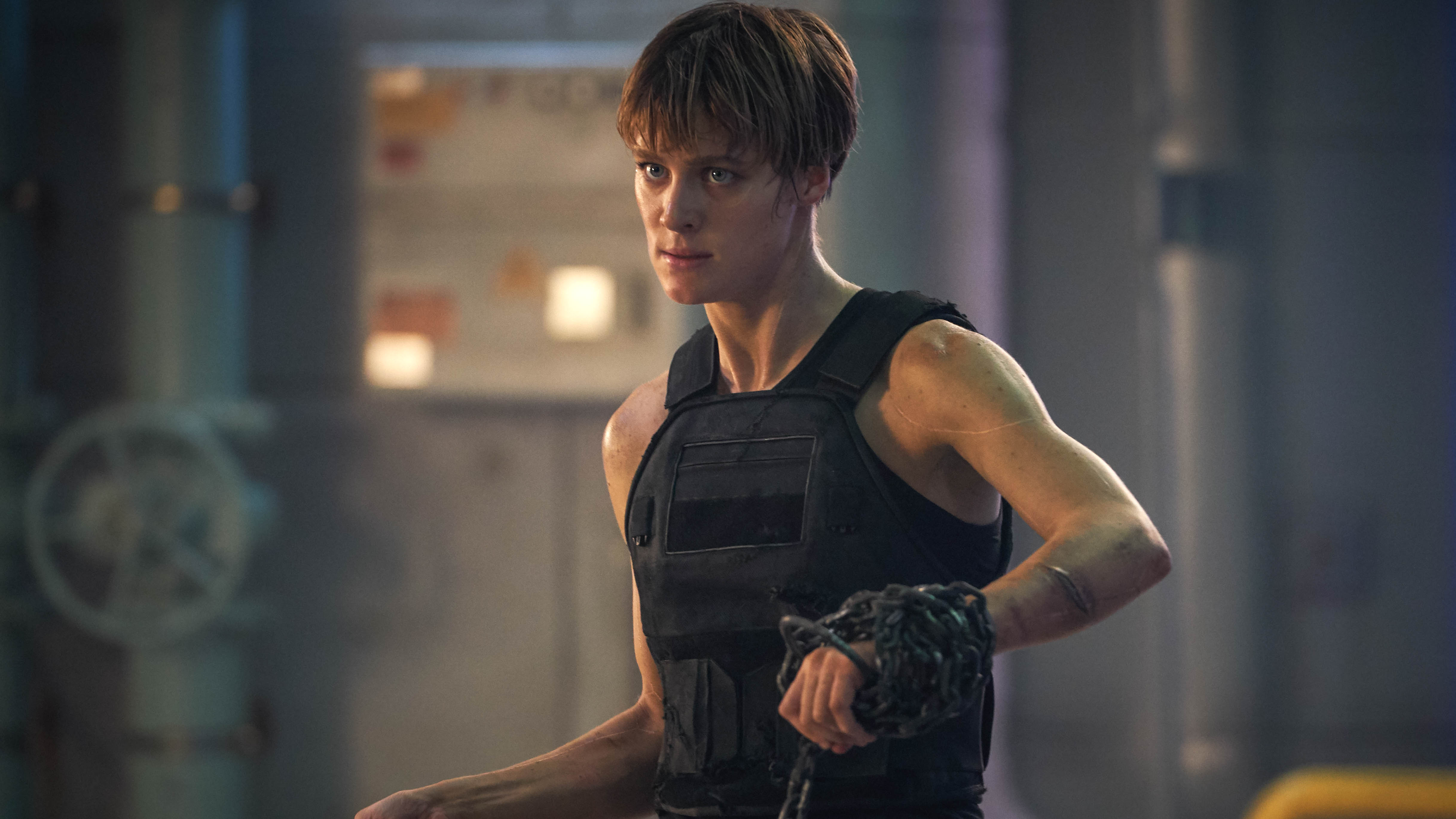 Mackenzie Davis of The Martian and Blade Runner 2049 fame — plus the best episode of Black Mirror ever — will play Grace, a cyborg who is part machine and part human hybrid.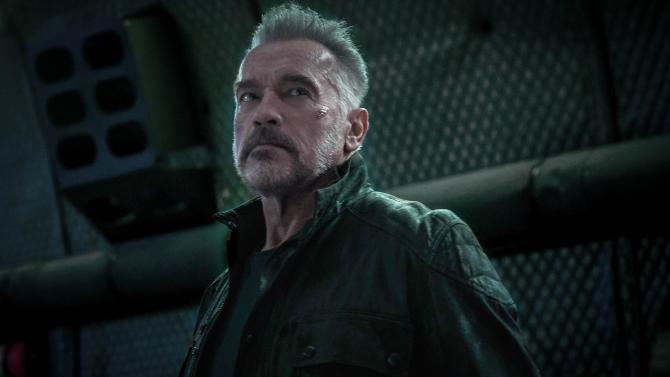 Arnold Schwarzenegger is back! (Like you didn't know?)
Natalia Reyes (Sticks and Stones, 2091) is Dani Ramos.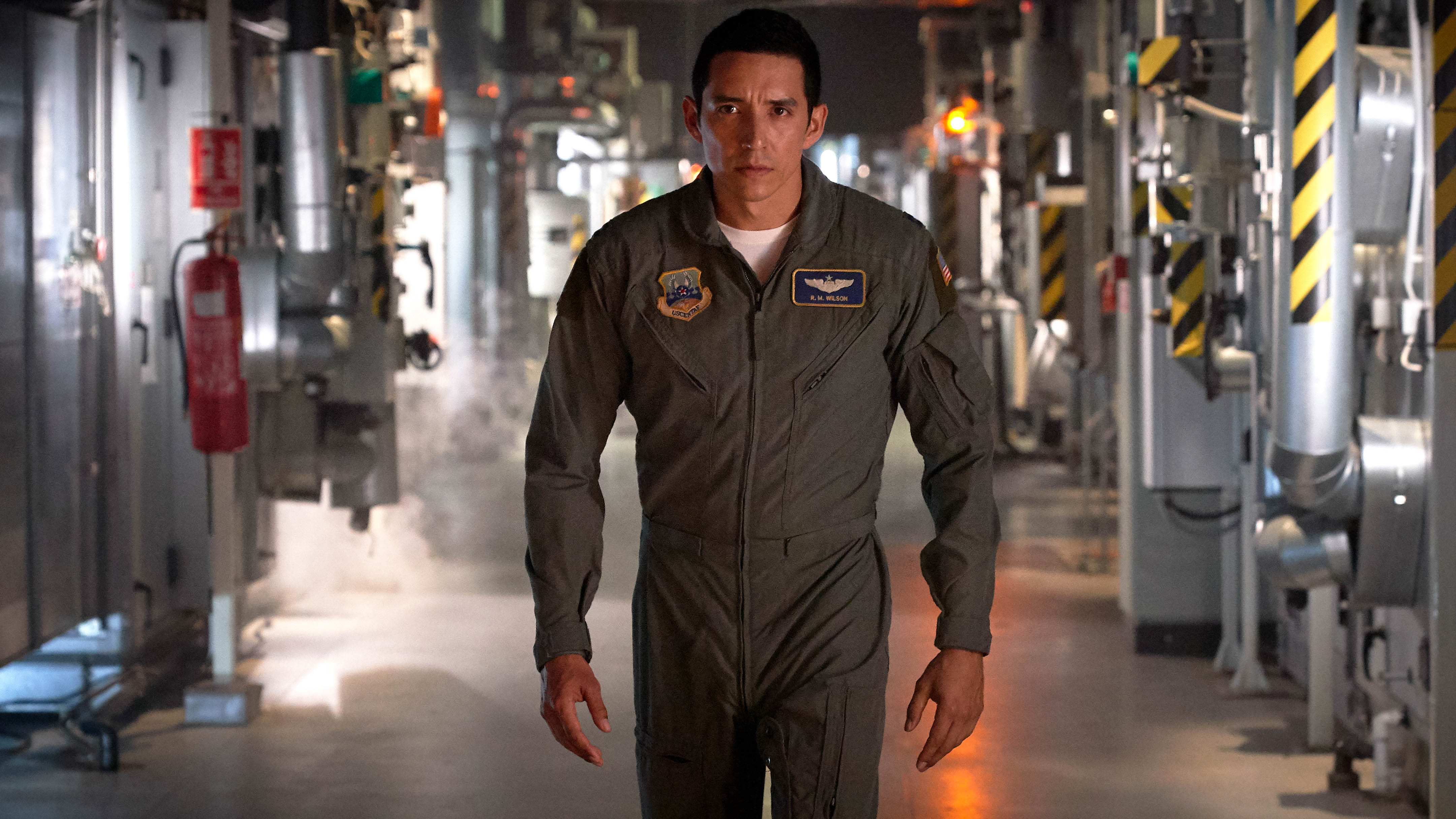 Gabriel Luna (Robbie Reyes/Ghost Rider on Agents of SHIELD, Wicked City) will play a Terminator.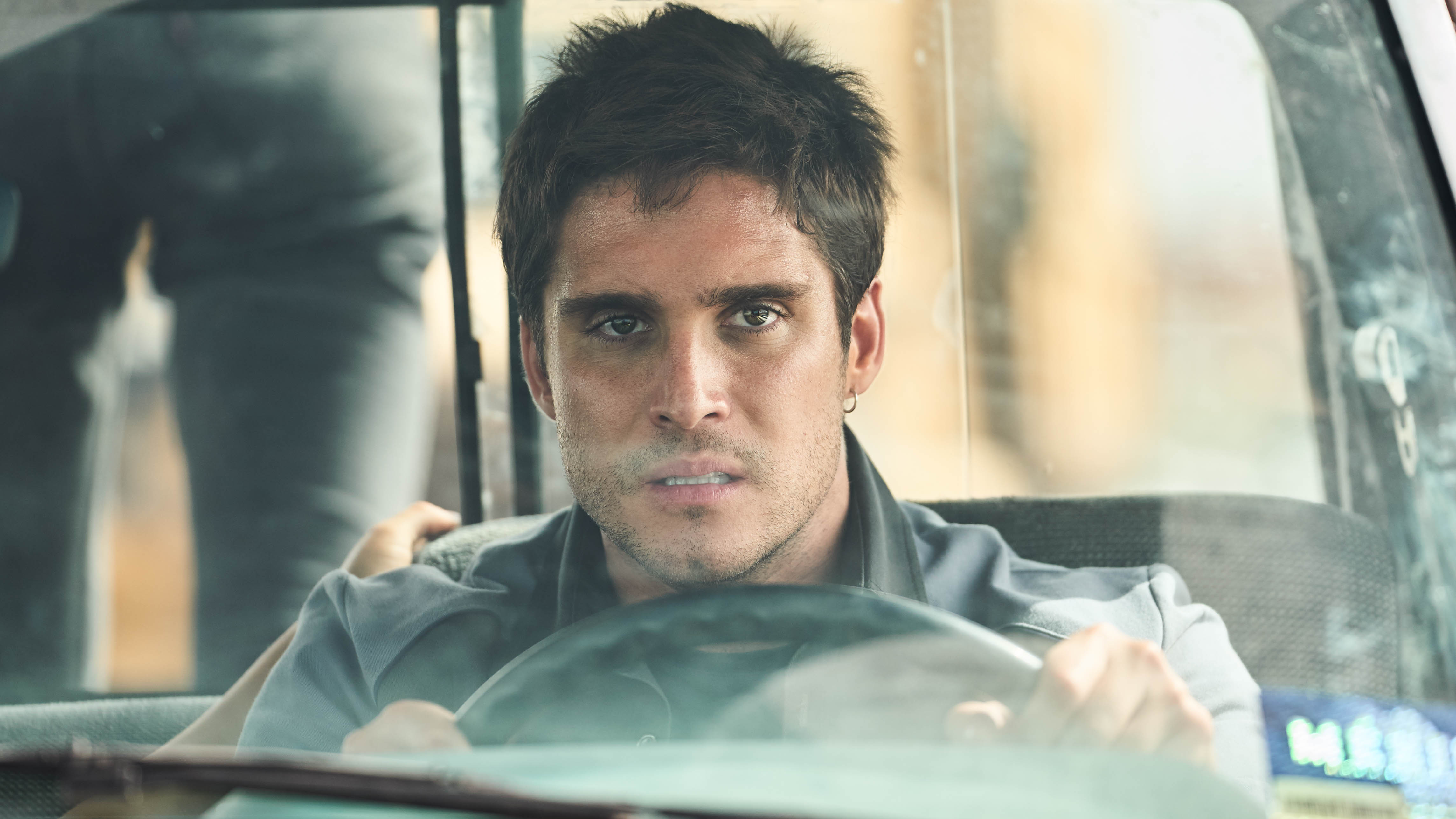 Diego Boneto (Monster Party, Before I Fall) also has a currently unnamed role.
Terminator: Dark Fate Rating
Tim Miller revealed during SDCC 2019 that Terminator: Dark Fate will be rated R. That's good news for fans hoping for insane action in the latest Terminator installment. 
Terminator: Dark Fate Release Date
Terminator: Dark Fate is set to open on Nov. 1, 2019.
Terminator: Dark Fate Story
Here's the official synopsis:
Linda Hamilton (Sarah Connor) and Arnold Schwarzenegger (T-800) return in their iconic roles in Terminator: Dark Fate, directed by Tim Miller (Deadpool) and produced by visionary filmmaker James Cameron and David Ellison. Following the events of Terminator 2: Judgment Day, Terminator: Dark Fate also stars Mackenzie Davis, Natalia Reyes, Gabriel Luna, and Diego Boneta..
Termiantor Dark Fate Director
Termiantor: Dark Fate is the second film from director Tim Miller and his first since helming the original Deadpool movie. As the filmmaker who stood by that project for seven years, resulting in a film the fans loved, he comes in with Comic-Con bonafides to this project. He previously was second unit director on Thor: The Dark World and the creative director on the much loved opening titles sequence to David Fincher's The Girl With the Dragon Tattoo in 2011.
Read and download the Den of Geek SDCC 2019 Special Edition Magazine right here!
Joseph Baxter is a contributor for Den of Geek and Syfy Wire. You can find his work here. Follow him on Twitter @josbaxter.