News
Terminator: Dark Fate – First Trailer Arrives
James Cameron is executive producing Tim Miller's attempt at a new Terminator installment.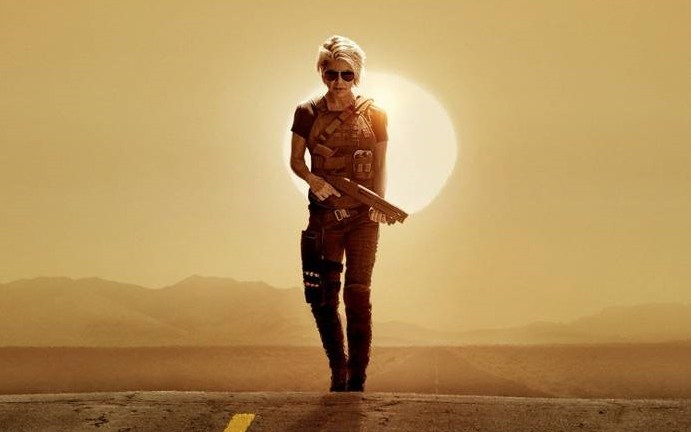 From now on, there have only ever been two Terminator movies – the first one, and Judgment Day. Rise Of The… what? No. McG? Mariah Carey has never heard of her. Genisys? Looks like you've got yourself a typo there, buddy.
Terminator: Dark Fate, from Deadpool director Tim Miller is set to ignore all those other deadly robot films and be a direct sequel to 1991's smash hit, Judgment Day, and clearly hopes to inspire a little more interest from T-fatigued audiences around the world. Will it succeed? Only time will tell, but James Cameron has thrown a lot more of his confidence behind this one, for sure, so we hope it'll be worth a watch when it finally arrives just after Halloween.
In Terminator: Dark Fate, Linda Hamilton's Sarah Connor is back and as badass as ever after 25 years away from the Terminator universe; Arnie returns for reasons that we imagine are mostly financial, and franchise newcomers Mackenzie Davis, Gabriel Luna, Natalia Reyes, and Diego Boneta are all along for the ride.
See the first trailer, which comes complete with a creepy Bjork cover, below…
There's a lot to unpack there, but we'll leave it up to you for now! For more on the film, here's everything we know about Terminator Dark Fate. 
Terminator: Dark Fate will be released on November 1st, 2019.