News
Terminator 6 is Currently Going by Terminator: Dark Fate
Whether this Terminator 6 title will stick remains to be seen.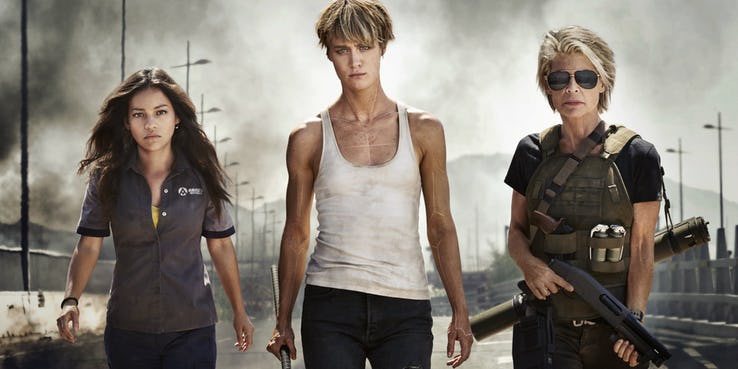 James Cameron is currently on a whirlwind promotional tour for Robert Rodriguez's sci-fi flick, Alita: Battle Angel. The Avatar director co-wrote and served as EP on the movie, but he's naturally also being hit with questions about Terminator 6, due out later this year.
Cameron directed the first Terminator outing some 34 years ago, when the original idea of the unstoppable machine from the future was more skewed toward the horror genre, and went on to direct its sequel, Judgment Day, which appeared as more of an action piece. In 2019, a new entry into the franchise will manifest as a sequel that will pretend movies 3,4 and 5 never happened, with Cameron in an executive producing role behind the scenes.
"We're calling it Terminator: Dark Fate," Cameron confirmed to Yahoo. "That's our working title right now."
Deadpool director Tim Miller is helming Dark Fate, and Cameron revealed that he's not been interfering much with the film as it's progressed. "Tim's a very willful and opinionated director, and he's got his own ideas for the film. I'm kind of like the Pips — he's Gladys."
But Cameron certainly did make a few things clear to everyone involved before he agreed to come aboard the sixth film.
read more: The Must See Movies of 2019
"I said, 'I can't be involved in this film at all if Arnold [Schwarzenegger] is not in it,'" he recalled, before also confirming that he wanted Linda Hamilton back as Sarah Connor, too. "Fans are going to want to see her again, and they're going to want to see the real Sarah Connor and what time and dealing with these tragic futures has done to her," he said, before adding "It's a very female-centric film, which I'm glad Tim embraced those themes."
Terminator 6 opens on Nov. 1, 2019. We have more info on it right here.