News
Terminator 2 3D Trailer, Release Date and More
The groundbreaking Terminator 2 3D release has a new trailer with James Cameron explaining the upgrades.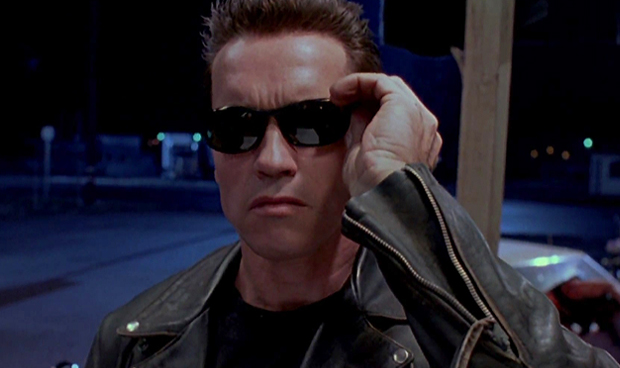 It seems that the parting tagline of "hasta la vista, baby" from Terminator 2 might have been a tad premature. Indeed, the film that was one of the most important blockbusters of the 1990s and generally considered the best entry in the Terminator franchise, is coming back to theaters after 26 years with a Cyberdyne-Systems-like upgrade to 3D!
Yes, Terminator 2: Judgment Day, the $520 million-grossing global epic sequel that was, by far, the biggest blockbuster of 1991, makes an exciting return to theaters in 2017 with Terminator 2: Judgment Day 3D. Original writer/director, James Cameron, armed with post-Avatar knowledge, worked with StudioCanal and the China-based DMG Entertainment to infuse T2 with a crucial extra dimension and 4K resolution; an endeavor that they hope will set the bar for future generations.
Terminator 2: Judgment Day 3D Trailer
There is a new Terminator 2: Judgment Day 3D trailer. While the theatrical three-dimensional re-release already unleashed a trailer a few months back, this new one, which arrives via EW, has director James Cameron as the proverbial pitchman, explaining the extensive (and expensive) 4K 3D upgrade process to his 1991 cinematic masterpiece.
And here is the previous Terminator 2: Judgment Day 3D trailer:
While just about any movie fan can quote the 1991 action/sci-fi classic, the 3D trailer is not only an injection of nostalgic adrenaline, but a showcase of the pure potential for T2 to, again, become a classic with its 3D upgrades, despite its 26-year-old age. Indeed, the idea of re-experiencing memorable early-CGI sequences such as the closeup shot in which Robert Patrick's "mimetic polyalloy" antagonist T-1000 sports a hole in his head – in 3D – might just make a jaded moviegoer shell out for a ticket to put on some specs.  
And here is the poster:
This is an intriguing and potentially exciting turn of events for movie fans who grew up in awe of the monumental effects extravaganza that made pun-making good guy cyborgs and villainous shape-shifting anthropomorphic liquid metal a thing. Yet, even the most ardent fans may incredulously dismiss the move as a cash-grab.
However, the reasoning is quite apparent after the rather unconventional international success of 2015's Terminator Genisys, which ended up reaping richer rewards from moviegoers in China with $112.8 million, as opposed to $89.7 million in the U.S. Similar to Norm MacDonald's old adage that Germans love David Hasselhoff, it seems that the Chinese love The Terminator. Thus, international demand for this re-release could very well be substantive.
Of course, the upgrade, which will present the film in 4K resolution, will hardly be done on the cheap. Providing the technology for this Cameron-headed effort is StereoD, a company specializing in 3D conversion who worked on recent blockbusters like Mad Mad: Fury Road, Avengers: Age of Ultron, Terminator: Genisys and the upcoming franchise spinoff film, Rogue One: A Star Wars Story. Besides a plethora of other hits, the company also had a hand in Cameron's visual 3D magnum opus, Avatar.
Terminator 2: Judgment Day 3D Release Date
Terminator 2: Judgment Day 3D arrives from the future/past on August 25th, 2017.