News
Terminal Trailer Shows Margot Robbie Falling Down the Rabbit Hole
In the first trailer for Margot Robbie and Simon Pegg's Terminal, evocative images hint at a sinister story of fated murder.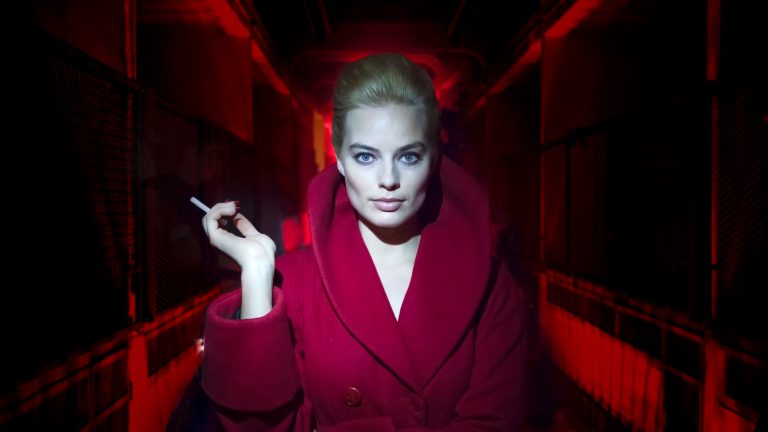 UPDATE: Margot Robbie has posted a full-length version of the Terminal trailer exclusively on her Twitter account. The neon-tinted look lets us know that Robbie will be manipulating a cast of nefarious killers after a contract into offing one another. Check out the heavily stylized glimpse for yourself below:
Original Story: The last time that Margot Robbie produced and starred in a film—the first time, in point of fact—it resulted in one of our favorite movies of 2017: I, Tonya. A delirious fourth-wall breaking anti-biopic biopic, the picture netted Robbie her first Oscar nomination for playing infamous figure skater Tonya Harding and earned her co-star Allison Janney the actual Best Supporting Actress statue. So Robbie's next production is immediately going to draw attention, and that was before Terminal revealed itself to be some bizarre David Lynch-inspired fever dream. Yet here we are with the first trailer for the film.
As visible in the trailer's cryptic, Alice in Wonderland quoting tease, the basic conceit of this film is being kept close to the chest, but its talent and dreamscape visuals certainly catch our attention. As the first film from veteran second unit director Vaughn Stein, we do know that the film follows two assassins on a "sinister mission" and details how their lives surprisingly intersect with a dying teacher, an enigmatic janitor, and a waitress leading a double life. Also evocative of '90s indies made in the wake of Pulp Fiction, the film seems like it will be a little more direct than Tarantino, as the logline promises their lives will intersect and unravel with murderous consequences due to the machinations of a "criminal mastermind."
The other hook of the film is that in addition to Robbie, Terminal includes in its cast Simon Pegg, Max Irons, Dexter Fletcher, and in what we can only speculate is the actor portraying a criminal mastermind, Mike Myers. Notably, Myers hasn't appeared in a live-action feature film since 2009's Inglourious Basterds for what was a pretty fascinatingly weird cameo as well.
It has no release date yet, but we imagine that may be kept quiet for a while too considering the tagline is: "three can keep a secret… if two are dead."