News
Ten 1990s movies that deserve more love
We shine a light on a collection of 90s films that seem to have gone off people's radars...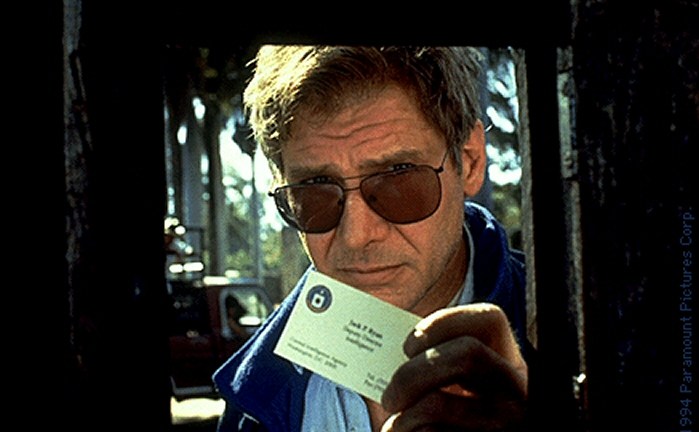 The Last SupperCameron Diaz had just made her big breakthrough in The Mask, and – you assumed – would then go on to make blockbuster after blockbuster. Instead, she turned up in this woefully underappreciated indie flick, as one of a bunch of students who wonder if, had they met Hitler in his youth, they would have bumped him off to prevent future atrocities. Cue a succession of dinner parties, where a series of guests put their theories to the test. It's a well-rounded, intriguing drama, that only loses it a little towards the end. And it also has the added bonus of a pre-Hellboy Ron Perlman, and Bill Paxton, in the cast.
EraserArnie movies in the late 90s, early 00s got a bit of a bad wrap, and with due reason, to be fair. But is it just me that finds Eraser a deliciously out of its time romp, that easily justifies whatever two hours of your life you choose to give it? It's arguably the most 80s film made in the entire 1990s, and finds the Austrian Oak virtually indestructible. Plausibility, thus, quickly goes out of the window, but the fun factor never does. Plus, there's the majestic moment where Arnie, for some unfathomable reason, has to shoot a crocodile, with the pay-off line "you're luggage". More like this, Mr S. More like this…A Very Brady SequelBoth Brady Bunch movies class as the most woefully underappreciated comedies of the 1990s (we don't include the third, risable, straight to video Brady Bunch In The White House), and the second in particular got a rough ride from British censors, which delayed its eventual straight to video release over here. Yet A Very Brady Sequel is a template comedy sequel, that expands on the original and adds a real edge to it. It's still the fish-out-of-water Bradys in the modern day, but this time throws in incest, a wobbly sausage, Gary Cole's brilliant, brilliant take on Mike Brady and some gut-busting giggles. Quite superb.
Pump Up The VolumeWhen it first came out, Allan Moyle's flick was predicted for cult status alongside Heathers. And while Pump Up The Volume shares Christian Slater as its lead actor, it seems to have been borderline forgotten. Slater plays the quiet student by day, and raging pirate radio DJ by night (Happy Harry Hard-On), and the film has a surprisingly amount to see beneath the joy of Slater's rants. Samantha Mathis provides good support, too, and there's a cracking soundtrack as well.Hangin' With The HomeboysAmidst the clutch of films released by young black directors in the early 1990s was this surprising, horrendously overlooked and rug-pulling flick from writer-director Joseph B Vasquez. Vasquez tragically died in 1995, at the age of 33, but just check out the opening of his sophomore flick (where he turns the conventions of a mugging scene on its head), and you realise that his was a talent that was lost way too soon. It's a hard film to track down, but well worth the effort.Quiz ShowIt went up against Pulp Fiction, Forrest Gump, Shawshank Redemption and, er, Four Weddings and a Funeral for Best Picture at the Oscars, and had a really strong case for winning. But it didn't win, and seems to have been all-but-forgotten. Robert Redford's intelligent retelling of a fixing scandal on American TV is all about the actors, specifically Geek-favourite John Turturro (has he ever been better than he is here?), Rob Morrow and the outstanding Paul Scofield. It's the best film Redford ever directed, and certainly deserves better than the tatty DVD release it currently suffers.Tin CupIt's widely assumed that Kevin Costner's career went to pot after the mid-90s Waterworld, but he actually went on to make some cracking films after that. 13 Days, for instance, is a brilliant companion piece to JFK, while his sporting romantic comedy with Rene Russo, Tin Cup, is arguably the finest, wittiest romcom of the entire decade. It's not a genre we ordinarily go in for at Geek Towers, but Tin Cup proudly lines up next to Caddyshack and Happy Gilmore on the, er, golf movie DVD hitlist…
The Hunchback Of Notre DameMuch talk of Disney's animated output in the 1990s inevitably centres on the likes of Beauty and the Beast, Aladdin, The Lion King and the Pixar movies. But spare a thought for this risky take on the classic Hunchback of Notre Dame tale. Packed with characters that have limited merchandising appeal. Hunchback has one or two splutters, but is a hugely ambitious project, and a very well realised one. The score in particularly is very good, and the scale of some of the visuals is quite remarkable. See also elements of Hercules, that got lost in the later 90s, as that too is a film that deserves more attention than it got.
Clear and Present DangerThe best Jack Ryan film, and Harrison Ford's last really, really good movie. This builds on the shaky Patriot Games, and puts in place a surprisingly intricate plot for a big Hollywood blockbuster. It also intersperses lots of talking in between its action set pieces, and boasts terrific supporting turns from the likes of James Earl Jones, Willem Dafoe and Donald Moffat. And when it does switch on the action, such as the assault on the convoy of cars, it really delivers. A film not often discussed, but really, really deserves to be seen more.BowfingerIt's a lazy, throwaway remark to suggest that Steve Martin's funny days are behind him, and one that misses out the fact that for the last decade, he's worked across film, stage and in print. Still, his movie output has hardly been exceptional of late, but don't overlook this very funny, quite ingenious comedy of the late 90s. Martin's screenplay is tight, but it's Eddie Murphy's outstanding performance – arguably his best since the 80s – that utterly steals the show. And we'd pay hard cash to see movie-within-a-movie Chubby Rain…
Agree? Disagree? Suggestions for another 10 underappreciated 1990s movies? Head to the comments below…