Reviews
Teenage Mutant Ninja Turtles: Enter Shredder DVD, Review
The newly added TMNT DVD collection came out on Tuesday, and it brings new and old villains to TMNT...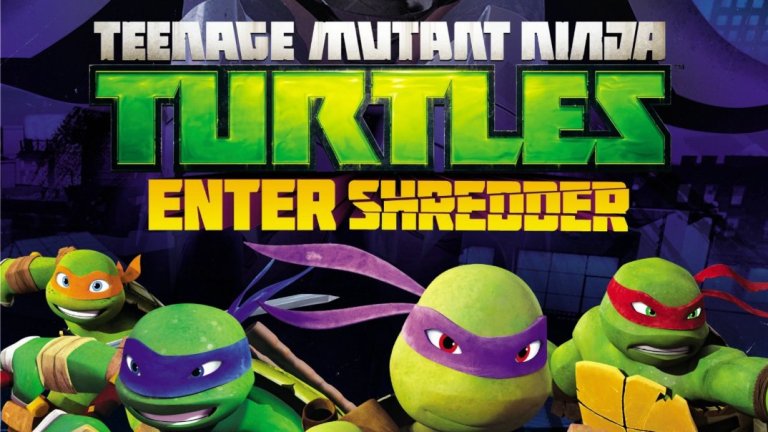 Back in February, I made the bold statement by saying that the 2013 Teenage Mutant Ninja Turtles are just as good, if not better than, the original 1980s cartoon. That was based off of the first collection of episodes, Rise of the Turtles. Now that I've seen volume 2, titled Enter Shredder (it's an ode to the original 1980s cartoon; the second episode was named the same), I'm here to say that my original opinion holds true. These new Ninja Turtles are here to stay!
Enter Shredder introduces the most feared villain in TMNT to the new show, and strikes fear into Leo, Raph, Donnie and Mikey. But, it's not just the Shredder's introduction we are getting here (although it is the highlight of the season so far). Instead, we're also getting a love interest for Leo (she's a ninja, too), a tough challenge for Donatello as he's having trouble fighting without thinking, a Monkey monster, and a pigeon boy named Pigeon Pete (which, in my opinion, is the low point of the new TMNT). 
The quality of TMNT: Enter Shredder is just as good as the previous DVD collection. Sure, it's still standard definition, but for standard definition, it is well done. Shredder's character model looks amazing (he even has a slimmer figure than we are used to), the turtles look as great as ever, and the environments are highly detailed. Animations are quick, which lends itself to some visual humor. Vocal talents are still there
One of the best things about the new TMNT is that the episodes are self-contained, but there are subtle continuations in the episodes that lead to a bigger picture. Still, you can pick up any episode and enjoy it, regardless of how much of the rest of the series you've seen.
The ode to anime is still prevalent and enjoyable in this series of episodes. The facial expressions and dialogue are definitely noteworthy, and create some truly memorable moments. For example, Donatello has created "ninja smoke bombs" out of eggs, and once Mikey gets wind of it, he says "Shut. Up," and starts using them like crazy. It is one of the many highlights in these episodes, and you'll probably still enjoy it even though I may have spoiled it a little for you.
My greatest issue with Nickelodeon's new Teenage Mutant Ninja Turtles is that there is no blu-ray option, and viewers are limited to standard definition DVD that doesn't contain the entire season. I want blu-ray glory here, Nickelodeon, and I want the entire season on blu-ray. I don't understand why there is a Legend of Korra: Book One blu-ray, but no Teenage Mutant Ninja Turtles blu-ray. There's also not a lot offered along the lines of bonus features, which for a series that has such a rich history, you'd think there would be some great bonus features offered. Hopefully, we'll get a blu-ray release at the end of the season, and there will be some awesome bonus content included.
Overall, Teenage Mutant Ninja Turtles: Enter Shredder is a must watch for TMNT fans. The series is enjoyable for a number of reasons, such as its well written (and voiced) dialogue, cool storylines, and great animation. The DVD is worthy of your time, and you're sure to get more than a few genuine laughs from it.
Like us on Facebook and follow us on Twitter for all news updates related to the world of geek. And Google+, if that's your thing!