News
Teenage Mutant Ninja Turtles 3 Unlikely
It doesn't look like we're going to get a Teenage Mutant Ninja Turtles 3, unfortunately.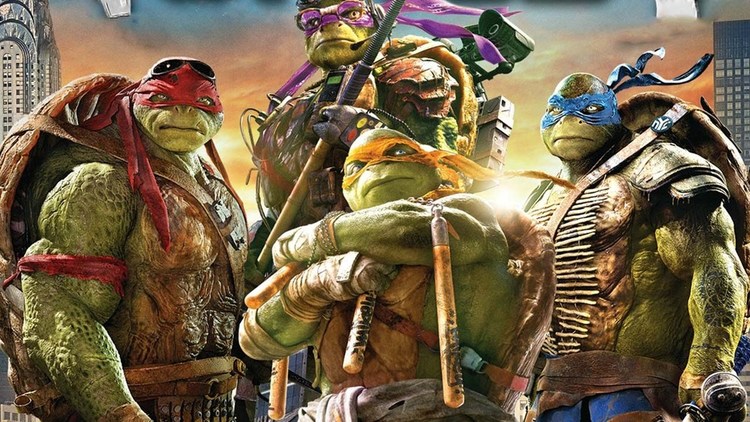 This is a bummer. Teenage Mutant Ninja Turtles: Out of The Shadows was easily the second best Teenage Mutant Ninja Turtles live action movie (nothing can top the 1990 version). Freed from the constraints of an origin story (and the controversy that surrounded a leaked early draft of the script that replaced the familiar Turtles lore with extradimensional weirdness), the initial shock of drastically redesigned characters, and the poor revews (but good ticket sales) of the first film, Out of The Shadows was a colorful, fairly faithful love letter to the TMNT cartoons of the '80s and '90s.
The problem is that it did poorly at the box office. So poorly that it appears to have killed hope for a Teenage Mutant Ninja Turtles 3.
"I think one thing we did learn is you really need to give—you can't just add characters to a movie and expect that to be what's fresh," Out of The Shadows producer Andrew Form told Collider. "It's a sequel. You have to give the audience something that's really new and fresh. Maybe just adding characters from the canon, that wasn't enough."
OK, so as much fun as Out of the Shadows was, it was admittedly light on things like story and character development, even for avowed fans of the material. Then again, compared to the merciless sensory assault of the Transformers franchise, both of the new TMNT movies come off considerably better.
"I don't think there's Turtles 3, but I wouldn't say there's never going to be another Turtlesmovie," he added.
Well, of course there will eventually be another Teenage Mutant Ninja Turtles movie. Hollywood will never let a franchise opportunity die once and for all. Hopefully, whenever Paramount gets around to rebooting TMNT again, they'll skip the origin story, remember the fun elements that worked from Out of the Shadows, and perhaps go with a more classic design for their CGI Turtles. And may we never hear the words "shared TMNT cinematic universe" uttered.